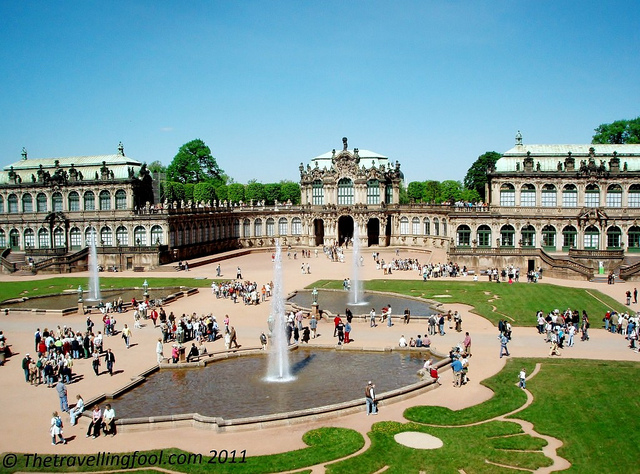 This photo was taken in 2007 on a day trip to Dresden from Prague.
The Zwinger Palace in Dresden Germany was commissioned to be built for Augustus the Strong. he wanted something to rival Versailles, which he had visited. The palace was opened in 1719 for the marriage of Prince Frederick Augustus. Later galleries were added and today hold masterpieces, weapons and armor dating to the 16th and 17th centuries along with scientific instruments.
During WWII the entire city of Dresden was bombed by Ally air raids and the Palace along with almost every other building was reduced to hollow ruins or worse. The city of Dresden rebuilt and restored many buildings instead of razing them and building modern buildings, which most cities in Germany did after the war.
A7RT933EB89A
Did you enjoy this article?
Subscribe for Updates
I promise not to bombard you with emails and I will never sell or share your information with anyone.