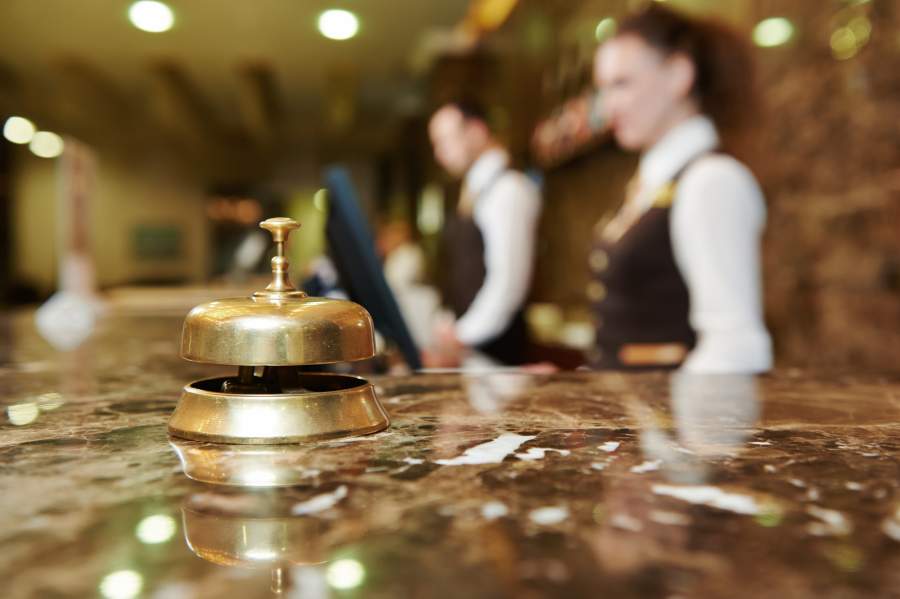 Are greedy Hotel Resort Fees just a way to rip off consumers?
Whether they are called resort fees, usage fees, destination fees or tourist fees, Hotels have latched on to a way to make money and in many cases, people don't realize they are being charged these fees until they check out.
You might think a resort fee would apply to some exotic beach destination but you would be surprised how many hotels have decided to make you feel special by adding these charges. It is not only the 5 star hotels that do this but some of the more, shall we say, less glamorous accommodations add additional fees onto your room costs.
First let's look at what they are calling the fees you are being charged.
The Hotel Derek in Houston, Texas charges you $15 per night on top of your room charge and call it a destination fee. I guess you are being charged extra for having wound up at their destination.
Fairfield Inn and Suites in Wichita Kansas charges you a $4.50 per night Utility Surcharge Fee. I really thought electricity came standard with most rooms. I guess I was wrong.
I am sure Picayune Mississippi is a nice town. I am not sure I would call it a resort destination but the Super 8 Motel in Picayune must. They charge a $10 a night resort fee in addition to the room rate. They say the resort fee includes Pool access Phone calls, In-room bottled water and Parking. While I am sure the pool is nice, I didn't know it cost so much for bottled water and parking in Picayune.
The Econo Lodge in Decatur Alabama considers themselves a resort as well but they only charge $2 a night. Maybe that's because they say "additional items may be included" so you might get something or maybe not.
The Motel 6 in Augusta Georgia charges you a mandatory $5 per night tourist fee. While the Spring Hill Suites in Houston at the Medical Center charges a mandatory $15 per night tourism fee. I guess the Medical Center is a popular tourist location. It must be the roller coaster.
Some of the worst hotels for adding in resort fees are in Las Vegas.
Take Circus-Circus for example. You can book a King room in the West Tower for two adults for as little as $30.56 but there is a little note that is easy to overlook that says /night excluding taxes and fees.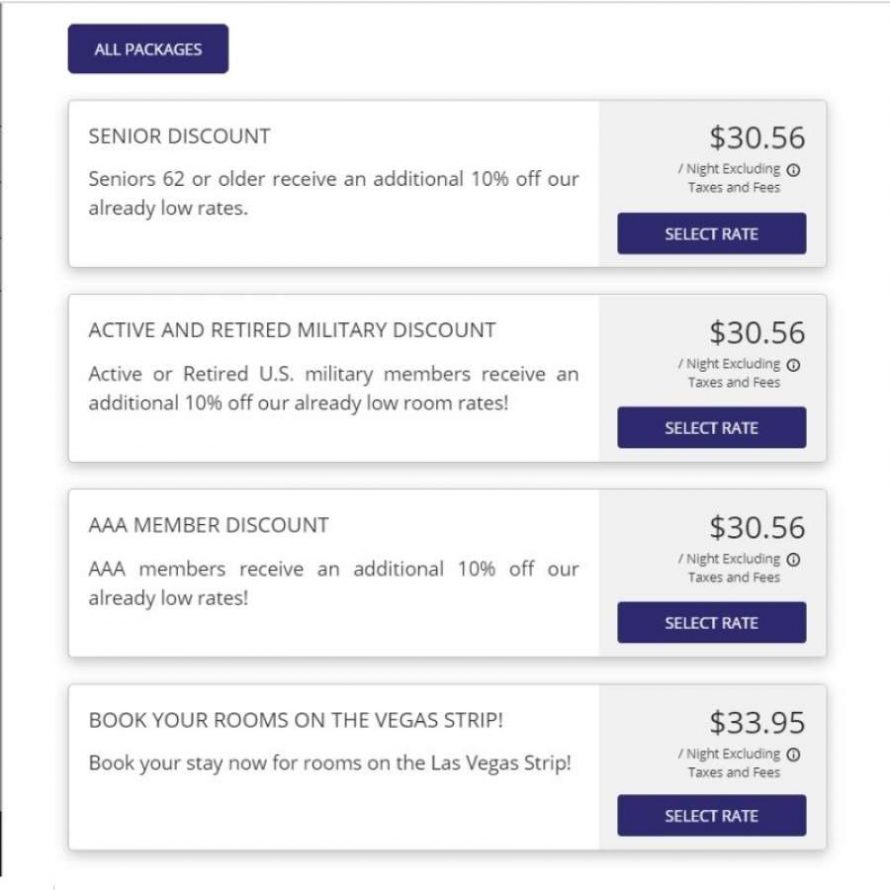 Everyone knows we have to pay taxes so most people just don't bother looking. However, if you click the link about more info you will find the following breakdown.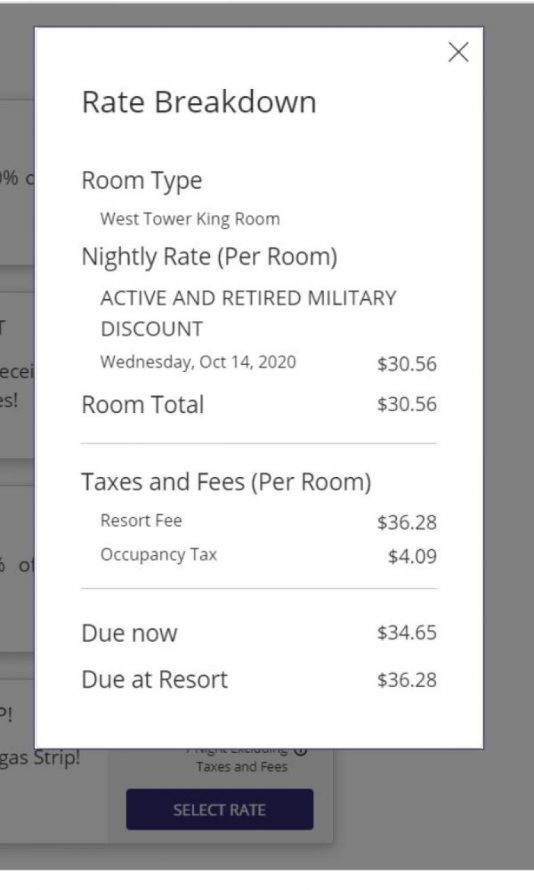 In other words, the Resort fee at Circus Circus is more than the cost of the room. And what do you get for the resort fee?
The resort fee includes:
Fitness center access

Internet access

Phone calls

Additional items may be included
If you want a mini fridge in your room it will cost an additional $20 per night.
Most Las Vegas hotels charge resort fees with the ARIA, BELLAGIO, CAESARS PALACE, ENCORE, NOBU, VDARA, and WYNN charging the most at $45 per night.
There are hotels that do not charge resort fees. For a full list of Las Vegas Hotels that charge a resort fee and those that do not check out Lasvegasjaunt.com
Florida has its share of resort fees as well. Miami hotels are quick to add resort fees to your bill with Fisher Island Club and Resort charging a resort fee of $165.50 per night.
Resort fees or destination fees or whatever they call it typically cover items such as business center, daily newspaper delivery, pool usage, parking, utility surcharges, automatic gratuities, baggage holding fees, fees for in-room safes, restocking the mini-bar or fitness center usage.
As far as internet charges, basic slow useless internet might be free but there could be a charge for faster service which would allow you to actually do business as usual.
To me that is like going to a restaurant and seeing charges for napkin usage, dish washing services and electricity charges to help pay their bills. Or getting gas at a gas station and being charged for gas pump usage, temporary parking fees and overhead shade covering. Or maybe having your car mechanic charge for uniform laundry fees and tool usage fees.
So why do hotels charge these ridiculous greedy resort fees?
It is simply a way to add profit to the bottom line. When you book a hotel room the hotel is taxed based on occupancy and the room rate. Resort fees, tourist fees, utility charges are not part of that tax so they don't pay occupancy taxes on that money.
What can you do about it?
First, make sure you understand what fees you are being charged when you book a hotel room.
While many hotels will not negotiate the fees or remove them, some will. It is always best to try and get this done when you book the hotel and have them give you the total price including fees and taxes in writing.
Tell them you are not using the services they include in their fees. For instance, why pay for a fitness center when many hotels have them closed during the COVID epidemic, and who even uses fax machines anymore.
According to the website Kill Resort Fees you can file a consumer complaint with your States Attorney General and in some cases the Hotel is forced to mail you a check for the resort fee.
Better yet, when the hotel tells you about a resort fee, tourist fee or some other nonsense and refuses to waive it, tell them you will be booking a room at a hotel that doesn't charge these fees. Call or write your congressman and tell them you want an end to greedy fees added to your hotel bill.
If a hotel really feels you need to pay for the use of their pool or for a bottle of water then adjust your room rates so we know what the rate really is.
It is enough that you pay crazy taxes to rent a room for the night. For instance, in Houston you will pay 17 percent in taxes for your hotel room. We don't need to be gouged by greedy hotel fees just because they want to avoid paying occupancy taxes on the money and screwing the public in the process.
What are your thoughts on Hotel resort fees? Let me know in the comments.
(Visited 1,143 times, 1 visits today)