In Sep 2019 I was invited, along with 3 other travel writers, on a press trip to Central Montana. The following article was written as a result of one of the places I visited on that trip.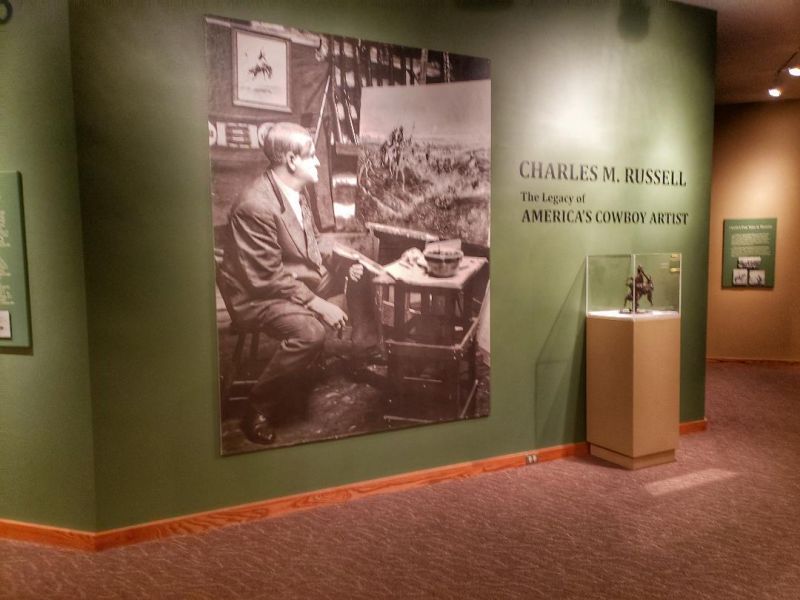 I recently visited the C.M. Russell Museum in Great Falls Montana and had an opportunity to learn about and appreciate the works of Charles Russell, The Cowboy Artist. Charles Russell started his journey to become one of the world's most famous western artists in a most unlikely place, Oak Hill a suburb of St Louis Missouri. Born in 1864, his family owned the Oak Hill Firebrick and Tile Works. While his family was prosperous and had a good life, Charles Russell spent his youth watching the explorers and fur traders heading west and dreamed of being a cowboy.
Other than dreaming of being a cowboy, Charlie spent time drawing and modeling small figurines of animals. Charlie never had much use for school and at the age of 16, his father agreed for him to go west with a family friend and work at a ranch for the summer. Charlie never looked back and Montana became home for the next 45 years.
Working as a sheepherder, hunter and for various cattle ranchers, Charlie traveled around Montana continuing to observe and draw things that depicted the everyday life of what he saw while working.
Charlie was also interested in Native Americans and tried to learn as much as he could about their culture. He even went so far as to live about six months with one of the tribes, learning their language and way of life.
Over the years Charlie continued to hone his skills and after he got married in 1896 his wife Nancy became his business manager and chief advocate. She began taking his artwork East where people began purchasing it.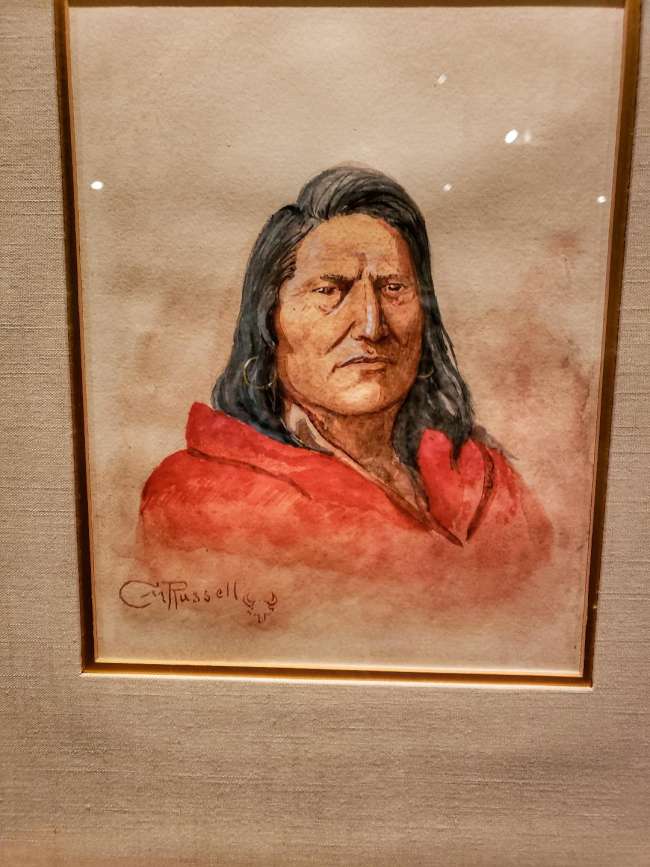 In 1910 Charles Russell was invited to the Calgary Stampede Rodeo in Calgary Canada to display some of his artwork. It was during this time that he began garnering international attention for his art. In 1919 Russell was again invited to display his art at the Calgary Stampede. It was at this event that he sold a painting to the visiting Prince of Wales, which now hangs in Buckingham Palace.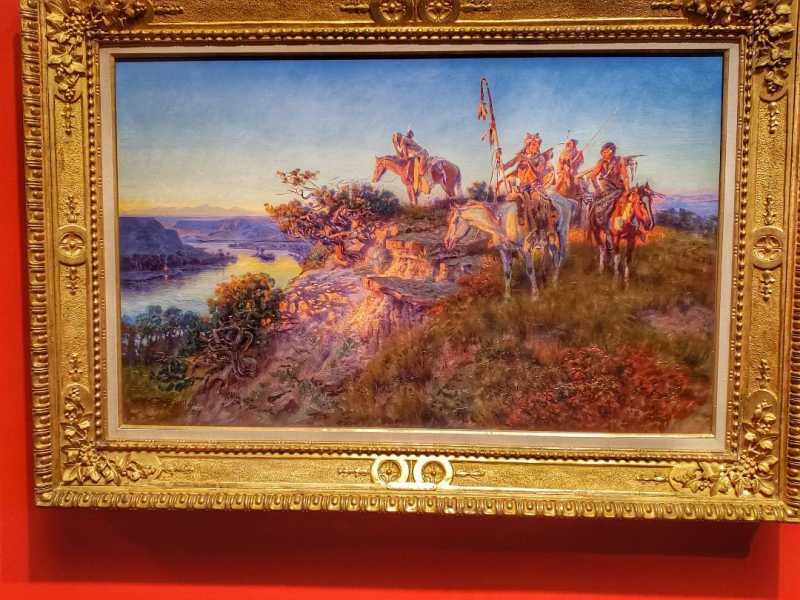 The CM Russell Museum in Great Falls Montana is located directly behind Russell's home and workshop. Both the home and workshop have been preserved and visitors can see what they looked like when he was alive.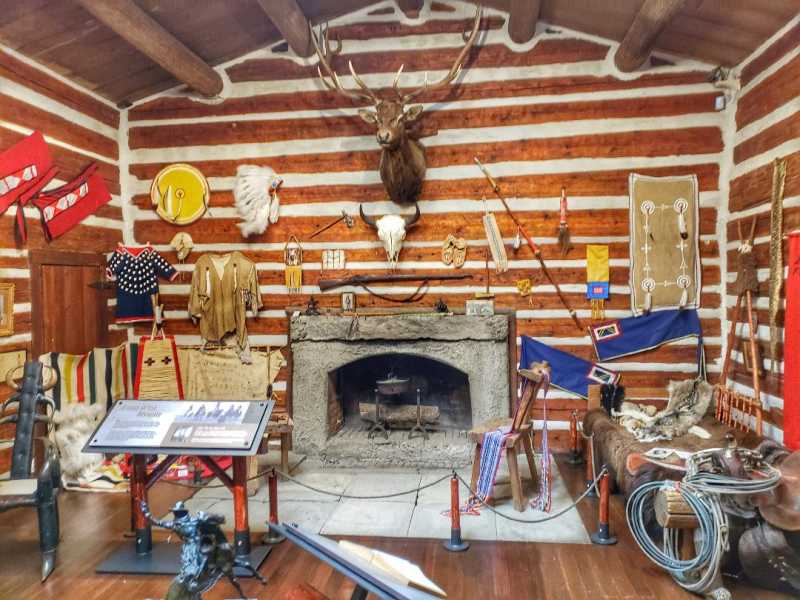 The museum dates back to 1930 when the cabin workshop was opened to the public as the Russell Memorial. Over the years the museum expanded and now covers a city block with 65,000 square feet of galleries and displays. In total, the museum has over 13,000 items on display including CM Russell paintings and bronzes, artwork from other western artists, firearms, and personal items belonging to Russell. When visiting the museum, you can see how Russell matured as an artist throughout his life. From the early simple sketches and paintings to later in life where his art shows he spent years getting things just right.
One of the exhibits in the museum consists of firearms used in the old west and during the time period depicted in Russell's paintings. Russel studied the dress of people, the way animals moved and even the firearms and weapons they used so when he painted those items they would be as accurate as possible. Some of the firearms displayed can also be seen in his paintings.
Charles M Russell died of heart failure in his home at Great Falls Montana on Oct 24, 1926. Schools, businesses and government offices closed on the day of his funeral and hundreds of people gathered to say their final farewell to Great Falls adopted son.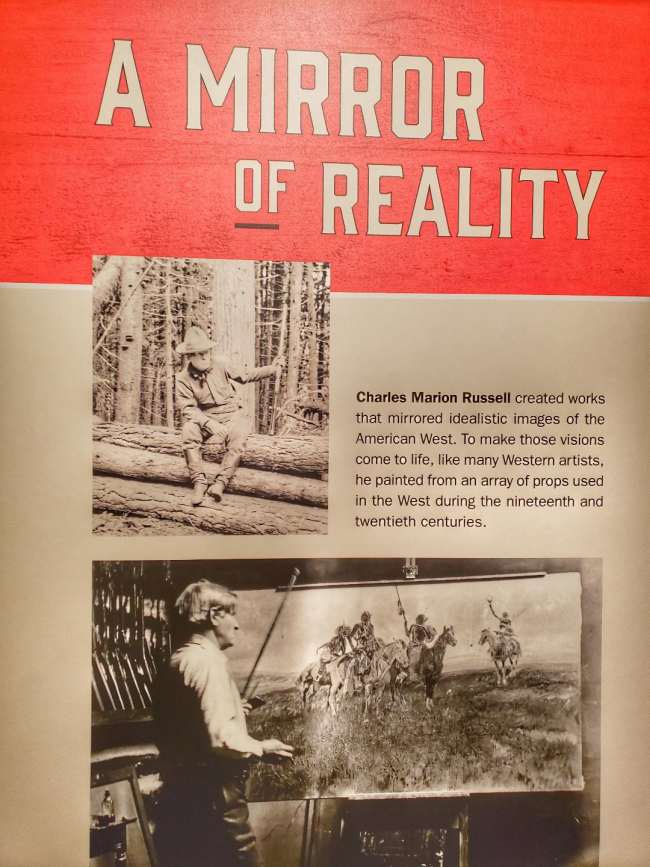 Today CM Russell, also known as America's Cowboy Artist, leaves behind over 4,000 works of art including paintings, murals, sculptures in wax, clay, plaster, and bronze, as well as being the author and illustrator of several books. While many of those objects are at the CM Russell Museum in Great Falls Montana, many are in other galleries and private collections.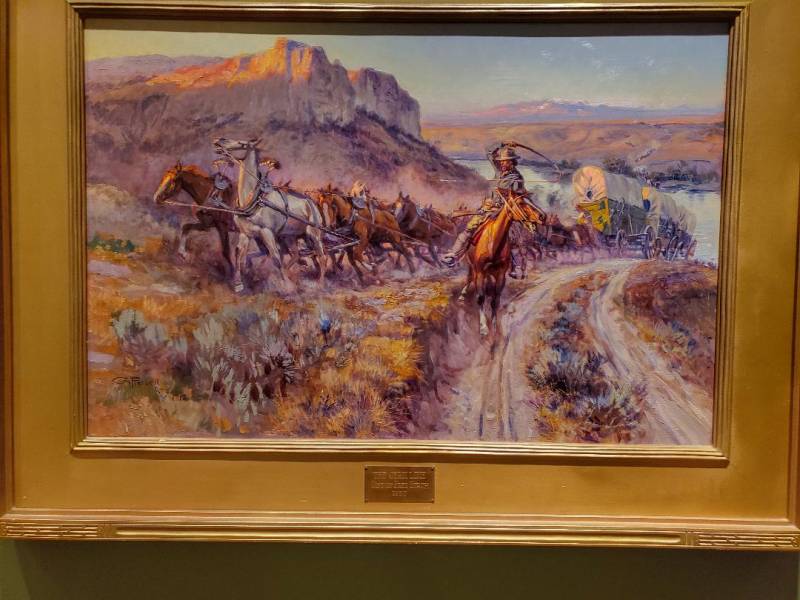 In 2019 the CM Russell Museum sought to display all 24 paintings and 8 bronzes that Russell had shown at the 1919 Calgary Stampede. After hunting down and acquiring permission from current owners 23 of the 24 paintings and all 8 bronzes were loaned for the exhibit. One owner did not want to loan his painting. The art came from galleries and private collectors across the United States and Canada and was placed on display at the museum.
If you ever find yourself near the town of Great Falls Montana there are a lot of things to see and do. One thing that should be on your list is a visit to the CM Russell Museum to learn about the life, career, and works of an American art icon, Charles Marion Russell.
The museum is located at:
400 13th Street, Great Falls Montana
Museum Hours:
Summer Hours: (May 1–September 30) – Monday-Sunday: 10 a.m.–5 p.m.
Winter Hours: (October 1 – April 30) – Wednesday-Sunday: 10 a.m.–5 p.m.
Admission:
Adults: $14
Seniors (age 60+): $11
Veterans: $11
Scheduled Tour Groups: $11
Students: $4
Age 5 and under: Free
Active Military and their family members: Free
(Visited 179 times, 1 visits today)