Thanks to Experience Scottsdale and Rebecca Heller of the Western Spirit Museum for providing me the opportunity to visit the museum and wander around without adult supervision.
Since opening in January of 2015 Western Spirit, Scottsdale's Museum of the West, has been garnering a lot of attention. One of the most highly rated attractions in Scottsdale, the old west museum has constantly changing exhibits so returning visitors can always see something new.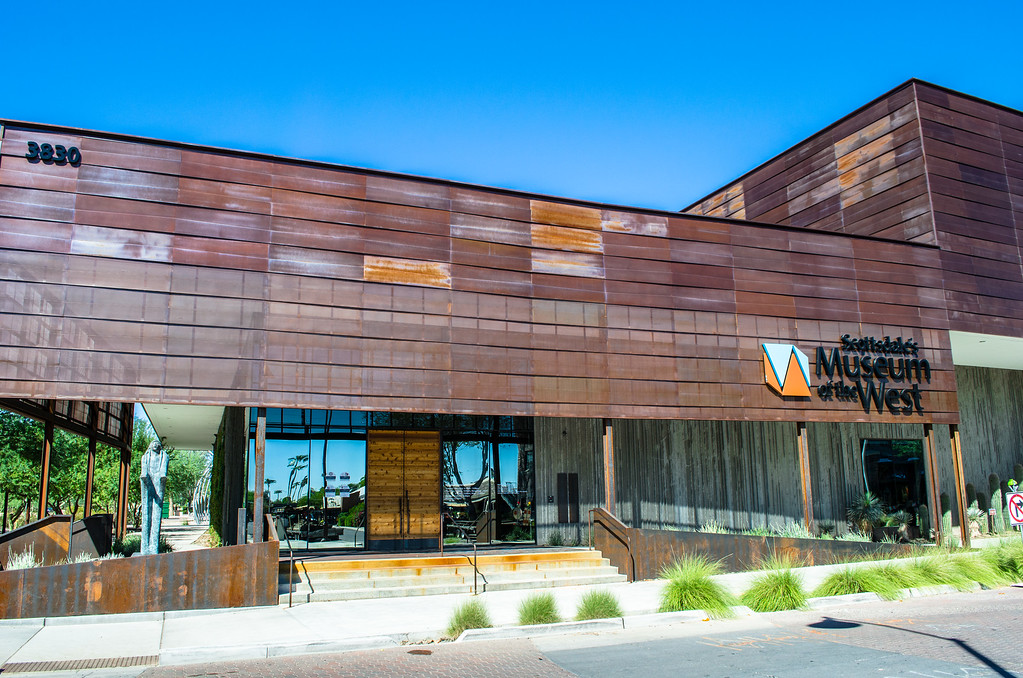 Now I know, you travel to somewhere and the last thing you want to do is go to some boring old museum. Well this isn't one of those places. In fact, I love visiting museums if they showcase history. I have been to some amazing museums and I have always loved history. I feel we should remember history, the good, the bad and the ugly.
The Western Spirit Museum in Scottsdale is a combination of historic artifacts and art. The museum has some of the best western bronzes I have ever seen. From table top bronzes by Remington and Russel to life size bronze statues scattered throughout the museum's interior and grounds.
One of the exhibits is the Rennard Strickland collection of western film history. If you like movies, and especially westerns, then you will have a blast walking through this exhibit. With every turn you will point and say to yourself, "I remember that one". The exhibit has over 100 movie posters and lobby cards dating from the 1890's to the 1980's.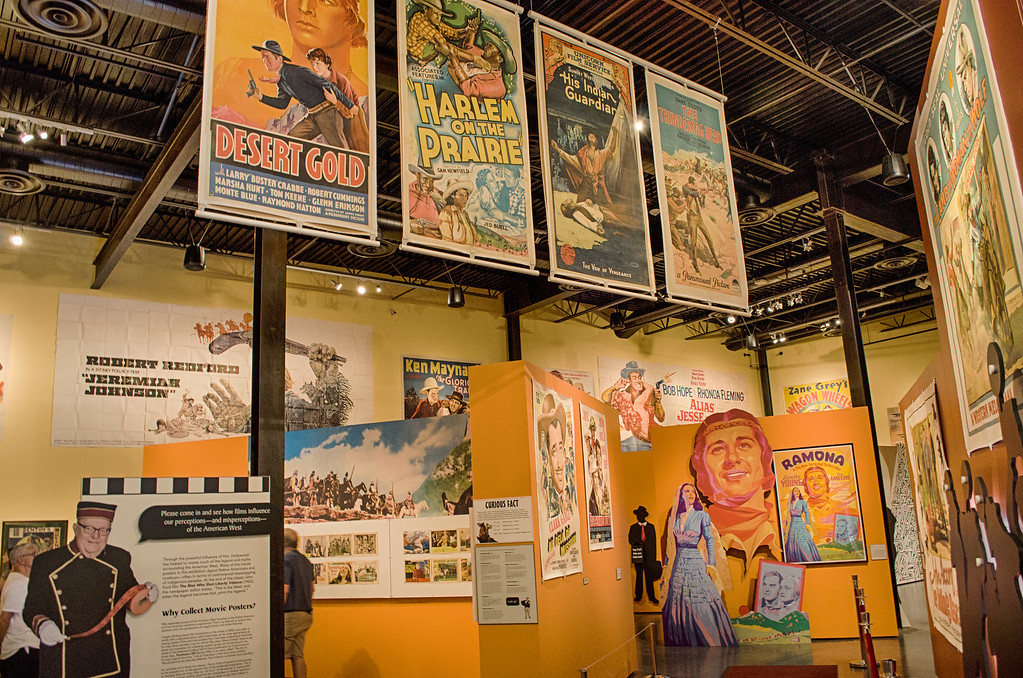 There are over 5,000 posters and other artifacts in the collection and they are presented in a series of exhibitions. On loan from the collector, Rennard Strickland, the collection has been valued at over $6 million dollars. Strickland is a renowned attorney of Osage and Cherokee ancestry, having served both as president of the Association of American Law Schools and as chair of the Law School Admissions Council.
There is an amazing exhibit of early Native American pottery. The Hopi Pottery Masterworks was donated to the museum from the Allan and Judith Cooke Collection and includes works by the most famous Hopi potter, Nampeyo of Hano along with 22 other Hopi Master Potters.
If you have ever watched the TV series American Pickers and wondered what it would look like to see one of those massive collections up close then the Spirit of the West Collection will not disappoint. Unlike the TV show you can't buy anything in this collection but you can get up close and see some amazing examples of old west artifacts.
Starting in the 1940's, teenager Abe Hays began collecting things from the old west. To say Abe had a good eye is an understatement. Today the collection of over 1,400 consists of rare items such as law badges, spurs worn by rodeo stars and working cowboys, saddles dating from the 1800's, old jail equipment like ball and chains, hats, chaps, holsters, saddle bags, gambling memorabilia, wild west show memorabilia and even artifacts from Pancho Villa.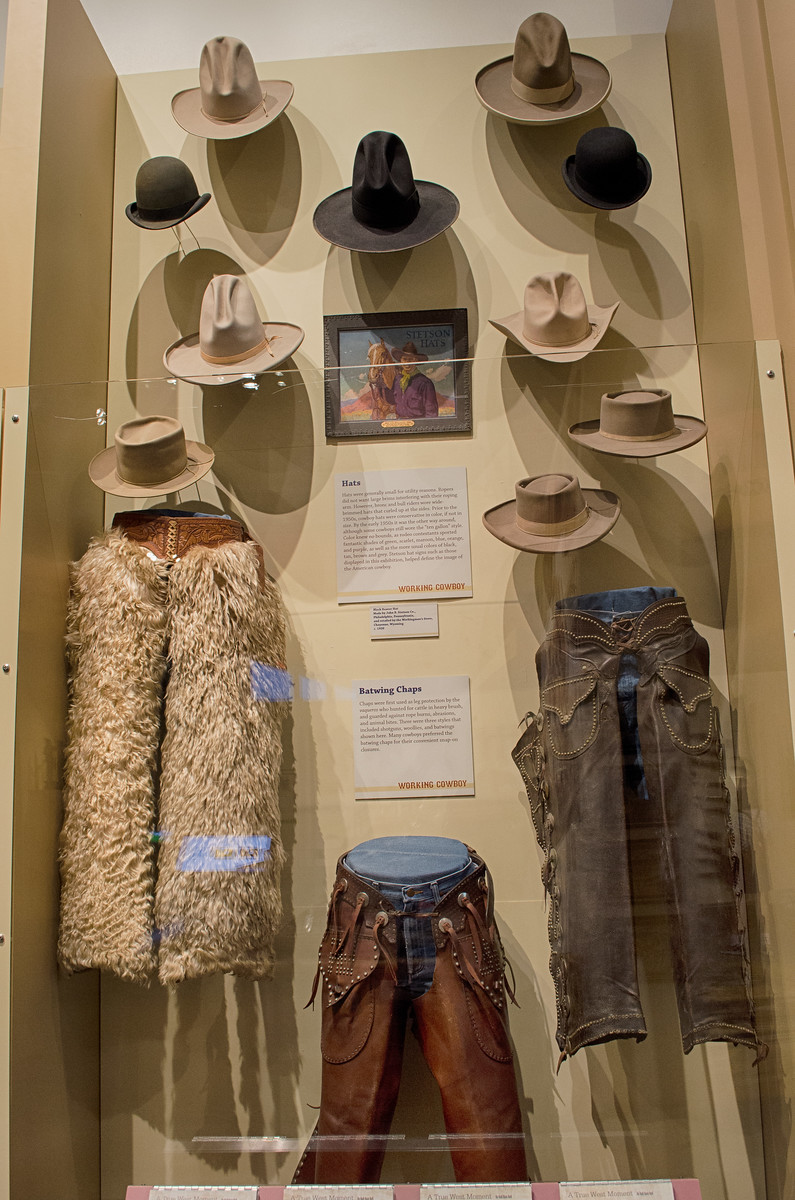 There are rare spurs, prison made examples, show spurs and rodeo trophies. Rare guns are on display and memorabilia from famous and infamous old west characters.
It is easy to find yourself thinking about walking into the Oriental Saloon in Tombstone and sitting down to a game of Faro with Wyatt Earp or what it must have been like spending 10-12 hours a day in the saddle on a cattle drive.
There is a section of the museum dedicated to western art. Everything from famous artist works to contemporary painting and sculptures.
The outside garden has several life size bronze statues and one in particular is very life like. The bronze "American Horse" by Dave McGary is extremely life like. American Horse was a tribal chief of the Oglala Lakota tribe. He was a statesman, historian and educator. Son-in-law to famed Chief Red Cloud, he served as an Army Scout with the US 4th Cavalry, was a peace delegate to Washington and worked with Buffalo Bill Cody's Wild West Shows.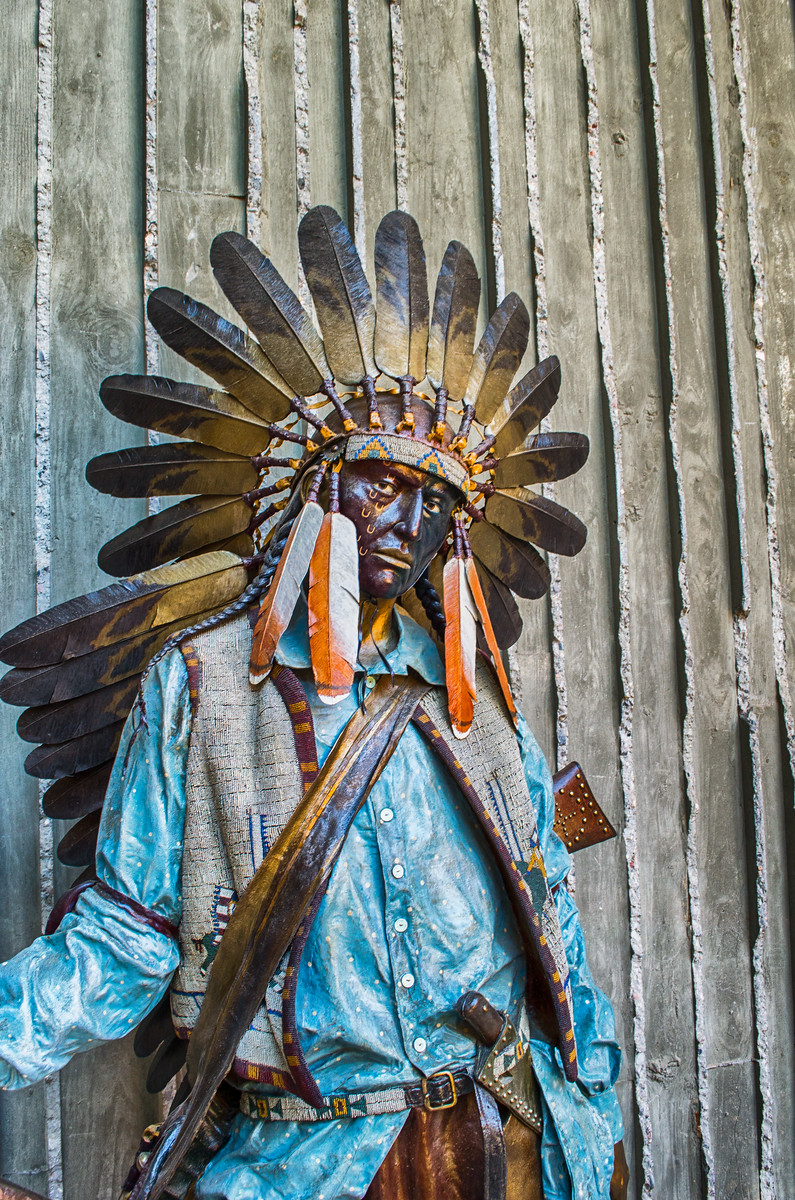 The Western Spirit Museum is one of those places where you can see examples of the old west up close, see some beautiful paintings and bronzes and also point and go "ooh look!" when you think no one will notice.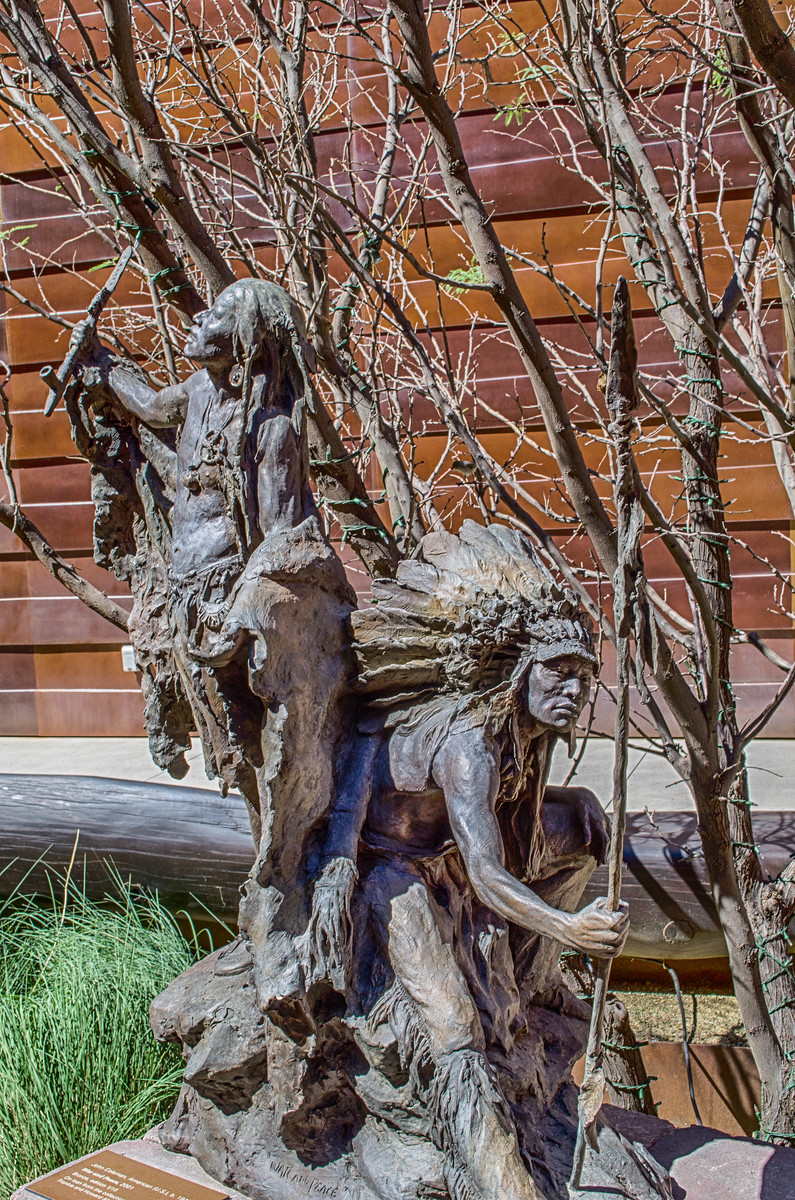 Yes, museums are places where quiet people walk in a line and quietly observe the items on display. But if you love history and the old west it is hard not to act like a kid when you see an old poster of a movie you first saw as a kid or a pistol belonging to a famous old west character.
Looking at the massive collections you can't help but think "Damn if mom hadn't thrown my comic book collection away I would be rich". Although I doubt my old worn out Archie comic would fetch much.
You know it is a great museum when you say to yourself "I didn't know I was in there so long". The Museum of the West is one of those places and with the constantly changing exhibits you can return in a few months and see something different.,
The bottom line:
If you like history, enjoyed watching westerns as a kid, want to see world class paintings and sculptures by renowned artists then you need to visit Western Spirit, Scottsdale's Museum of the West.
The Museum is located at 3830 N. Marshall Way, Scottsdale, AZ 85251 and is about a block from the Old Town district.
Museum Hours
Tuesday, Wednesday, Friday, Saturday: 9:30 a.m.-5 p.m.
Thursday: 9:30 a.m.-9 p.m.
Sunday: 11 a.m.-5 p.m.
Closed Monday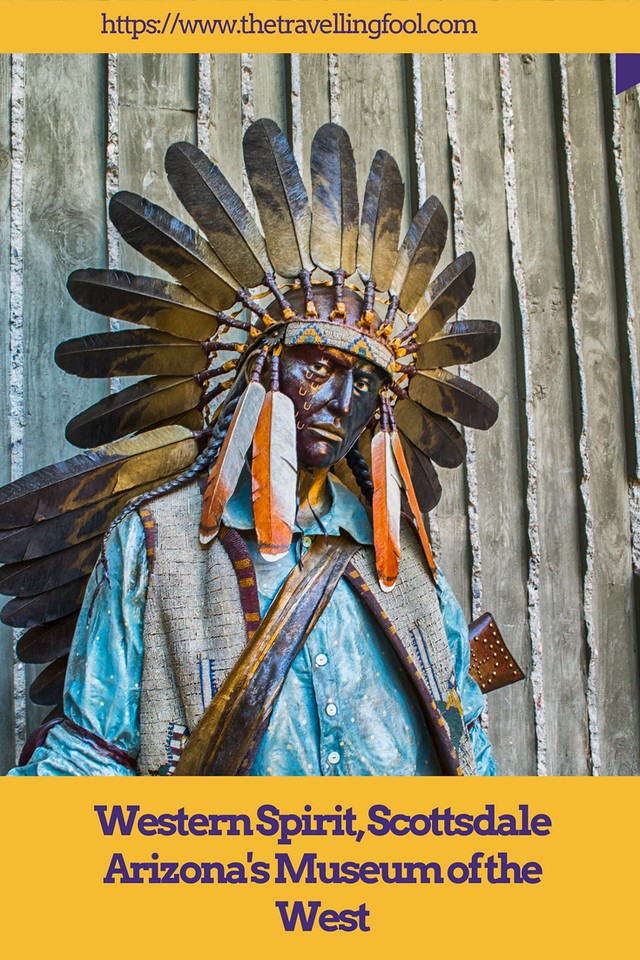 (Visited 1,452 times, 1 visits today)