This post by RV Share The views and opinions expressed in this article are my own.
If you are looking for things to do in El Paso, you're in luck. From historic sites and museums to outdoor activities and of course the great food there is something for everyone.
I was fortunate to be invited by Visit El Paso to check out Texas furthest west city and although I was born and raised in Texas I had only been to El Paso a couple of times and never long enough to get out and see anything.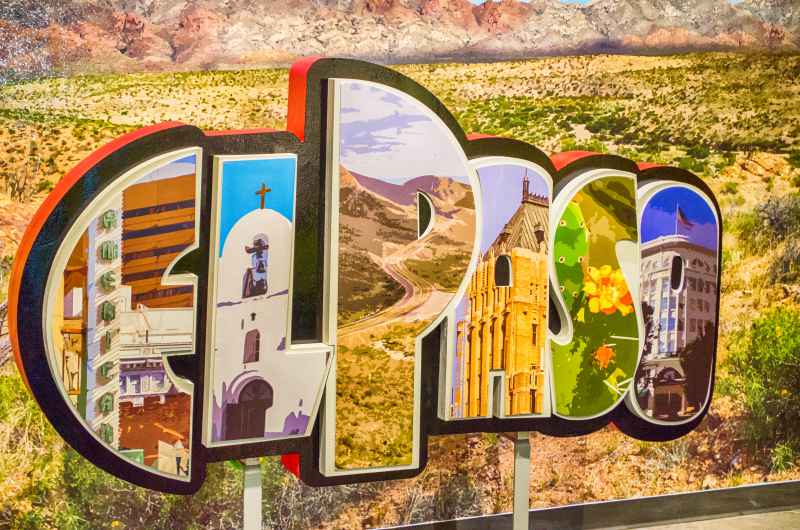 For those that don't realize it, El Paso is a pretty long distance from other major Texas cities. El Paso is roughly 640 miles from Dallas, 580 miles from Austin and 750 miles from Houston. That makes it a little difficult to do a weekend trip. In fact, El Paso is closer to five other State capitols than it is to Austin, the capitol of Texas. There are several hotels to fit any budget and another popular option is to secure an El Paso RV Rental. This way you can relax, and spend a week or two exploring the area in comfort.
El Paso is however, a vibrant city with four international ports of entry. The second oldest continuously active Mission in the US is in El Paso and the city has a rich past in both Texas, US and Mexico history. It sits right on the border across from Juarez Mexico, which has its own rich history.

El Paso History
I am a huge history buff and El Paso has a lot of famous historic sites.
Concordia Cemetery
One place that holds a lot of history is the Concordia Cemetery. I know, you might be thinking, "eew that's creepy". Well it can be since there have been ghost sighting in Concordia cemetery but the cemetery is also home to one of the only Chinese cemeteries in Texas, burial sight of several Buffalo Soldiers and is also the final resting place of infamous outlaw turned lawyer John Wesley Hardin. You can arrange for a guided tour or even a paranormal ghost tour of the cemetery.
Mission Trail
El Paso is home to the oldest Missions in Texas. While San Antonio Missions get a lot of attention, it is the ones in El Paso that came first. The El Paso Mission trail encompasses the Ysleta, Socorro and San Elizario missions. The Ysleta Mission is the oldest Mission in Texas and second oldest continuously active Parrish in the United States. The Tigua Indians maintain the mission and have a reservation nearby. The Tigua are the oldest permanent settlers in Texas.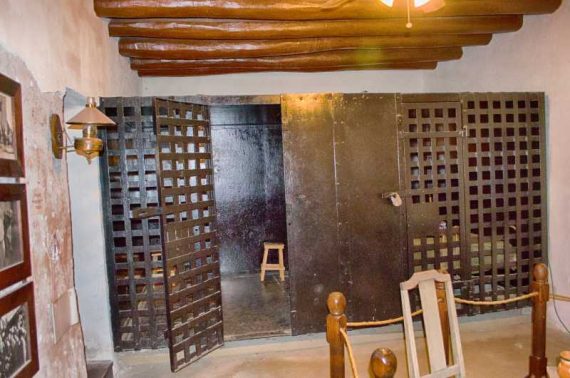 San Elizario
San Elizario is only about 20 miles from downtown El Paso and besides the Chapel, which is on the mission trail, there is also the National Park Service historic district. With over 17 historic sites you could spend at least a half a day exploring the area. There is a building that was a stop on the Butterfield Stagecoach route, Los Portales Museum, home of Gregoria Garcia, former Judge and Texas Ranger and the old Jail. Why is the jail interesting? It is the only jail that outlaw Billy the Kid broke INTO. In 1876, the kid rode into town in the wee hours of the morning, broke into the jail and freed a friend of his, escaping back into New Mexico.
Magoffin House
Built in 1875, the Magoffin House is an example of what home in the early western territories looked like. Joseph Magoffin was an early El Paso leader having served as a County Judge, Mayor, Customs Collector and founder of a local bank. Magoffin had a hand in designing the city. The Magoffin family and their descendants lived in the home for over 100 years. Today the Magoffin home is maintained by the Texas State Historical Commission
El Paso Museum of History
The El Paso Museum of History is one of a handful of museums in the world that have a Digital Wall. Based on the wall in Copenhagen, DIGIE (short for Digital Information Gateway In El Paso) is a moving 3D collage of photos, many uploaded by individuals. The photos tell a pictorial history of El Paso and its people. Visitors can add their comment to photos and even email a photo postcard of yourself with the walls images. Inside the Museum there are displays that show the history of El Paso and growth of the region.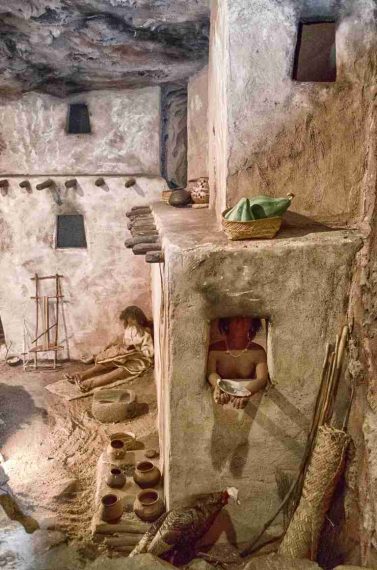 El Paso Museum of Archeology
The El Paso Museum of Archeology has dioramas and exhibits that highlight the area history from the Ice Age to modern Indian descendants. The museum also maintains 15 acres of nature trails that show over 250 varieties of plants. You will notice a few signs warning you to watch for snakes. You might run across a rattler so stay on the paths.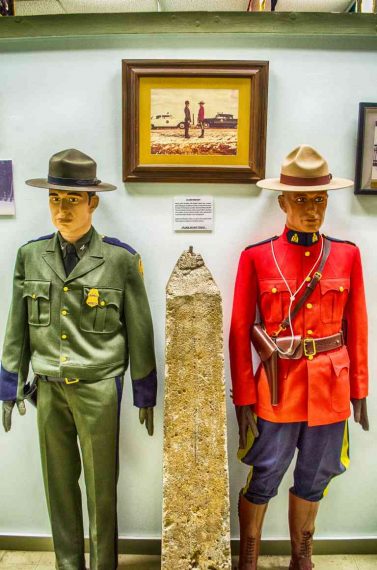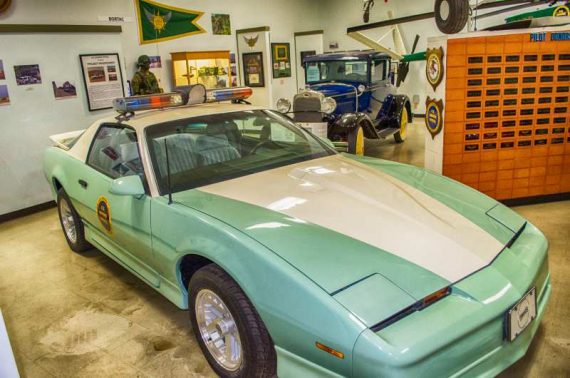 U.S. Border Patrol Museum
Adjacent to the Museum of Archaeology is the US Border Patrol Museum. This non-profit museum is not affiliated with the Border Patrol but was founded by former members. It is the only Border Patrol Museum in the United States. Inside you will discover the history of the border patrol from its early days to present. You can see some everything from ways drug smugglers have attempted to smuggle goods into the US to vehicles that the Border Patrol has used throughout the years.
Ft Bliss
Ft Bliss was established in 1854 and is the second largest Army base in the US. Since it is a military installation, non-military visitors will need to stop at the gate and obtain a visitor pass. You will need to present ID and proof of insurance for your vehicle, fill out a form and then you can get a pass to go on base. The Ft Bliss Museum is a must stop for anyone interested in military history and there is a replica of Old Ft Bliss where visitors can see what life was like for the frontier soldier.
Outdoor Activities in El Paso
Hueco Tanks State Park
Located around 30 miles northeast of El Paso lies Hueco Tanks. The 860 acre park is home to ancient pictographs which have been radiocarbon dated by Texas A&M University, with the oldest dating to the 14th century. Archeologists have discovered the remains of ancient structures and due to the fragile artworks in the park a limited number of visitors are allowed. You can camp in the park along with guided tours to see the pictographs, go rock climbing and hiking but make a reservation to see the park.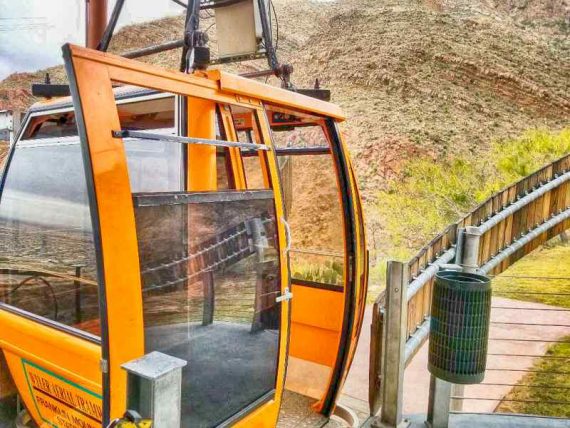 Wyler Aerial Tramway
The Wyler Aerial Tramway will take you on a four minute, 2,600 ft trip to a height of 5,632 and Ranger Peak. Originally built in 1959 in order to aid construction of a radio tower it was named after Karl Wyler, who managed the project. The Texas Parks and Wildlife took over the site in 1997 and in 2001 opened the tramway to the public. There are two hiking trails if you feel like making the climb, which I didn't. Too old and fat to be humping up a mountain. For those in shape, one of the trails will take you past the wreckage site of a B-36 "Peacemaker" nuclear bomber that crashed in 1953. From the top at Ranger Peak you can see Texas, New Mexico and Mexico.
Where to Eat in El Paso
El Paso is a great foodie town. Being in such close proximity to Mexico, hell you can walk across the border, Mexican restaurants are everywhere. Now there is Mexican food and then there is Mexican food. Being from Texas I am partial to Tex-Mex and I was in heaven. With so many great places to eat here are just a few you really need to try.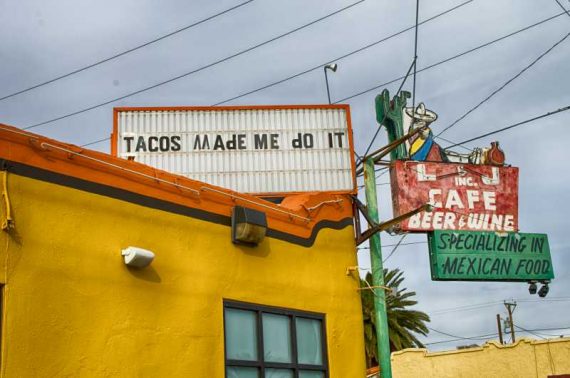 L&J Café
First opened in 1927 during prohibition, L&J Café started serving homemade favorites, serving home brew and had a few slot machines. Having been handed down through three generations, today the café is located across the street from Concordia cemetery and is a favorite with locals and tourists lucky enough to know about it. The food fantastic and the breakfast menu has a wide variety for everyone, which is a perfect way to get the day started. Ask. your waitress about ghost sightings in the café. Hint: Get the Machaca.
Salt and Honey
In 2017 owner Maggie Asfahani quit her job and pursued her dream of opening a restaurant. Leaning on her Lebanese heritage and having grown up in El Paso, Maggie created Salt and Honey which has quickly become a popular place. Salt and Honey can be described as a Brunch, Lunch, Bakery, coffee shop with a wide variety of wines and craft brews. Influenced by her Lebanese roots you will find things like Baklava Pancakes, Hummus and Avocado Toast, a great grilled cheese and soup, sweet and salty fries and some killer desserts. Hint: get the baklava.
Los Bandidos Carlos and Mickeys
Carlos and Mickeys for short is an El Paso institution. Since opening in 1944 the menu has expanded to now offering over 70 items of pure Tex-Mex goodness. For an appetizer order the nachos. These aren't chips covered with some liquid questionable cheese product. These nachos are covered with either beef or chicken, cheese and jalapeños. Everything from traditional Tex-Mex enchiladas, tacos and combination plates to steaks and burgers. Live music daily and great drinks. This place is popular so it is usually crowded. Hint: Order the Texas Sized Margarita.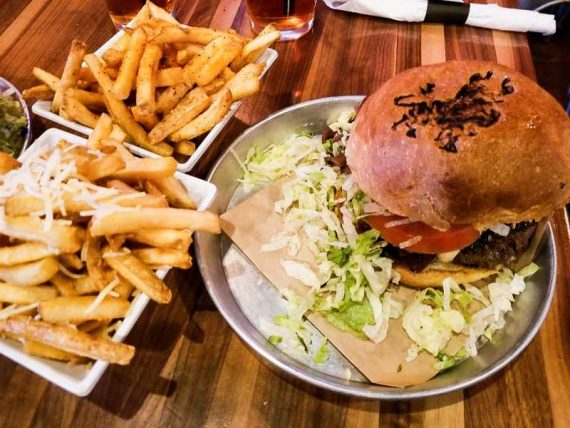 Toro Burger Bar
Voted as one of the best burgers by Texas Monthly, Toro Burger Bar has three locations in El Paso. Since 2007 Toro Burger Bar has been serving up some very distant burgers using Angus Beef, Kobe Beef, Buffalo Elk, Turkey, Salmon and, Crab. They also have crispy chicken burgers. And yes they have a vegan burger, but honestly why bother I mean come on a burger is made of meat. This is Texas. Get your burger on and you can do it here with a Southern Pork Belly burger with Angus beef and cheddar seared pork belly or the Guacamole bacon burger. They have six different types of fries including sweet potato, garlic and chile lime plus shakes and desserts. Hint: The chile lime fries are fantastic.
Cattleman's Steakhouse
Okay, technically not El Paso, but what would a trip to El Paso be if you didn't have dinner at Cattleman's Steakhouse. Located about 35 miles from downtown El Paso out in the desert, Cattleman's Steakhouse is at Indian Wells Ranch in Fabens Texas. Indian Wells Ranch has been the location of several movies including "The Border" and "Glory Road". The restaurant started in 1973 when the owner, who rented horses saw a need for a restaurant for customers. Over the years, the restaurant has grown and become not only a popular place but recognized as the Manliest Steakhouse in America in 2012 by Men's Health, voted one of the top 10 restaurants in Texas and a few other accolades.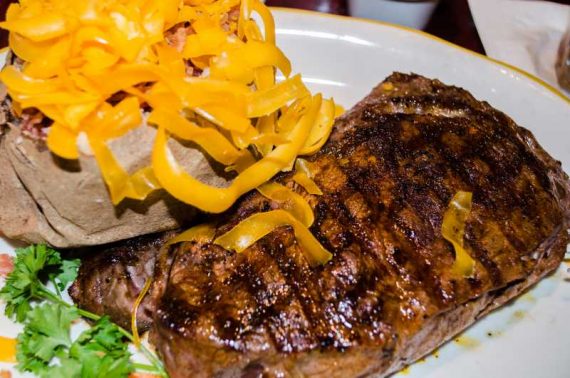 Now here is the kicker. The restaurant is owned by a German who moved to El Paso in the 1960's. A German! Who would have thought a German could serve up great BBQ and Steaks? They have a wide variety of steaks and appetizers but I have never been anywhere that had a BBQ appetizer. It was fantastic. This place is part museum, part petting zoo outside, part old western town and of course mouthwatering Texas Steaks cooked the way they should be. Great place for the kids and for anyone who loves good food. Hint: You have to order the BBQ appetizer you won't be disappointed.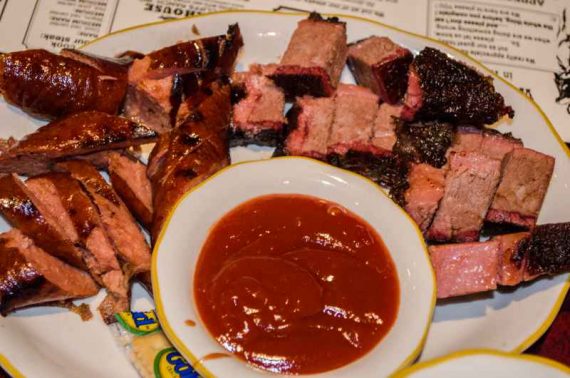 Where to stay in El Paso
There are a lot of options but I only stayed at one place and I can recommend it. Hotel Indigo is located downtown and is part of the IHG group of companies. The Hotel is new having opened in 2016 and is a comfortable safe and fun place to stay. They have 119 rooms and suites, offer free internet and they allow pets. The hotel check in is accessed on the 2nd floor by elevator. There is a restaurant on the ground floor and a bar with a pool on the 2nd floor where the lobby is I would not hesitate to recommend the Indigo to anyone looking for a hotel in El Paso.
Find the best deals on Hotels in El Paso, compare prices, and read what other travelers have to say at TripAdvisor
For Music Junkies
Ok, I had to mention this. If you like country music or you are a fan of Marty Robbins you have to go to Rosa's Cantina. Located a rock's throw from Juarez Mexico lies Rosa's Cantina of which Marty Robbins sings about in his song "El Paso" Legend has it, in 1959, Marty Robbins was in a car headed to Phoenix New Mexico for a concert when he saw Rosa's Cantina and stopped to get something to eat. The cantina was closed but Marty walked around and looked inside before continuing on to New Mexico. During the trip Marty began writing the song and by the time he reached Phoenix he had the lyrics down. The song El Paso was released in 1960 and dominated the country and rock charts winning a Grammy in 1961. Today you can get something to eat, sit back and have a drink or just stop in to look at the memorabilia. There is a juke box but if you play El Paso you will undoubtedly get some sideways glances from the regulars.
If you are in the military and moving to Ft Bliss, moving to El Paso on business, headed there for a vacation or just passing through, there is a lot to do and see. Again I want to thank the folks at visit El Paso for making my trip possible and while they hosted everything I wrote about is my opinion.
(Visited 3,410 times, 1 visits today)