Yes, I am an addict. I have an addictive personality.
Whether it be cigars, good whiskey or travel. Once I latch onto something I like, it becomes an obsession. I find that I spend a good amount of money on cigars, not cheap little crappy ones but I buy the very best possible at the cheapest prices possible. I have several websites bookmarked where I can get deals or certain brands or hard to find brands sold cheaper than other places. If you like good cigars drop me an email and I will give you a few of my secrets.
I also like good Whiskey. I might as well add Tequila and Beer to that. I don't drink all the time or even every day but when I do I drink the good stuff. I don't mean $200 a bottle limited production but very good.
Those addictions are my fault I take full responsibility for them. I can definitely say I own those addictions. However I have another addiction that is not my fault. It was thrust upon me as a boy. It started slowly at first and gradually dragged me in deeper until before I knew it I was hooked. There is no way I could shake it now even if I wanted to, which I don't. I blame this addiction on my parents, my father especially.
My father worked hard all year but the job he had offered him 30 days of vacation a year. While we never had a lot of money when I was growing up, we always had vacations. My earliest memories are of hitting the road with a camper trailer being towed behind the car. By the time I was 13 I had traveled to 21 States in the US. We often stayed a few days at a time in National and State Parks. We would camp out using our camper trailer, cook our meals that Mom made and spend time fishing and enjoying the parks. Along the way we would visit various sites, both historical and the ones that appeal to young boys. You know the ones I mean. You would see the signs on the road of an attraction a few miles away touting the world's largest snake or alligator wrestling.
Every year around January, Dad would get out a book and decide where we would go. He would start planning on how many miles it was and how much it would cost, figuring in gas the occasional hotel stay and maybe a few times at a restaurant. The rest of time we would be camping and cooking our food or eating sandwiches. It's amazing the meals you can cook on a camp stove.
I was able to see Disney World, The Grand Canyon, Pikes Peak, Pueblo National Park along with numerous Civil War battle fields and Museums, Key West, New York City and the list goes on.
So Dad is to blame for my love of or should I say addiction to historical places and traveling. I also think that Dad is responsible for how I travel now. I graduated from a camper trailer but just a little. I don't need expensive restaurants or fancy hotel rooms when I travel. I eat a lot of meals from street vendors or small cafes and I stay at moderate priced places or I opt for an apartment rental if I am going to be there for a while. I learned that, for me anyway, I don't spend much time in my rented room and a quick meal is usually fine so I can keep wandering around the area and exploring.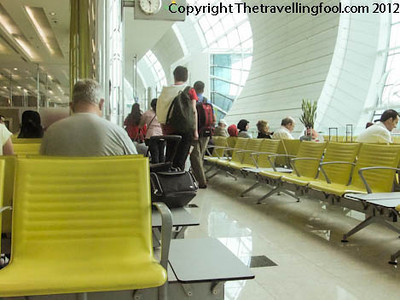 Mom and Dad are not around anymore and I don't get a book out and write down all the details and plan out my trips the way he did but I think he would approve of the way I go about my travels. He probably wouldn't approve of the cigars and whiskey but that's another story.
(Visited 375 times, 1 visits today)