My trip to College Station was sponsored by Visit College Station and may contain affiliate links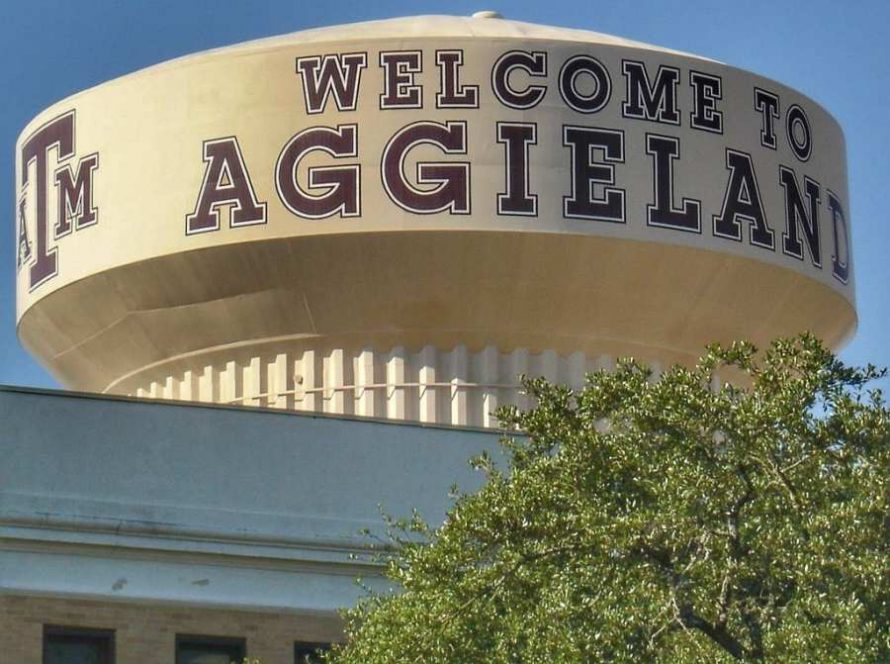 People are taking a lot of road trips, RV trips and doing weekend getaways just to get out of the house. If you are looking for a weekend getaway or a day trip from Houston you can hit the beaches, head to Louisiana casinos or visit some great small Texas towns. One place a lot of people do not think about is College Station Texas. Located about 95 miles north of the city, College Station makes an easy Houston getaway.
College Station Texas is probably best known as the home of Texas A&M University, the Aggies. Texas A&M was founded in 1876 after local citizens donated the land. The area was named College Station after the nearby Houston and Central Texas railroad station. The city of College Station was officially incorporated in 1938.
Today, College Station is still a college town with a great history, but it also offers so much more. Read to the end and I will tell you about a place a lot of locals don't even know about.
Check for the best rates on Hotels and AirBNB in College Station
Things to do in College Station
Visit Texas A&M University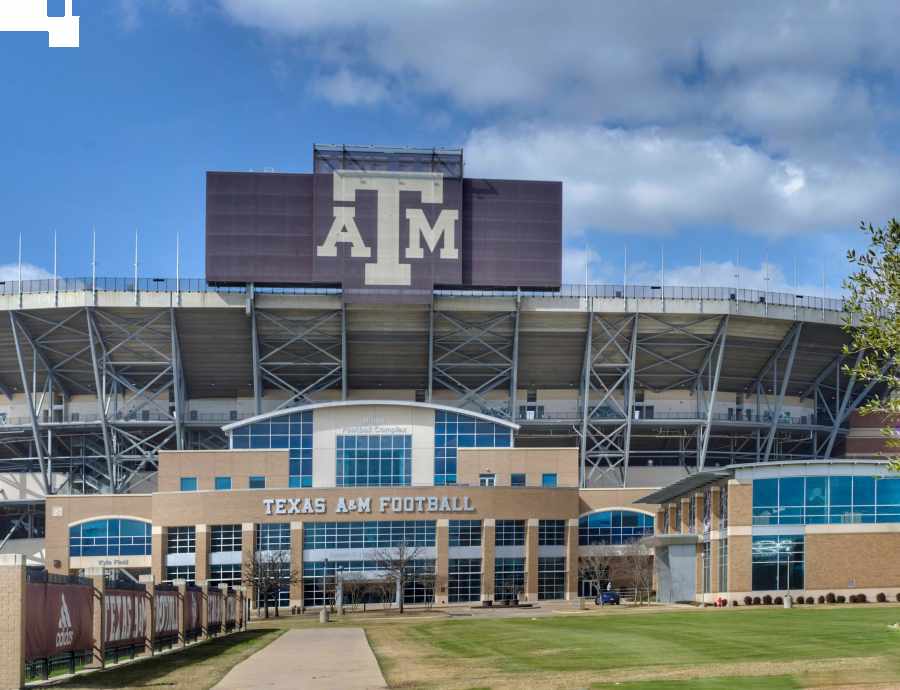 You don't have to be an Aggie to appreciate the history of Texas A&M University. Founded in 1876, Texas A&M is a land grant college as is one of six senior military colleges in the United States. In the beginning all students were required to be in Corps of Cadets. In the early 1900's many of the graduates entered the military and in WW2 Texas A&M produced over 20,000 combat troops with 29 graduates achieving the rank of general. Over the years Texas A&M has also produced 7 recipients of the Congressional Medal of Honor. Besides producing future military leaders, Texas A&M also has the 4th ranked Veterinary School in the United States, ranked 7th overall in Engineering among public schools and has one of the nation's premier fire and emergency services schools teaching first responders from around the nation.
Sanders Corps of Cadets Museum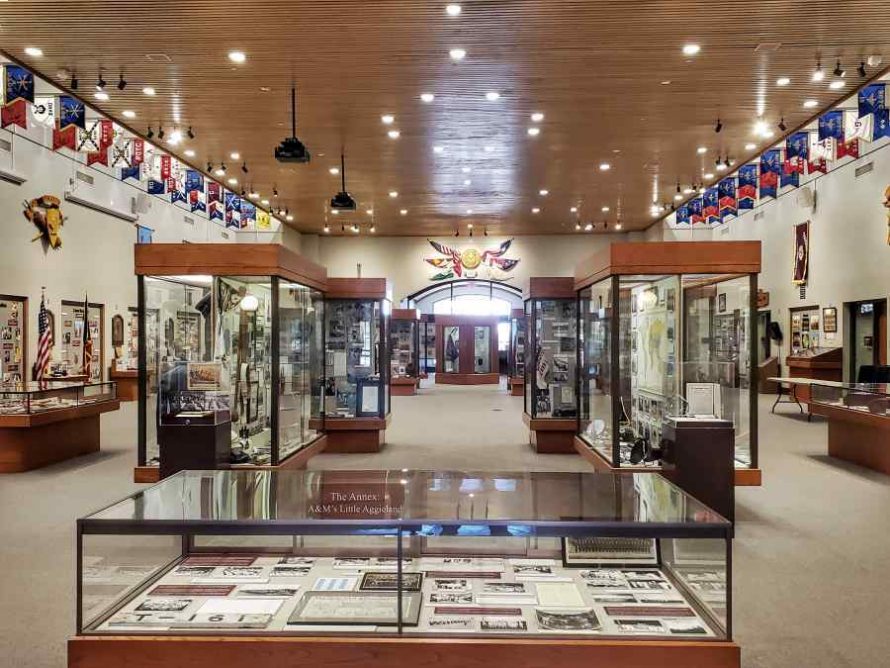 Located on the campus of Texas A&M is the Sanders Corps of Cadets Museum. The Museum is named after Dr Sam Houston Sanders, a major benefactor and class of 1922 alumni who was on the 1922 Aggie football team. The museum has artifacts and photos about the Texas A&M Corps of Cadets, the history and also tells the stories of some of the people who passed through the Corps throughout the years. There are also displays about each of the seven Medal of Honor recipients.
George Bush Presidential Library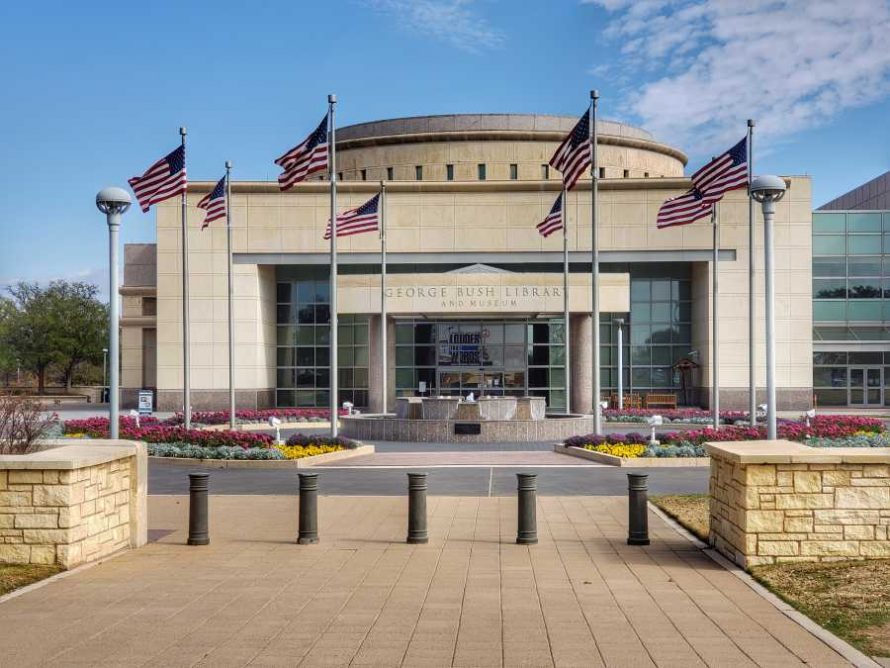 The George H.W. Bush Presidential Library is located on the western edge of Texas A&M University. The library and museum tell the history of the man who was the 41st President of the United States. It is always interesting to visit presidential museums because they tell the story of the individual, give insights to specific events that may have occurred while they were in office and through the artifacts and documents you can learn a lot that you might have never known occurred by just listening to media accounts of the events. The Bush library tells the story of President Bush from his days as a WW2 aviator to the fall of the Berlin Wall and even has the model of Plane he flew on display. There is also a section dedicated to first lady Barbara Bush and he efforts on behalf of literacy, AIDS awareness and volunteerism. The grounds of the library have a statue dedicated to the fall of the Berlin Wall, a statue of President Bush, the Barbara Bush Rose Garden and pond as well as the burial site of President Bush, his wife Barbara and their daughter Robin.
Museum of the American GI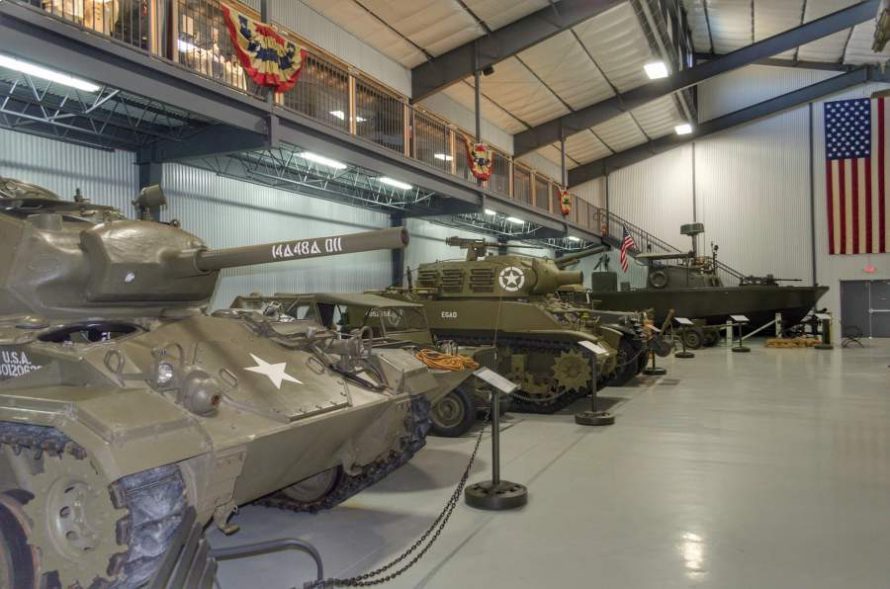 The Museum of the American GI is located just South of College Station on Hwy 6. After years of collecting military vehicles, Brent and Leisha Mullins opened a museum to share these great finds with others. The museum has a lot of vehicles from WW1, including a rare FT Renault French Tank. With the exception of a helicopter and Vietnam era river patrol boat, all the various vehicles in the museum run. A couple of times per year they take the various tanks, jeeps and trucks out and even let people take a ride in them.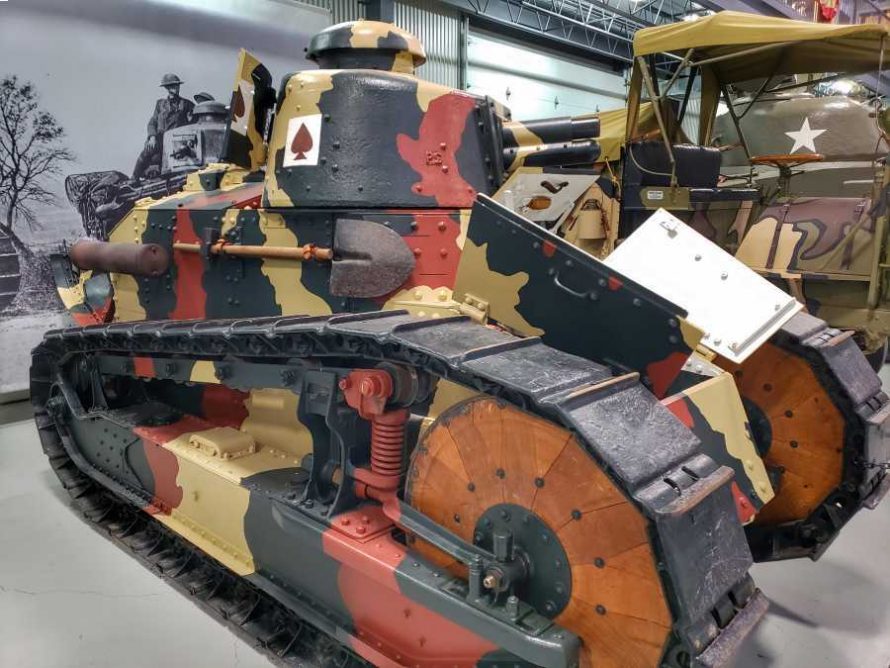 There are also various displays of uniforms and information about service members from the Brazos Valley. There is a memorial of dog tags, in alphabetical order, with the names of Texans killed and MIA during Vietnam. Check out their website for various events held throughout the year and definitely stop by for a visit.
Rio Brazos Distillery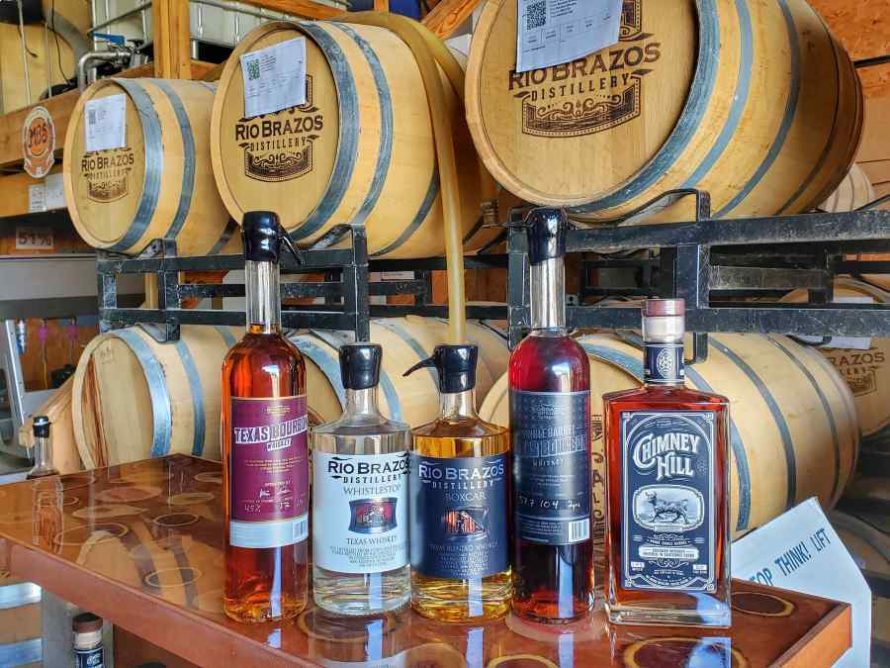 I love a good whiskey and I also love meeting the people that make it. It is no easy endeavor to produce distilled spirits and I enjoy hearing the stories of those that do and the passion they have. In 2013 Nathan and Wade Barkman began distilling whiskey in their Rio Brazos Distillery. Making small batch whiskey, their bourbon and corn whiskey are made from family owned Texas farms ingredients making it a true Texas whiskey. Today their whiskey is sold in stores throughout Texas including Specs, Total Wine and many small independent stores. The distillery also rebottles whisky for private companies as well. From their small distillery they produce their Texas Bourbon, Whistlestop, Boxcar Blended, Chimney Hill brand as well as 5-6 barrels of Single Barrel Bourbon per year.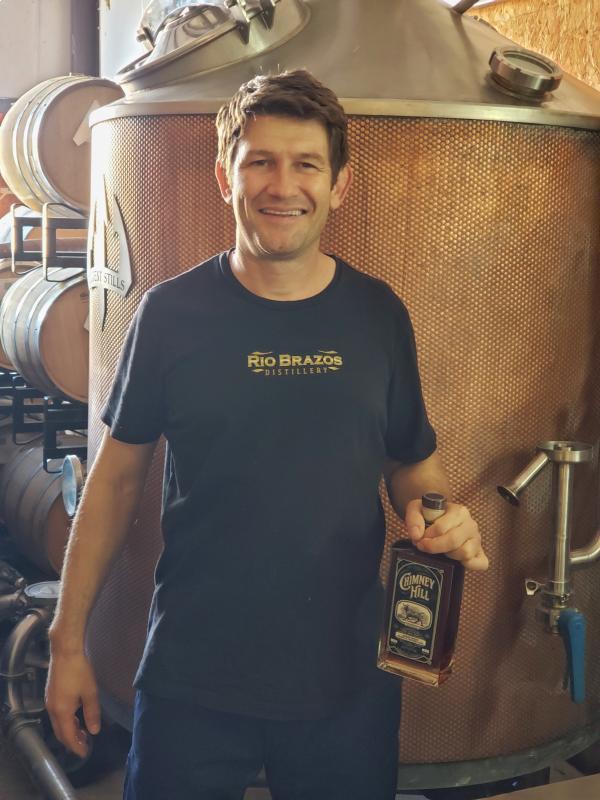 While you can visit the distillery and even pick up a couple of bottles of their whisky you will have to get their Single Barrel at one of the retail outlets since they are all sold and reserved for retail clients. Nathan is a great guy who knows his stuff and is always willing to answer questions about the process and help you in selecting something you will really like.
Cavalier Cigars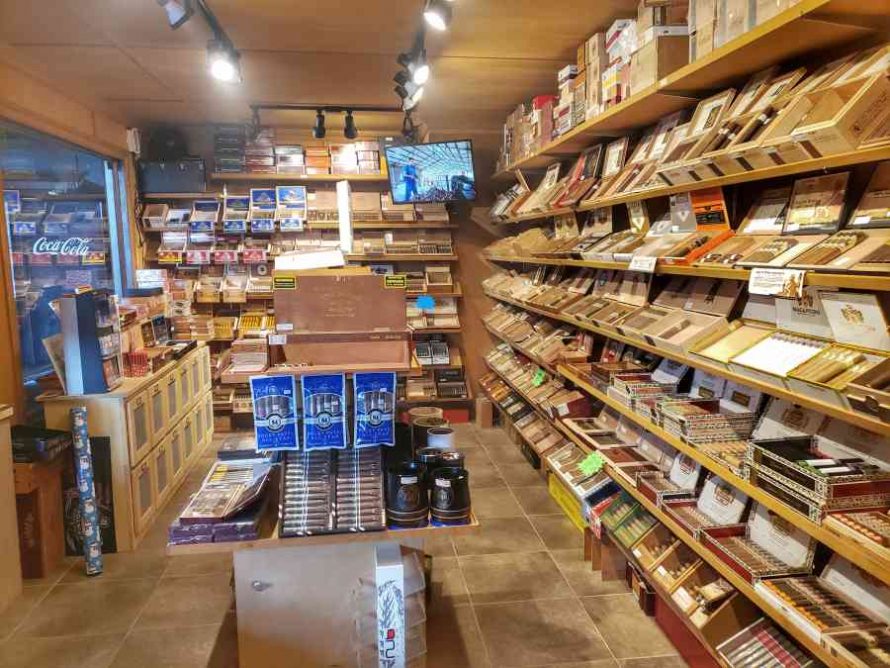 Those that know me know I love good cigars and when I travel, I am always looking to check out the local cigar lounges and cigar shops. Cavalier Cigar Company has been around for over a decade. Just off the campus they have a great selection in their humidor and a private club area for members with locker rentals. If you want to stock up on some good sticks, check them out.
Where to eat in College Station
Being a college town there are all sorts of places that cater to hungry students. From fast food places to institutions like Dixie Chicken at Northgate, a student favorite for over 40 years. There are also the popular chain restaurants around town. If you want to try something new, maybe locally owned, then there are some places you should really check out next time you are looking for places to eat in College Station.
Stella Southern Café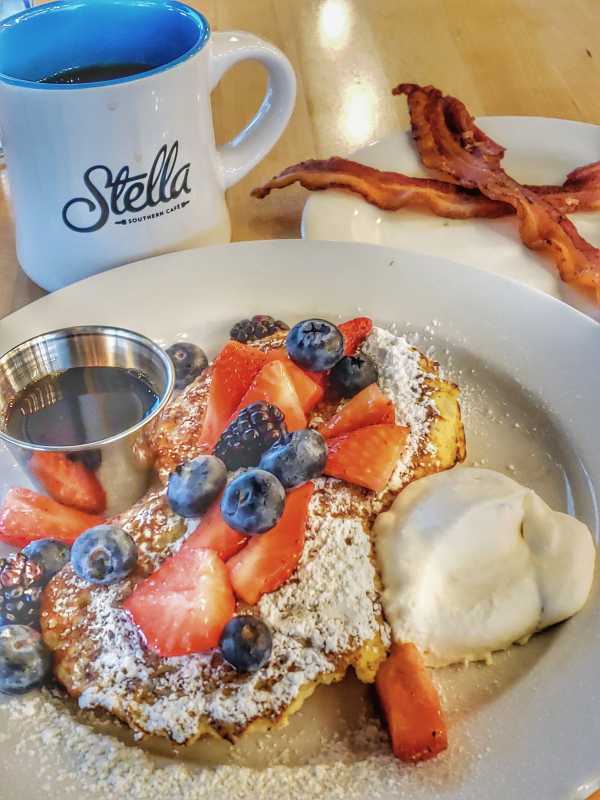 When Michael Lair graduated the Culinary Institute of America in 2013 he had no plans of opening a restaurant in College Station. But after working for a few places in Texas an opportunity came his way. His parents own Harvey Washbangers in College Station, a unique concept where you can wash your clothes and order a beer while getting something to eat. Michael decided to lend them a hand and revamp their menu which led to the thought of maybe opening a restaurant. After thinking about it for awhile the thought of a breakfast/brunch restaurant took hold and resulted in the ultimate road trip. For several months Michael drove around the South stopping at iconic breakfast places to see what they were doing that made them successful. From the menus, décor and service he added his own twists and came up with Stella Southern Café.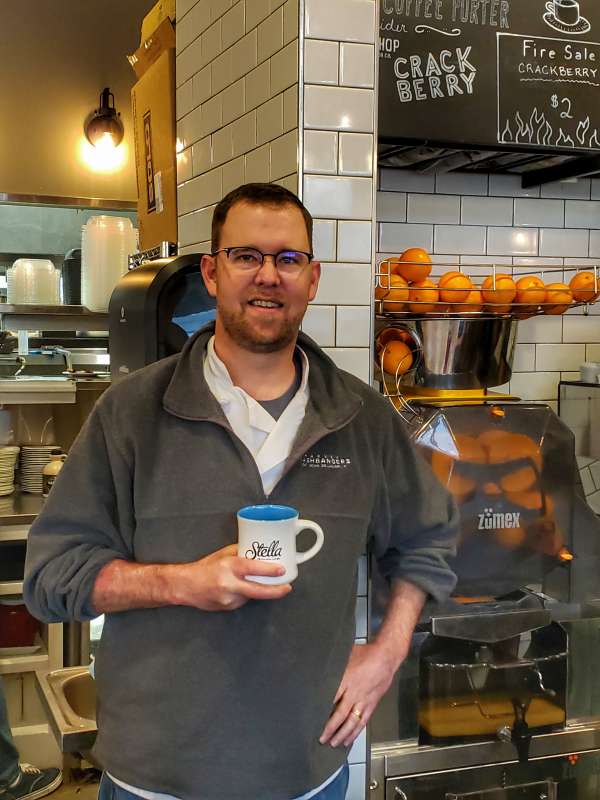 With New Orleans style Beignets, Biscuit French toast with fresh berries and cream, shrimp and grits and other great dishes, Stella Southern Café has become one of the most popular breakfast and brunch destinations for locals. Trust me you can't go wrong with anything on the menu.
Mad Taco
Hey, this is Texas and we love our tacos. Owner Pete Madsen opened up Mad Taco and it quickly became the go to place for really good tacos. They use a tamale bread tortilla for their tacos that gives it a great taste and texture. Then add fresh ingredients and you have a winning menu. You can get jerk chicken tacos, chili pork, fried shrimp, braised pulled beef and more. They also have some unique margaritas you can get either frozen or not. Flavors like coconut, beet, mango, blood orange and vanilla bean to name a few. Add an extensive beer selection and wine and this is the place you want to be.
1775 BBQ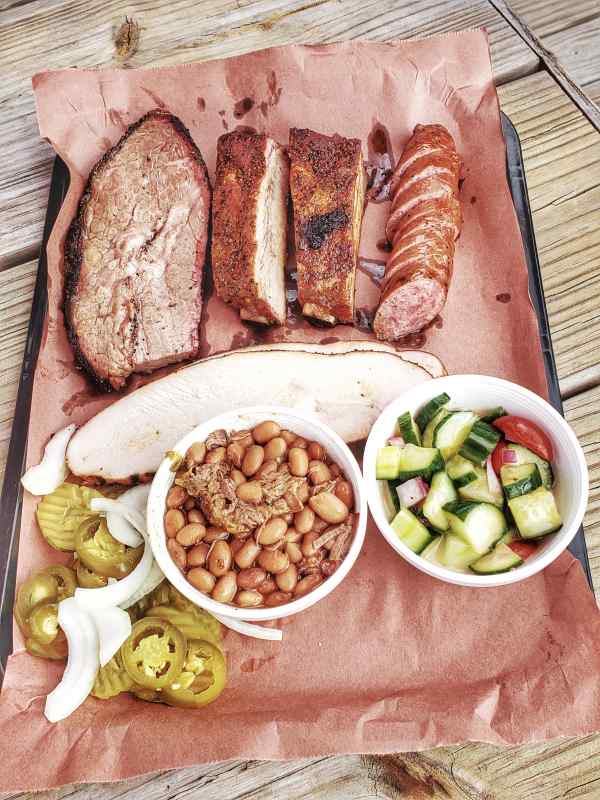 As much as Texans love tacos, BBQ in Texas is almost a religion. Texas BBQ at its best cannot be equaled and 1775 BBQ does it up right. This is a family affair run by Brad who does the smoking, father Mark who greets the guests and Mom Belinda who takes the orders and makes the desserts. What started out as a food truck is now parked under an outside awning with picnic tables and an indoor area. As someone who knows good BBQ when I eat it, I can tell you that the folks at 1775 BBQ know what they are doing. The BBQ is smoky, tender and seasoned perfect. But hey don't take my word for it. In 2019 they made the Texas Monthly list of the best BBQ places in Texas.
Koppe Bridge Bar and Grill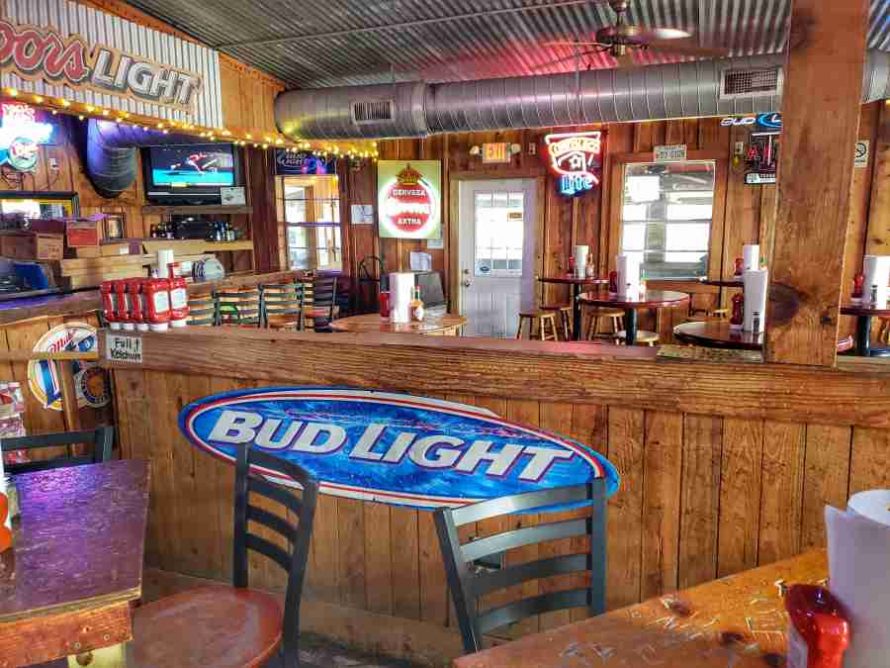 Now this place has been around for a while, and with good reason. Sometimes you just want a casual comfortable place with good food. That is what you get at Koppe Bridge Bar and Grill. Award winning burgers, chicken wings, chicken fried steak, catfish and all the sides. An outside beer garden, good selection of beers and all for very reasonable prices. The food is good and you won't be disappointed.
Urban Table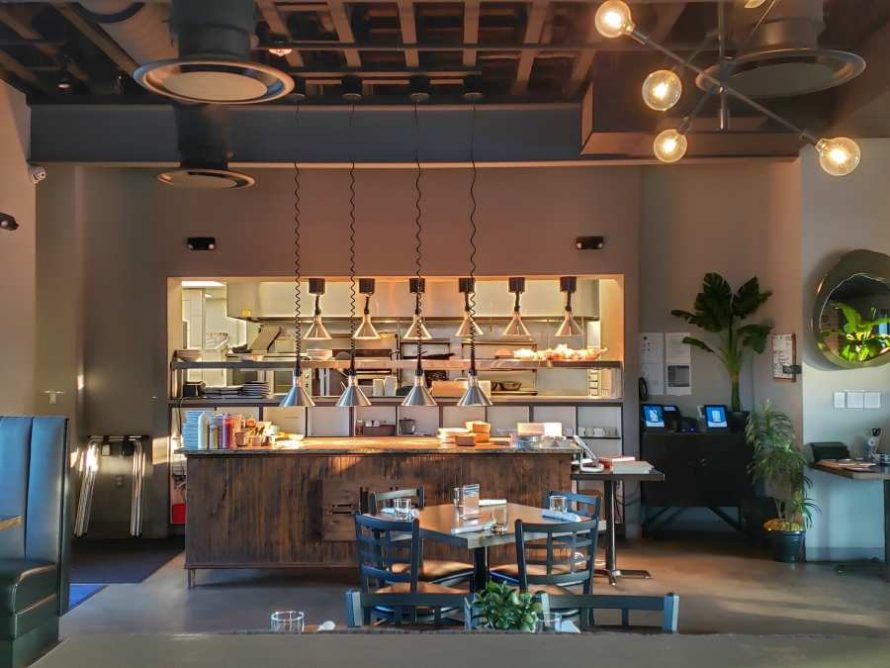 Urban Table is another fairly new place in College station that has quickly garnered a loyal following. Chef Tai Lee has created a comfortable place to relax for a great meal. The 2 story restaurant has an open kitchen and seating downstairs and a bar with seating upstairs plus an outside baloney with tables. The food is upscale casual and they have an impressive wine area in the upstairs bar. From the ½ pound American Wagyu burger to the pan seared red fish, steaks and pastas they turn out some really good food. They also have a wide range of cocktails, beers and spirits.
Gate 12 Bar and Grill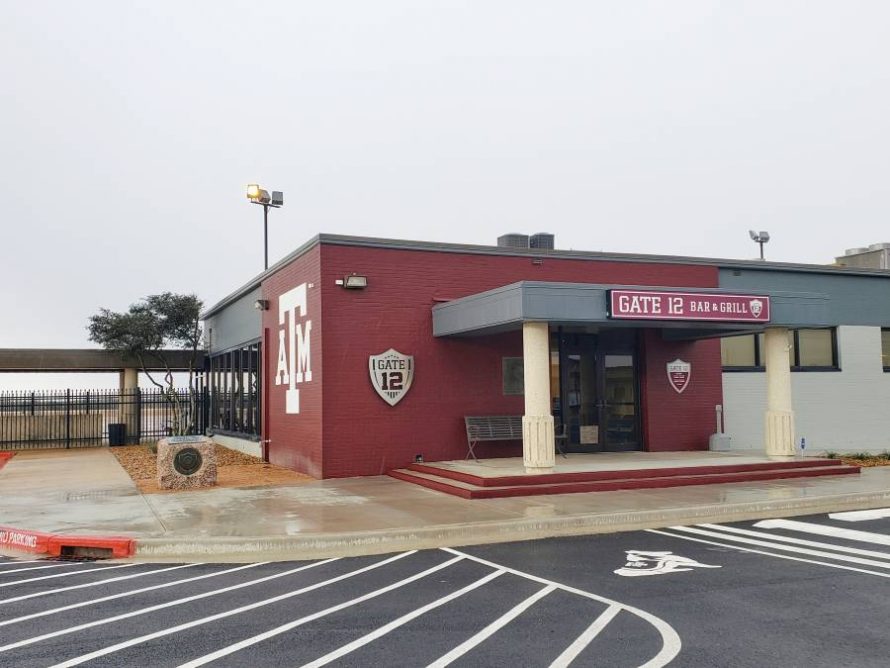 Gate 12 is not an airport restaurant. It is a restaurant that just happens to be at the airport. I know, let me explain. Easterwood Airport is a small regional airport that services the College Station area. Located in a building sitting on the runway is Gate 12 Bar and Grill, one of College Stations newest restaurants. Here you can dine while you look out onto the runway. I went there for lunch and there were a lot of people. You could tell most had come there just for lunch and didn't work at the airport. They have a great menu including steaks, burgers, chicken and pasta. I had the chicken fried steak and it was really good. They also have a full bar.
Okay, as a bonus, let me tell you about a place a lot of locals don't even know about.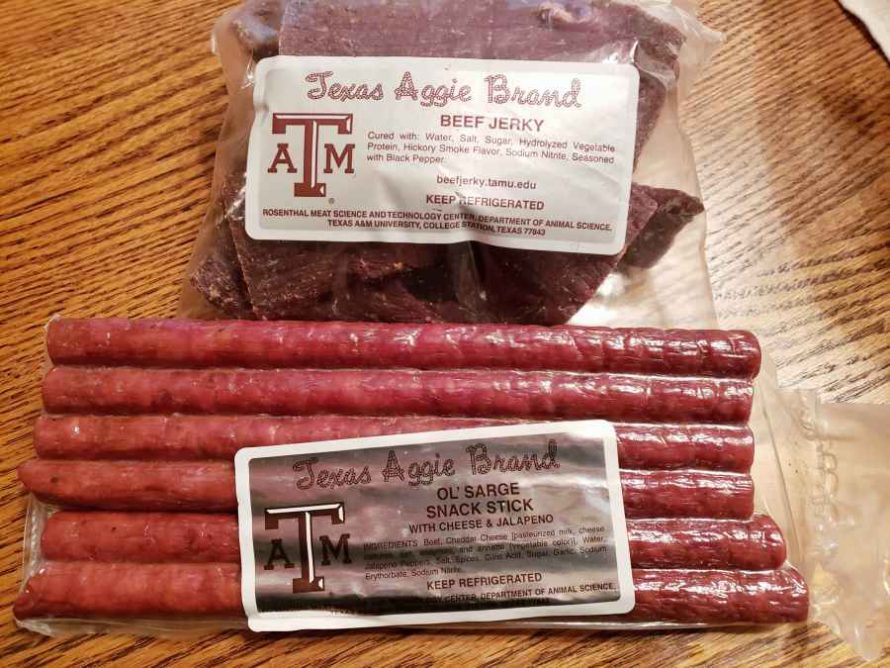 Located on the campus of Texas A&M is the Rosenthal Meat Center. Part of the Agricultural and Life Sciences Department the students run a meat market. The animals are bought at various 4H events and auctions and then processed on campus. They have a wide variety of meats, bacon, steaks, sausages and some award winning, yes you heard right, award winning beef jerky along with beef sticks. You can purchase individual steaks or cases of steaks. They also ship but it is kind of steep so if you want to load up bring an ice chest. The jerky is fantastic. They are open Mon – Friday 9-5 and have free 15 minute parking. Located at 488 Olsen Blvd, just off John Kimbrough Blvd in parking lot 74.
So if you have an Aggie student you want to visit, if you are looking for a quick day trip or a longer weekend getaway, College Station is a great place to spend a day or two exploring. Just keep in mind when football season is in full swing since the place will be jammed with people. But then you could plan in advance and take in a college football game.
College Station is 97 miles from Houston, 107 miles from Austin, 174 miles from San Antonio and 175 miles from Dallas.
(Visited 1,160 times, 1 visits today)