In Sep 2019 I was invited, along with 3 other travel writers, on a press trip to Central Montana. The following article was written as a result of one of the places I visited on that trip.
Whether you are looking for outdoor, sporting, family activities or just want to explore the rich history, Great Falls Montana has a lot to offer.
For hundreds of years, the area around Great Falls Montana was home to several groups of Native Americans. Meriwether Lewis, of Lewis and Clark fame, was the first white man to visit the area in 1805. In the 1820's trappers and explorers came to the area. People like famed trapper Jim Bridger and British explorer Alexander Ross roamed the area. The city was founded in 1883 when a permanent settlement was established and the city became an industrial and supply center. Because of the numerous dams and hydroelectric plants, the city earned the nickname "Electric City".
THINGS TO DO IN GREAT FALLS
The Lewis and Clark Interpretive Center
The Lewis and Clark Interpretive Center tells the story of the famed expeditions 8,000-mile journey from St Charles Missouri to the Pacific Ocean. Commissioned by President Thomas Jefferson to explore and map the area and to find a practical route west, the journey lasted from May 1804 to September 1806. The Lewis and Clark Interpretive Center is operated by the US Forestry Service and encompasses a 25,000 square foot building that houses a permanent exhibit, theater, and hands-on education room. There are also hiking trails around the center.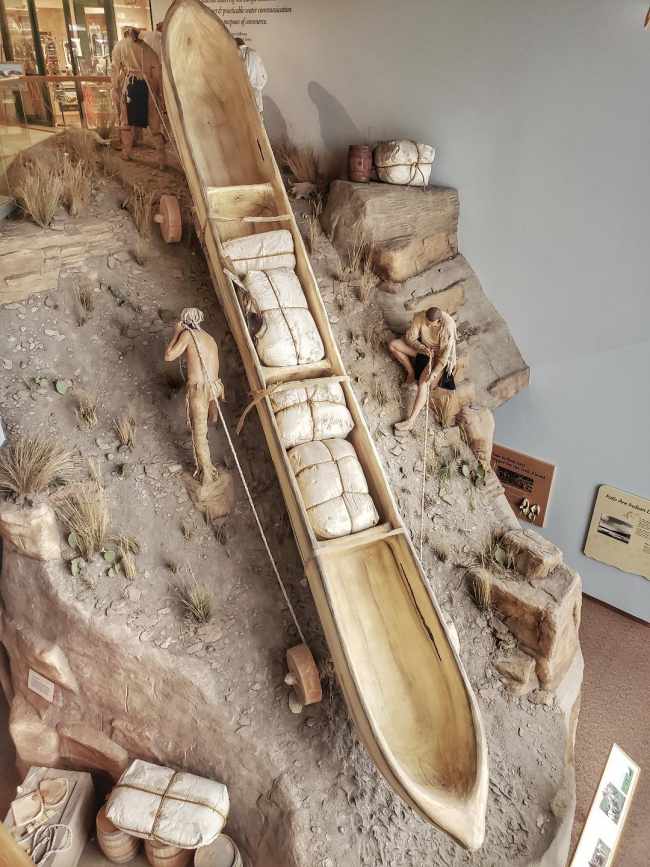 Open year-round the Lewis and Clark Interpretive Center is located at 4201 Giant Springs Road, Great Falls Montana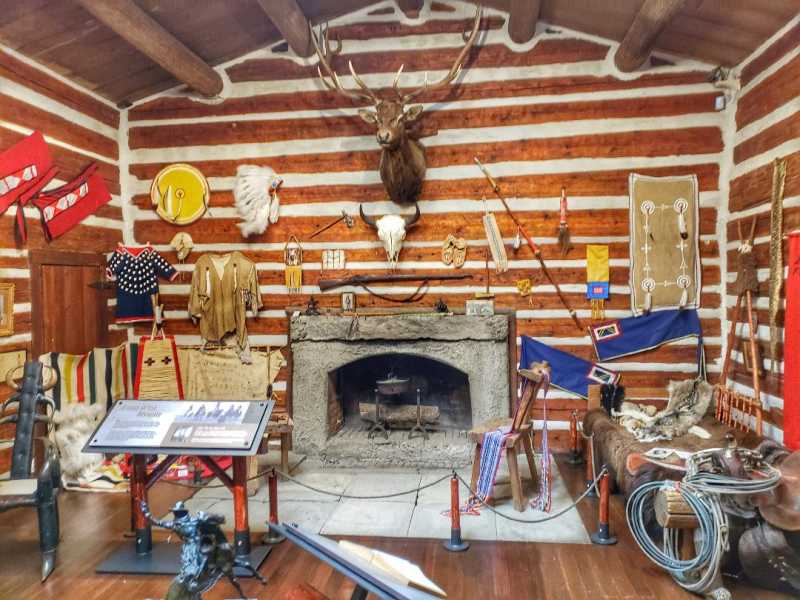 C.M. Russell Museum
Charlie Russell is known as the Cowboy Artist. Heading out west at the age of 15, Russell fell in love with Montana and the people that lived there. He would never look back and the C.M. Russell Museum showcases his art and tells the story of his life.
The Museum is located at 400 13th Street North in Great Falls, Montana
Summer Hours: (May 1–September 30) – Monday-Sunday: 10 a.m.–5 p.m.
Winter Hours: (October 1 – April 30) – Wednesday-Sunday: 10 a.m.–5 p.m.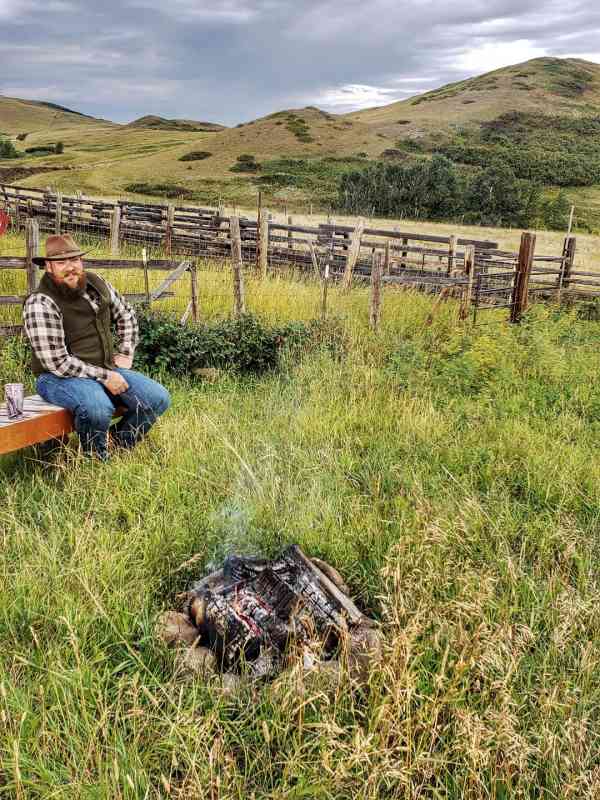 Goshawk Ecotours
A couple of friends, Josh and John have teamed up to create Goshawk Ecotours. Located in Cascade Montana, which is only 25 miles from Great Falls, the tours are conducted on John's ranch which has been in the family for several generations. Tours are conducted in small groups of 2-4 people so you get a personalized experience and can really enjoy everything. Our tour started early in the morning. When we arrived, Josh had a fire going and a pot of hot cowboy coffee ready for us.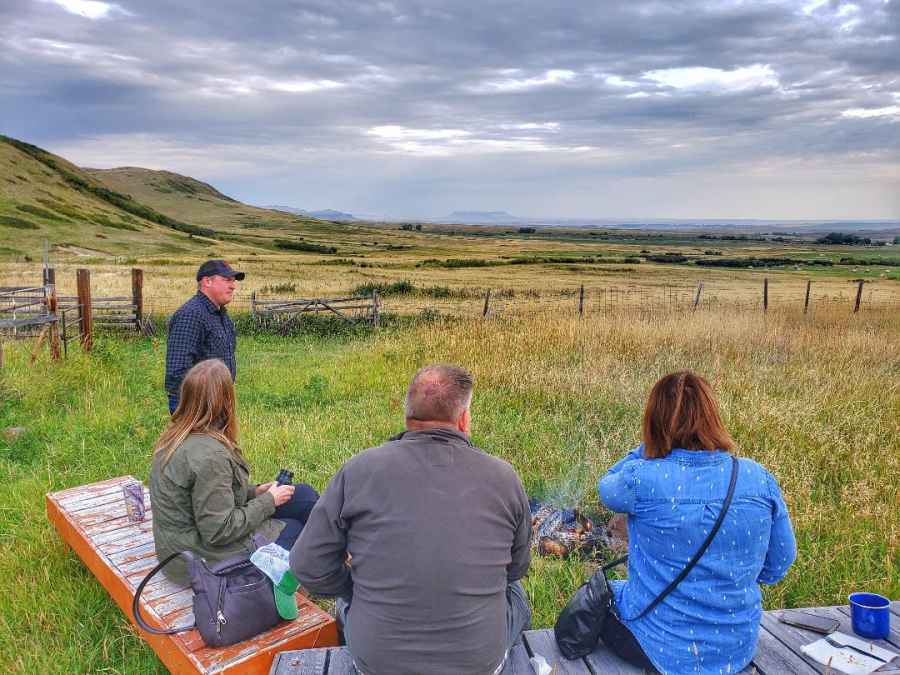 These guys are great and the ranch is beautiful. Goshawk Ecotours provides guided hikes, vehicle tours and river floats on the Missouri River. You can get up close and see all types of wildlife including elk, deer, black bear, eagles and over 30 species of other birds. Contact John Rumney at [email protected] to set up a tour.
First Peoples Buffalo Jump State Park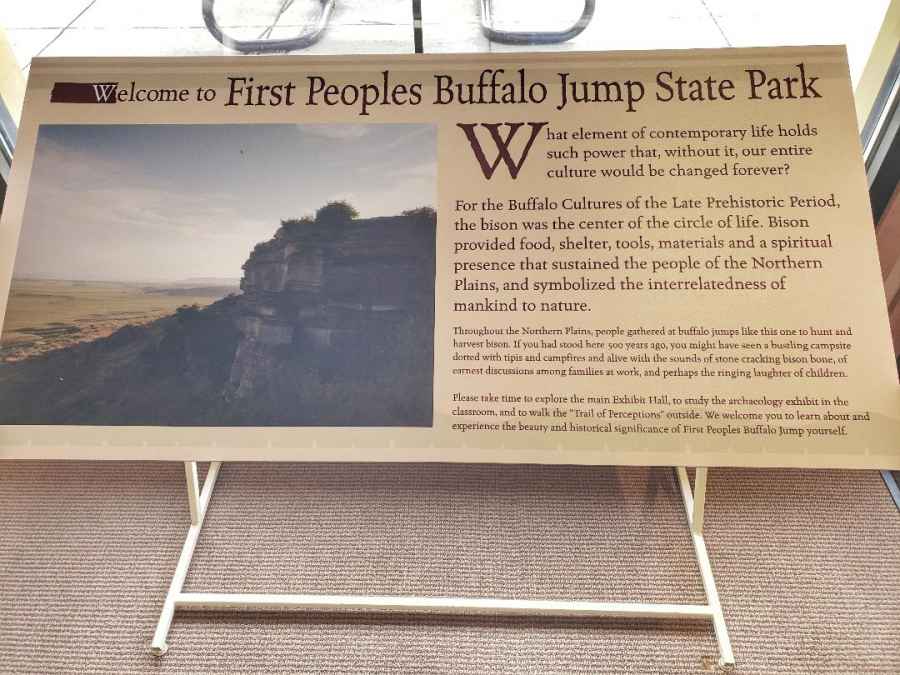 Located about 16 miles outside Great Falls is the First Peoples Buffalo Jump, State Park. Beginning around the time of the rise of Medieval Europe the plains Indians began using this site for hunting buffalo. While there are many buffalo jumps in the US this one is the largest and is on the National Register of Historic Places. Buffalo jumps were used by the plains tribes to hunt large herds of Buffalo. Once a herd was identified they were funneled onto the top of the cliff and then driven off the edge where they would be slaughtered. The buffalo were used for their meat as well as the hides and bones used to clothe the tribes and make tools and weapons. Buffalo Jump State Park tells the story of the plains Indians and their way of life.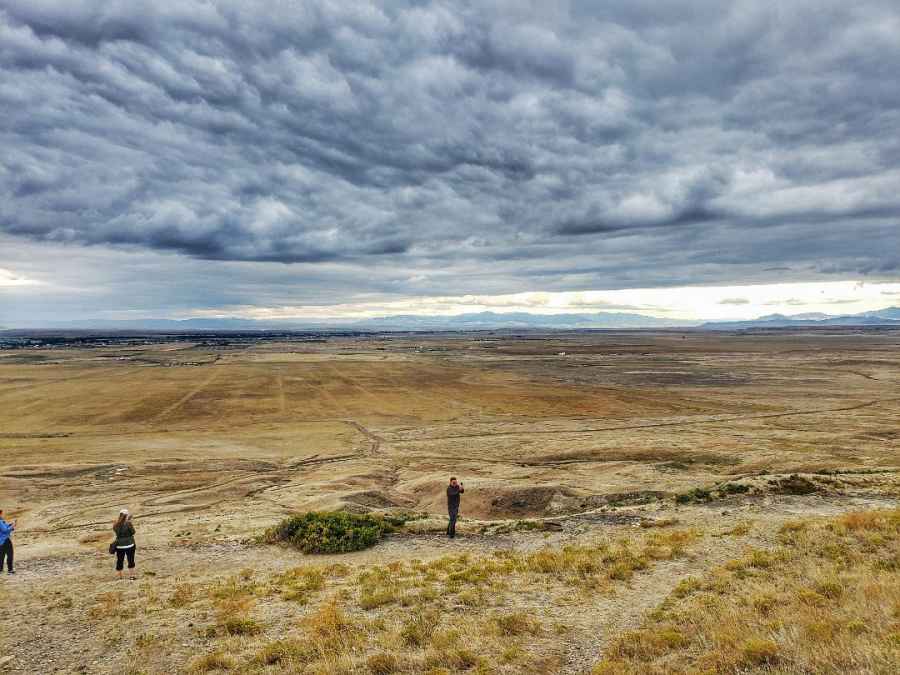 There are up to 18ft of compacted buffalo remains at the base of the cliff. There are hiking trails and picnic tables available and you can either hike to the rim of the cliff or drive. The Park is located at 342 Ulm-Vaughan Rd in Ulm Montana. Check the park website for hours of operation.
Giant Springs State Park
First recorded by Lewis and Clark in 1805, Giant Springs is one of the largest freshwater springs in the country. The springs flow at a rate of 156 million gallons of freshwater daily and stay at a constant 54 degrees. The park offers bicycle paths, fishing, picnicking, wildlife and bird watching, hiking paths and there is a fish hatchery where the kids can feed the fish.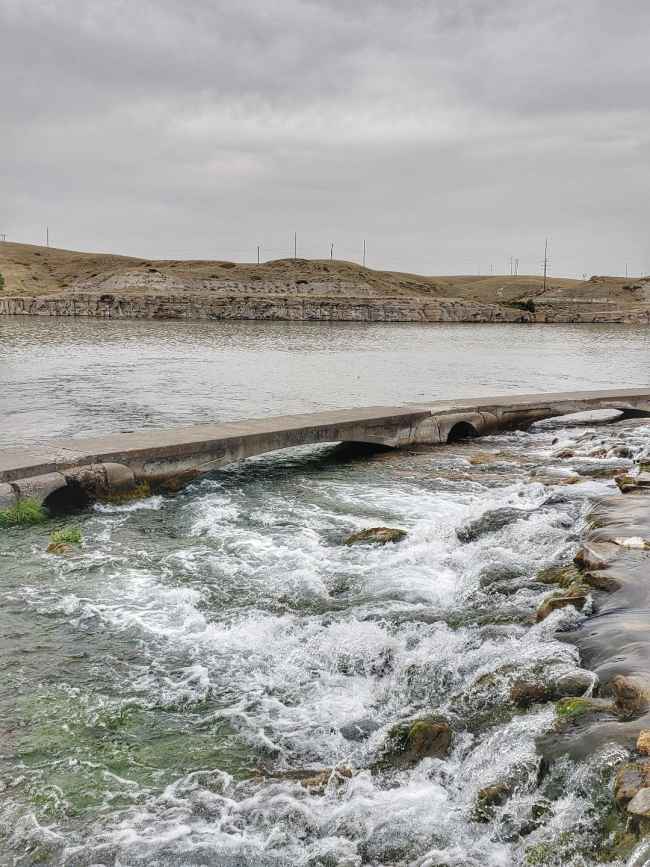 Giant Springs State Park is located at 4803 Giant Springs Rd, Great Falls Montana and is open year-round from 8 am to sunset.
Sip 'n Dip Lounge
I started hearing about the Sip 'n Dip Lounge while I was in Billings Montana. I told people I was headed to Great Falls and more than one person said: "You have to visit the Mermaid Bar". Officially named the Sip 'n Dip Lounge, the mermaid bar is an old school cocktail lounge and tiki bar, with one exception. There is a glass wall where you can watch the mermaids swim underwater. It seems everyone in Montana knows about the Sip 'n Dip and even a couple of celebrities have stopped in. Nick Nolte has stopped by as well as Daryl Hannah, who reprised her role in the movie Splash by donning mermaid fins and swimming. The drinks are sweet, colorful and flow freely as patrons watch the mermaid show. The Sip 'n Dip Lounge is located at the O' Haire Motor Inn 17 7th Street South in Great Falls Montana. Check the Sip 'n Dip webpage for mermaid hours.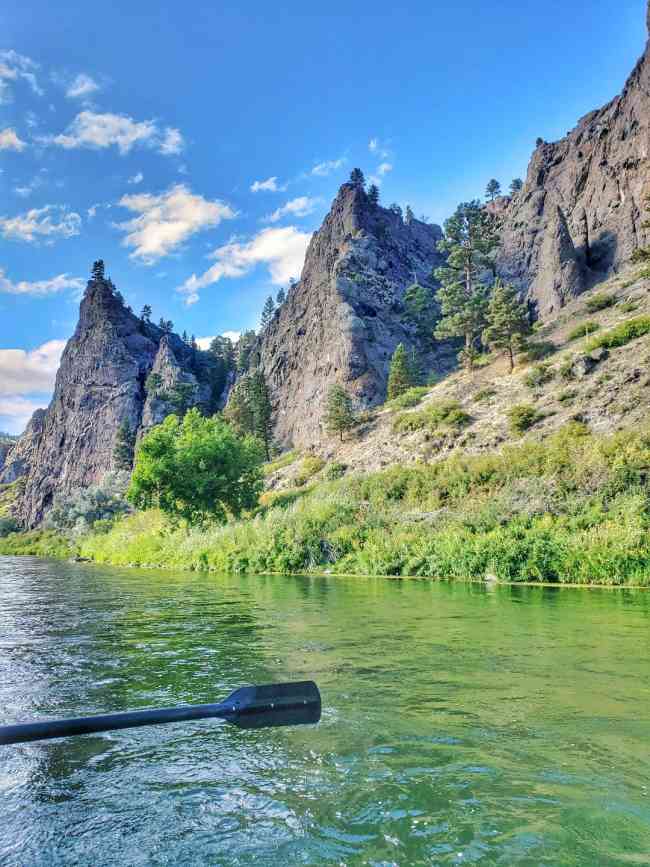 Float the Missouri River
The area around Great Falls offers a lot of things to do if you enjoy the outdoors. One thing that is fun for people of all ages and gets you up close to the beauty of the river and mountains is taking a raft along the river.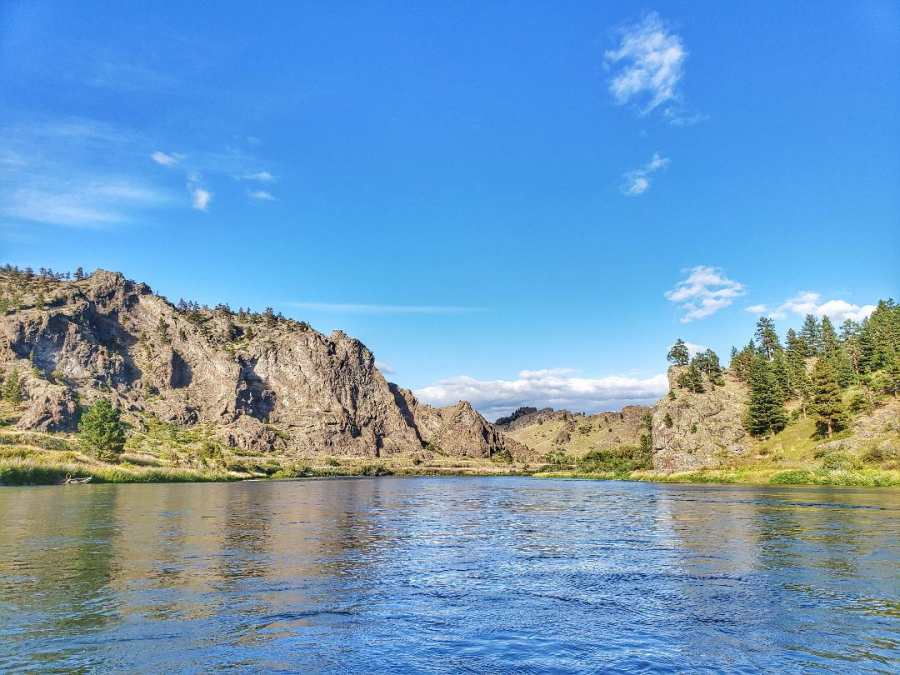 Tim McKnight manages Montana River Outfitters and they offer guided fishing trips in Montana and guided scenic river trips. If you don't need a guide, they also offer equipment rentals and DIY trips where they provide everything you need to hit the outdoors.
The river trip I took got us close to wildlife and eagles and some of the most beautiful scenery I have ever seen. These guys are great and you will not be disappointed in booking a trip with them.
Where to Eat
Electric City Bistro and Coffee House
Located in downtown Great Falls Montana, Electric City Bistro is open for breakfast and lunch. They have great pastries and desserts but also some really good sandwiches, burgers, salads and more.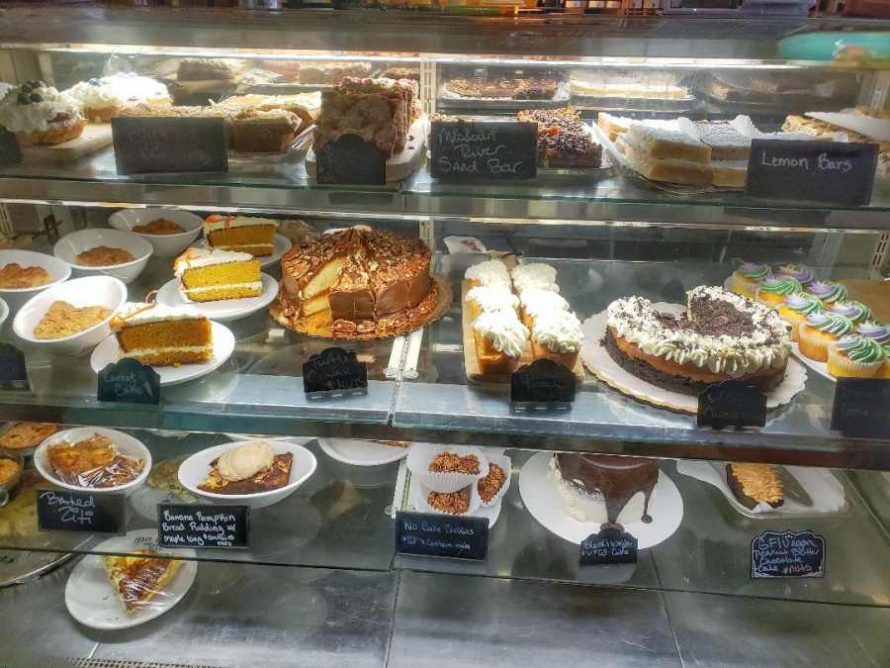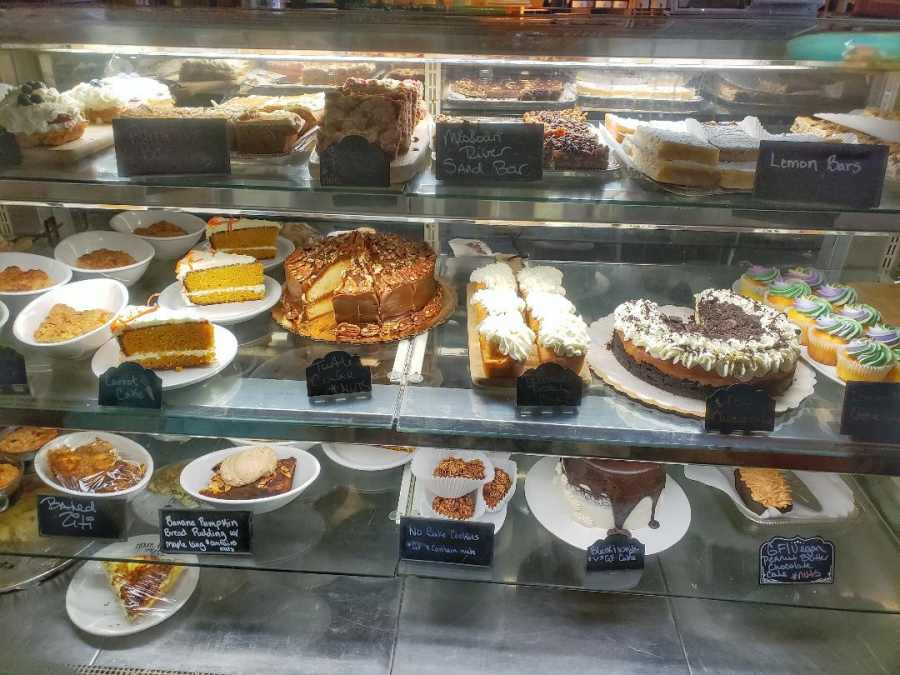 With all the pastries it is hard to choose but trust me they are all good. Electric City Bistro is located at 319 Central Ave., Great Falls Montana and is open 6:30 am – 4 pm Monday thru Friday and 8 am – 2 pm Saturdays. They are closed on Sunday.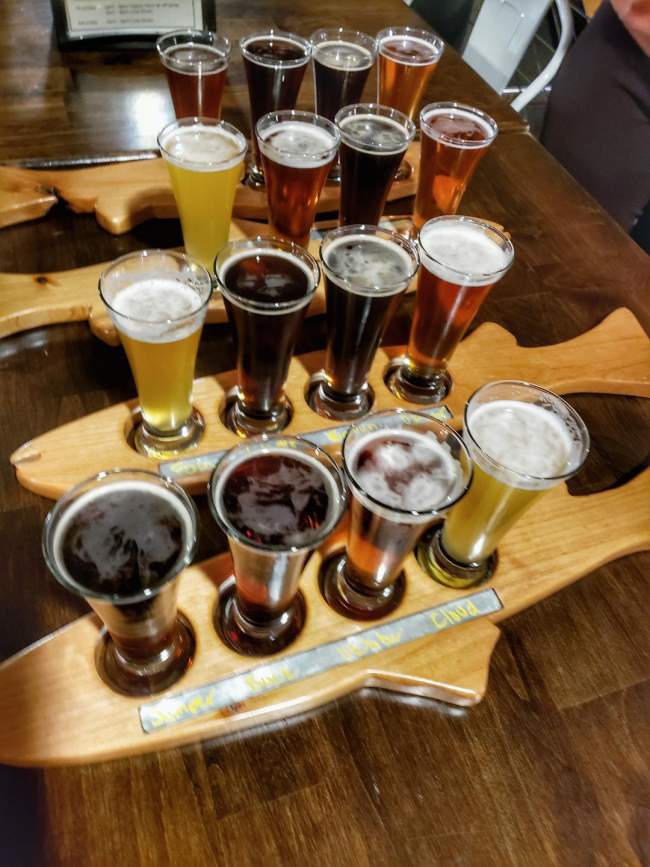 Mighty Mo Brewery
Local brewpubs are always popping up and some stay around for a while and some don't. Mighty Mo Brewery has been around since 2013 brewing up great craft beer and serving good food. With a full kitchen offering pizza, sandwiches, salads, and appetizers co-owners Seth Swingley and Casey Kingsland have proven that giving the customer a good product and providing good service is the key to staying power.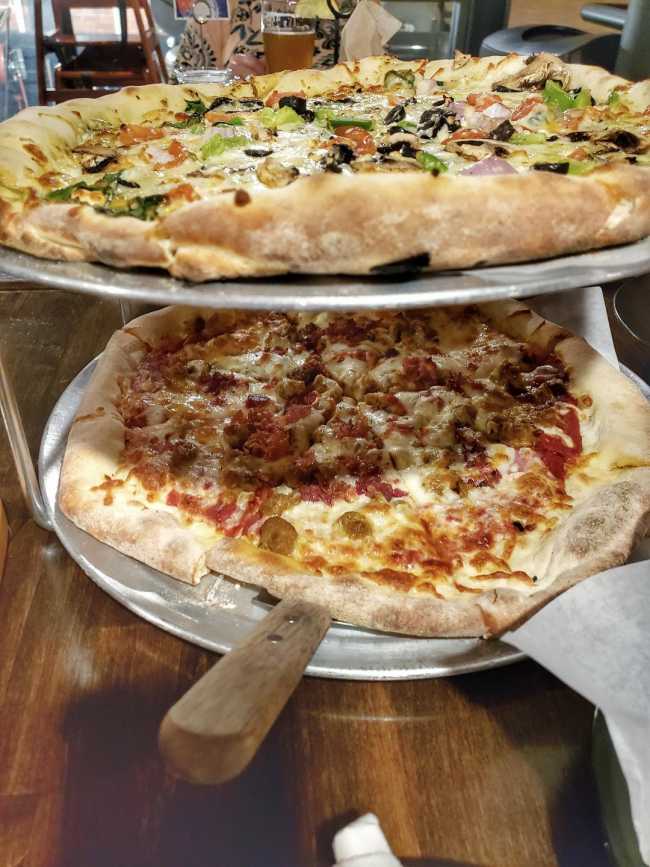 Order a beer flight to sample a few of the beers they offer and I can attest to the fact that the pizza is good. They also have specials from time to time and live music on certain days. Mighty Mo Brewery is located at 412 Central Ave., Great Falls Montana and is open 11 am – 8 pm daily.
The Homestead Café Cascade Montana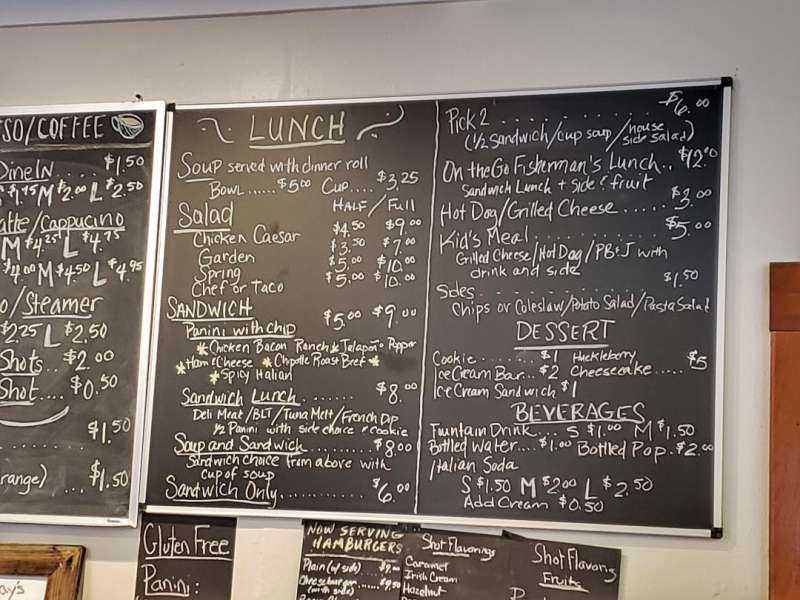 If you are going to be out in the Cascade area maybe visiting Goshawk Ecotours or enjoying some world-class fishing you might get hungry around lunchtime. Head to The Homestead Cafe in Cascade. They have really good sandwiches and hamburgers but they also serve breakfast, soups and more.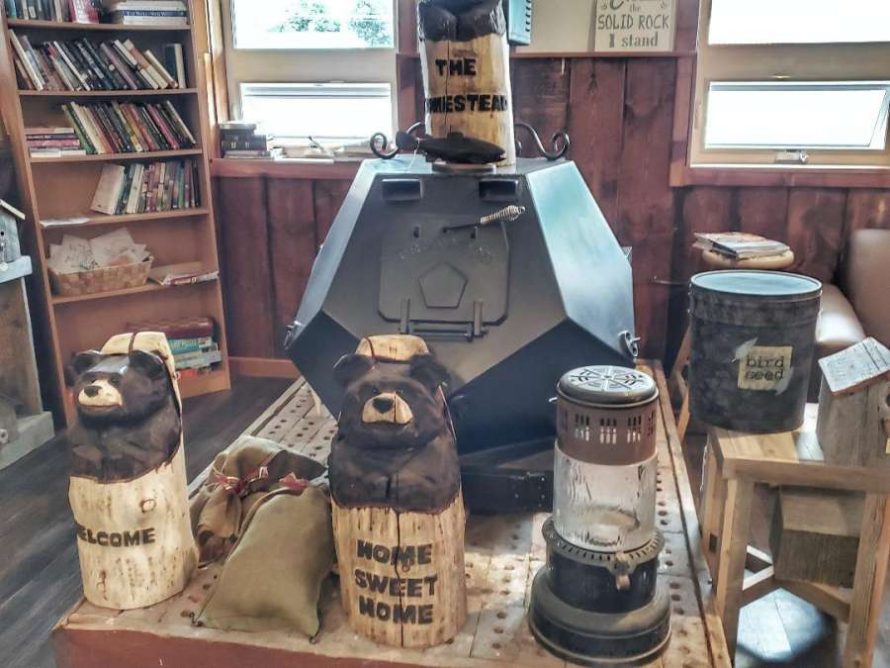 They also have a lot of handcrafted items for sale in the café. You never know what you might find so look around a little while you are waiting on your order. The Homestead Café is located at 19 Central Avenue W., Cascade Montana they are open Tuesday thru Saturday 6 am – 3 pm and closed on Sundays and Mondays.
Where To Stay
Hotel Arvon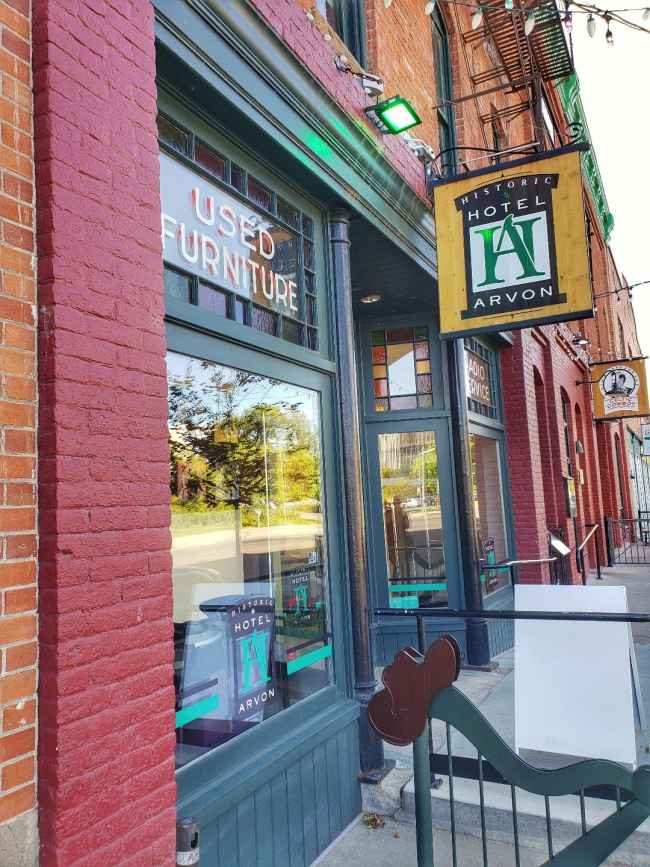 The oldest commercial building was built by Robert Vaughan. Known as the "Celtic Cowboy". Born in Wales, Vaughan emigrated to the US and in 1864 set out for the goldfields in the West. Not finding any luck mining he began ranching and raising cattle. He constructed the building in 1890, naming it the Arvon Block containing a 40 room hotel, livery freight transfer station, and vegetable and fruit market. Today the Arvon Hotel is a luxurious hotel in Great Falls, containing 11 suites and 22 guest rooms. The sister business next door is the Celtic Cowboy, an Irish bar and restaurant.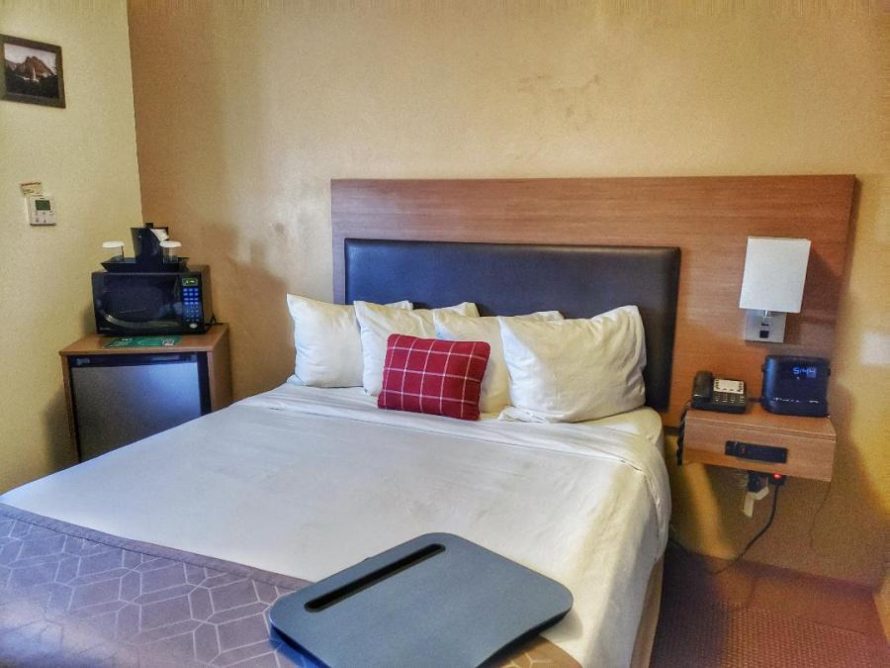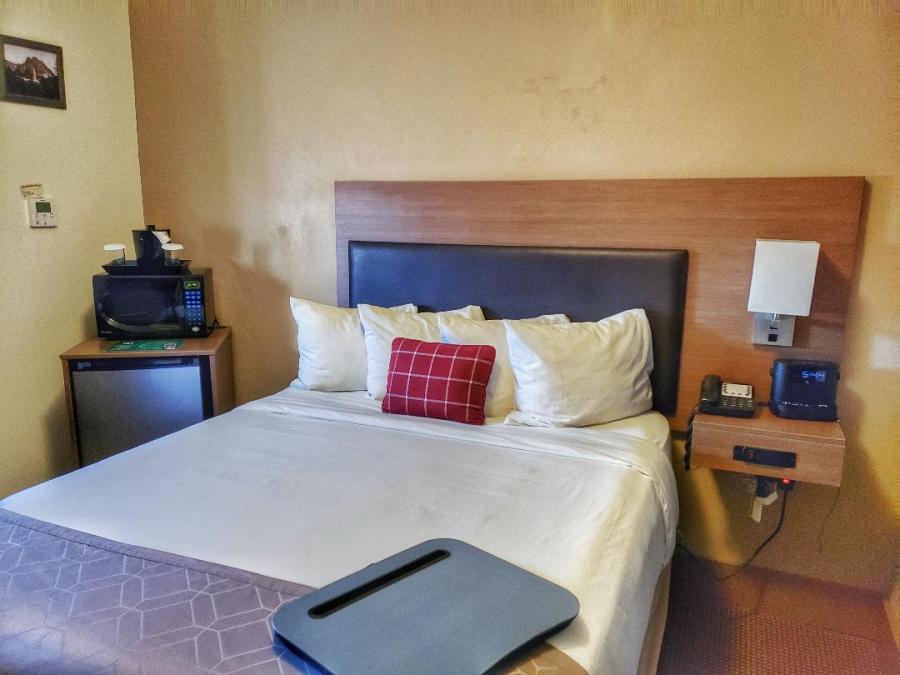 There is also the Dark Horse Hall, a private dining room and cocktail venue and the Wine Snug another private dining facility. Both can be rented out for gatherings. Just a side note. When I stayed there, I accidentally left a telephoto lens for my camera. When I got home the day after checking out I had an email saying they found it and wanted my address to mail it to me. Now that's an honest business. The Hotel Arvon is located at 118 1st Ave. West in Great Falls Montana.
Hidden Canyon Lodge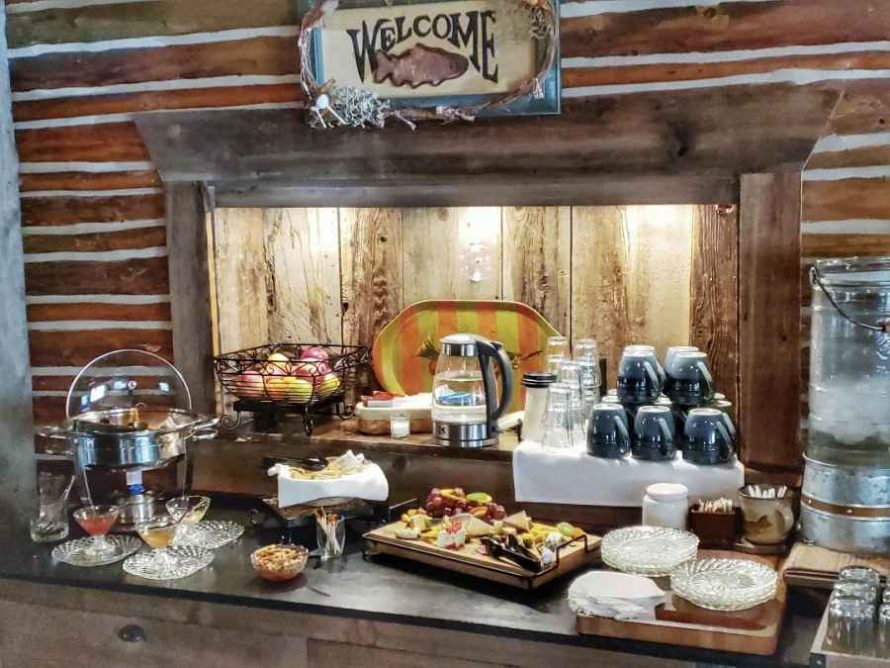 Hidden Canyon Lodge is located in Cascade Montana about 25 miles from Great Falls. I live on the outskirts of Houston Texas where it is farther than that to drive downtown. If you love the outdoors, want an incredible fishing experience and love fantastic food you really should check this place out. Hidden Canyon Lodge is directly across from the Missouri River nestled in a small canyon with views straight out of a movie. The lodge consists of a building housing guest rooms and a historic log cabin tavern where there is a cozy place to sit, relax and enjoy a drink and where the meals are served.
The Lodge offers a fishing guide that can help with all your fly fishing needs. The Lodge also has fantastic food thanks to Chef Madeleine Cantoni. Each day Chef Cantoni serves up Breakfast and Dinner but also provides a lunch box to take with you daily. The meals are fantastic. We were there on the night the Chef served Montana Wagyu Beef Tenderloin.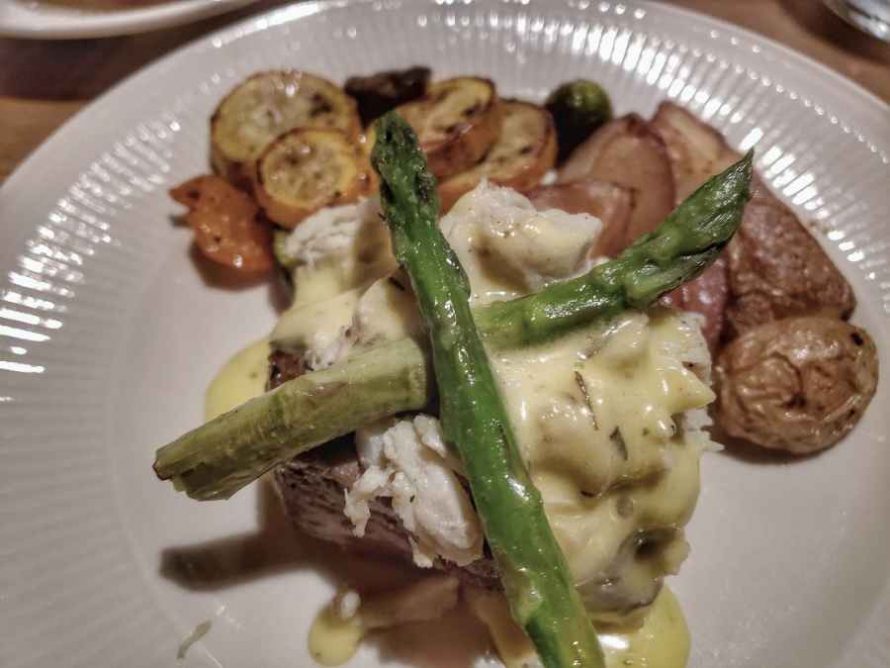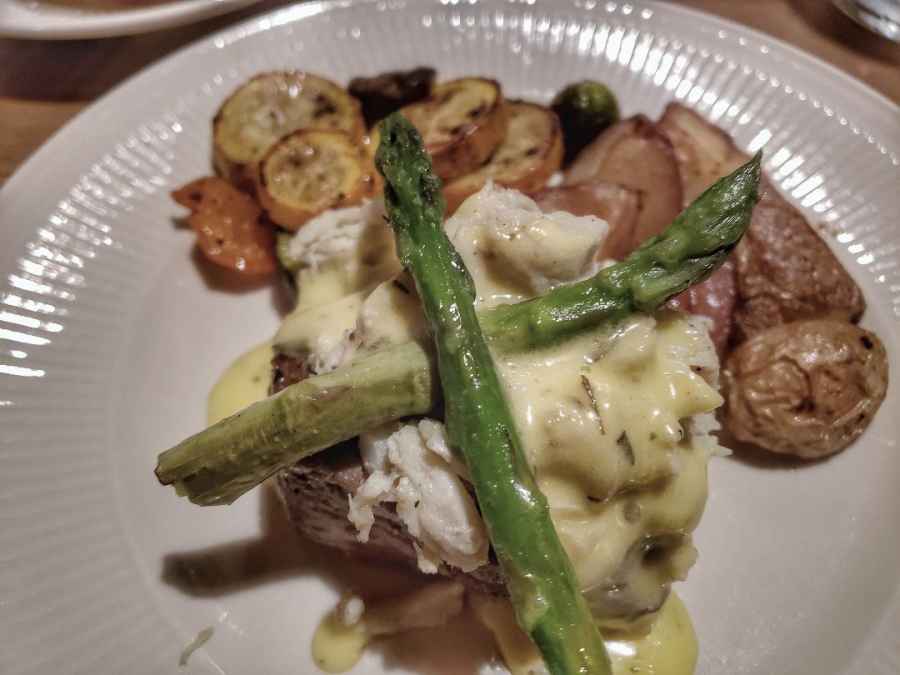 I spoke with a couple of guys that had been staying there for a few days and was told the food was great on the first day, each day since then it had just gotten better. You can make arrangements for dinner if you are not staying at the Lodge but you cannot just drop in for a drink at the bar. I would suggest booking a fishing trip and staying here, you won't regret it. The Hidden Canyon Lodge is located at 2629 Old Hwy 91, Cascade Montana.
While you are there stop at the bridge located just down the road. If you saw the movie "The Untouchables" with Kevin Costner and Sean Connery you might recognize it as the Bridge in the movie depicting the Canadian US border where a gun battle takes place.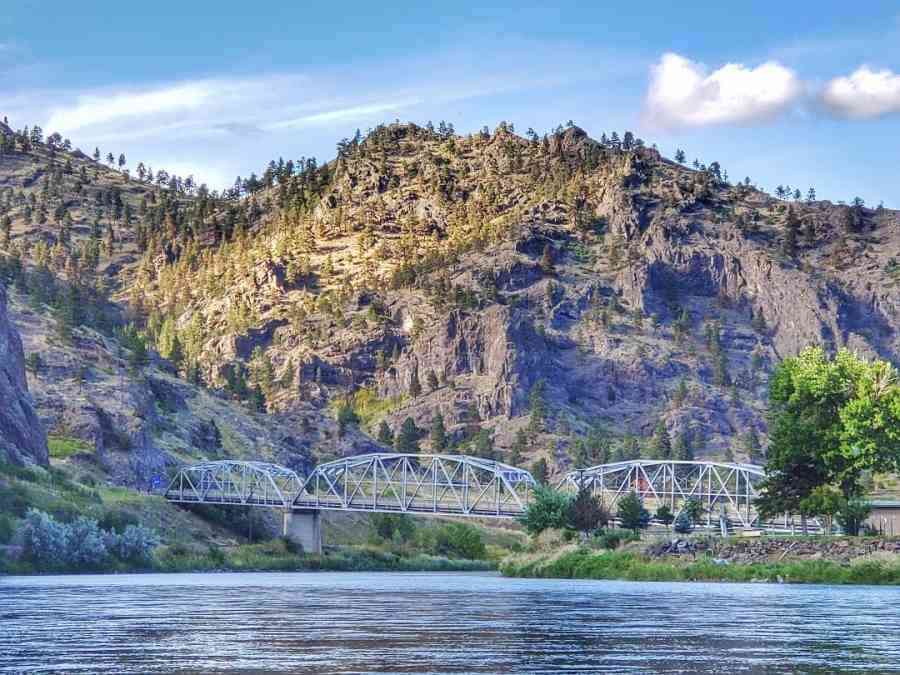 Great Falls and the surrounding area really offer a lot of things for visitors to see and do. If you like museums, history, nature, getting outdoors or a world-class fishing trip then this is the place to go. There are also great places to stay and really good food. I really enjoyed my time in Great Falls and would love to return and spend more time.
(Visited 1,533 times, 1 visits today)