The following article contains affiliate links
I love to find those locally owned restaurants when I travel. You can find some really great places to eat and a lot of them have interesting stories behind them. It is a lot more satisfying to me to eat at a local owned restaurant than some chain restaurant.
Yes, I know most chains are franchises and some owned by local residents but for me a small mom and pop burger joint or a family owned restaurant is just better. While on a trip to Cajun country I decided to check out some places and here is a list of nine locally owned restaurants in Lafayette Louisiana that you have to visit next time you're in town. With its vibrant mixture of Creole, Cajun and French flavors, the cuisine here is sure to satisfy any appetite. These are some of the best restaurants and places to eat in Lafayette.
Looking for Hotels in Lafayette? Check these great prices!
Mel's Diner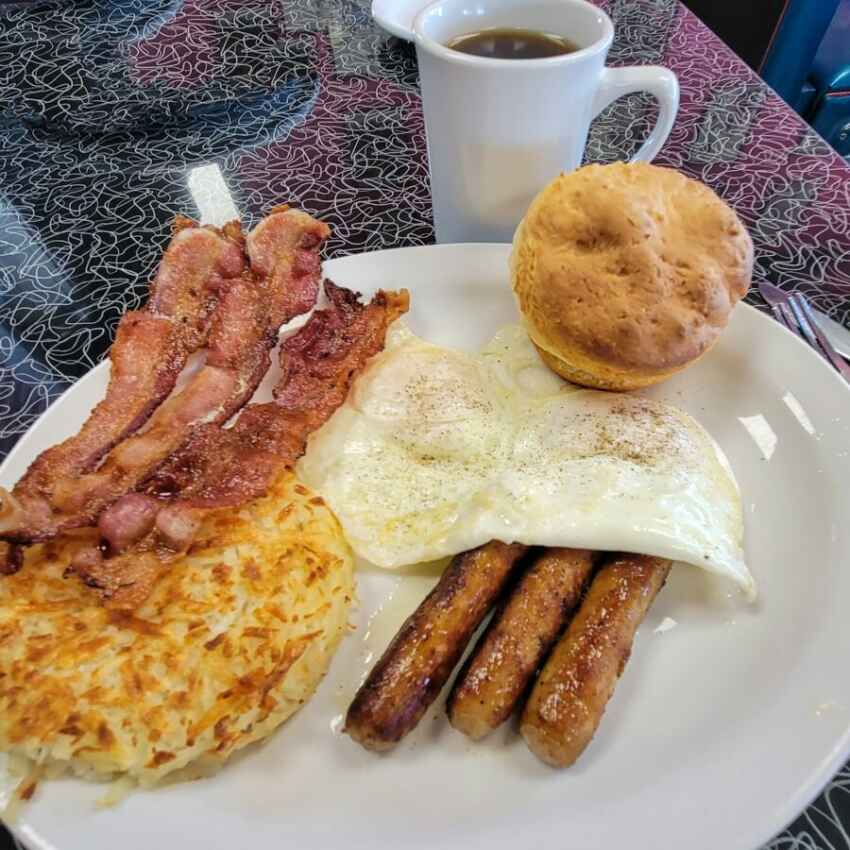 Opened in 1992, Mel's Diner is fashioned after the iconic 1950's diners. Open 24 hours a day, the diner serves up a great breakfast with a lot of options, they also have the hamburgers and such, as you would find in a typical diner, as well as their "Blue Plate Special". Served from 11am to 9pm the special changes daily. One day it might be Chicken Fried Steak, the next Meatloaf, Beef Tips, Smothered Pork Chops or some other tasty selection. The one thing you can be sure of is that it will be good. I stopped in for breakfast and it did not disappoint, it is a great place for breakfast or lunch. I went to the location in Lafayette, but they also have a location in Broussard.
Mel's Diner in Lafayette is located at 2956 Johnston Street and is open 24 hours a day.
Cajun Market Donuts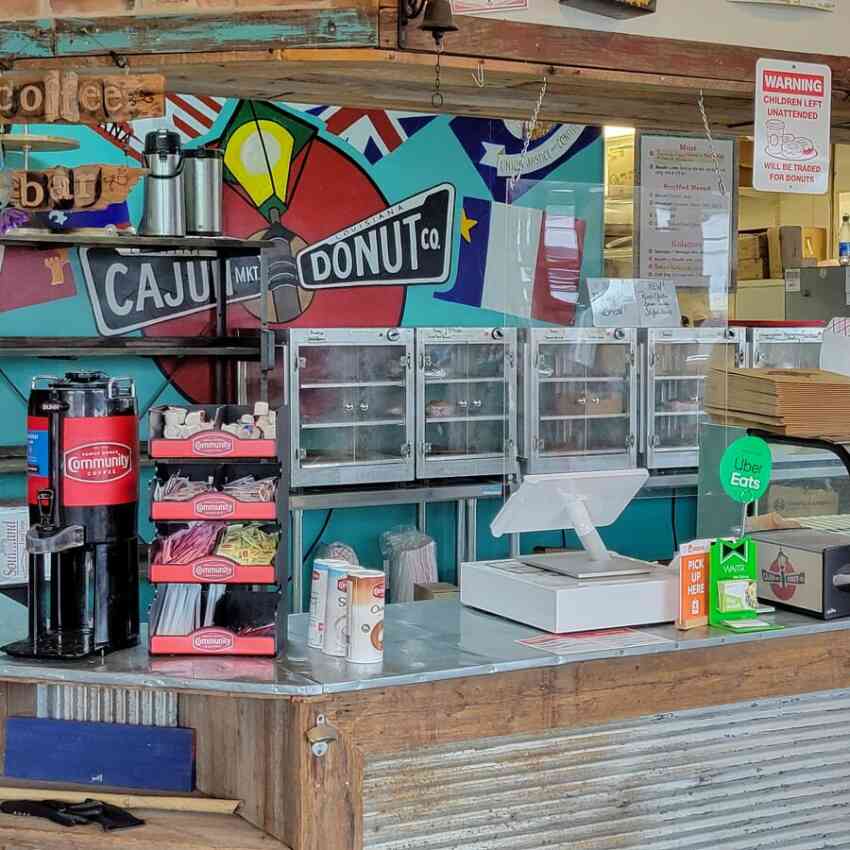 Cajun Market Donuts started in 2014 and they now have three locations. In their words they started with the concept of "creating a new twist on the long established donut franchise". They serve up sweet and savory delicacies along with great coffee to get your morning started. Along with the traditional glazed, sprinkled, cake and filled donuts, they also have kolaches. You gotta try the boudin kolache, or one of the breakfast biscuits with egg, sausage and cheese or stuffed bread. Don't forget the fresh brewed coffee either.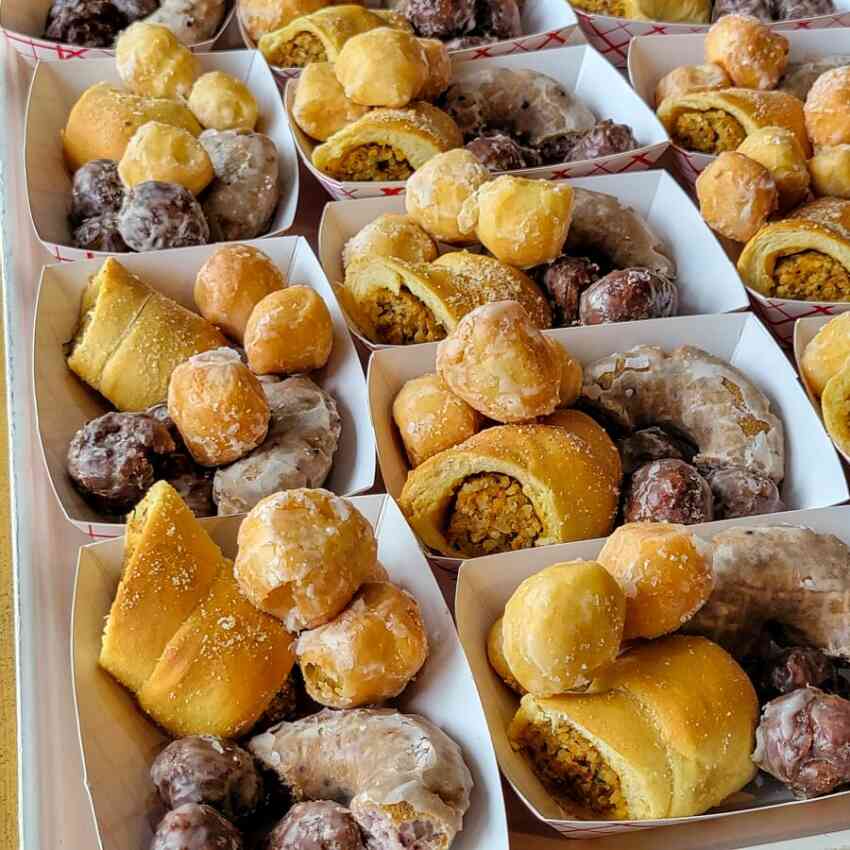 Cajun Market Donuts has three locations. The one I visited, on 1812 Pinhook Rd, Lafayette, one at 125 Courthouse St, Breaux Bridge La and one is located inside the University of Louisiana Lafayette Bookstore, 210 St Mary Blvd, Lafayette. They open at 4:30am and close around 12 noon every day except Sundays when they are closed.
Judice Inn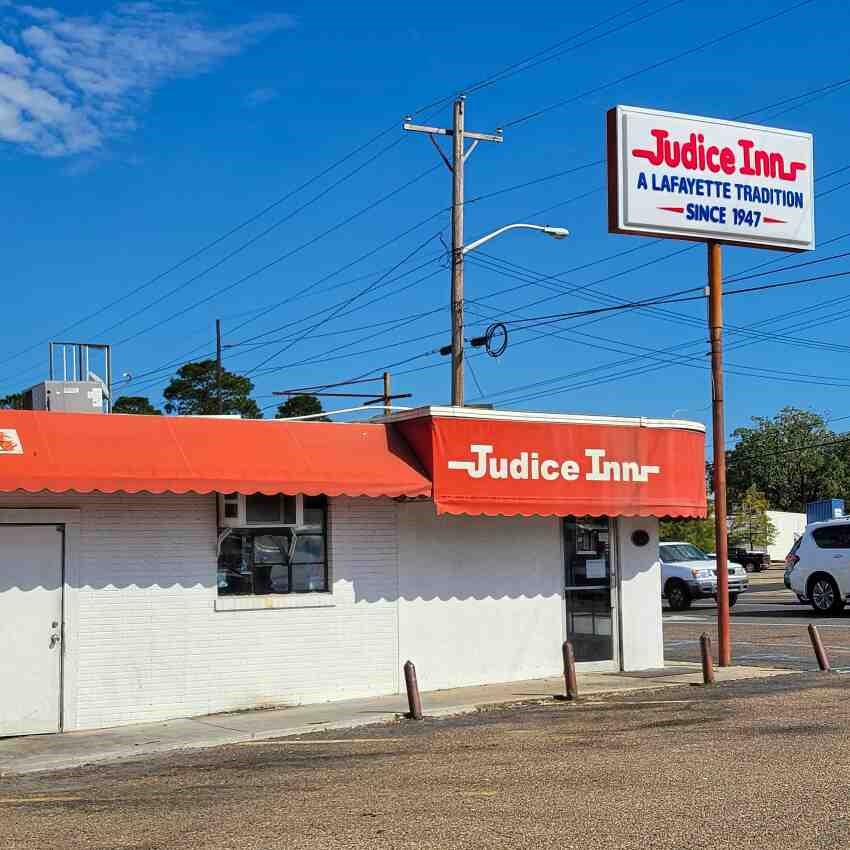 I love a good hamburger and when traveling I always try to find a good locally owned hamburger joint. Well, I definitely found one in Judice Inn. Since 1947, when brothers Alcide and Marc Judice opened their hamburger restaurant, the folks around Lafayette Louisiana have been enjoying some really good hamburgers. Still in the original location, in a building the brothers built themselves, the place sees a steady stream of customers. You might see a laborer, college student, businessperson or politician eating an old fashioned hamburger or even a traveler like me. The menu is simple, hamburgers, double hamburgers, cheeseburgers and a few grilled sandwiches.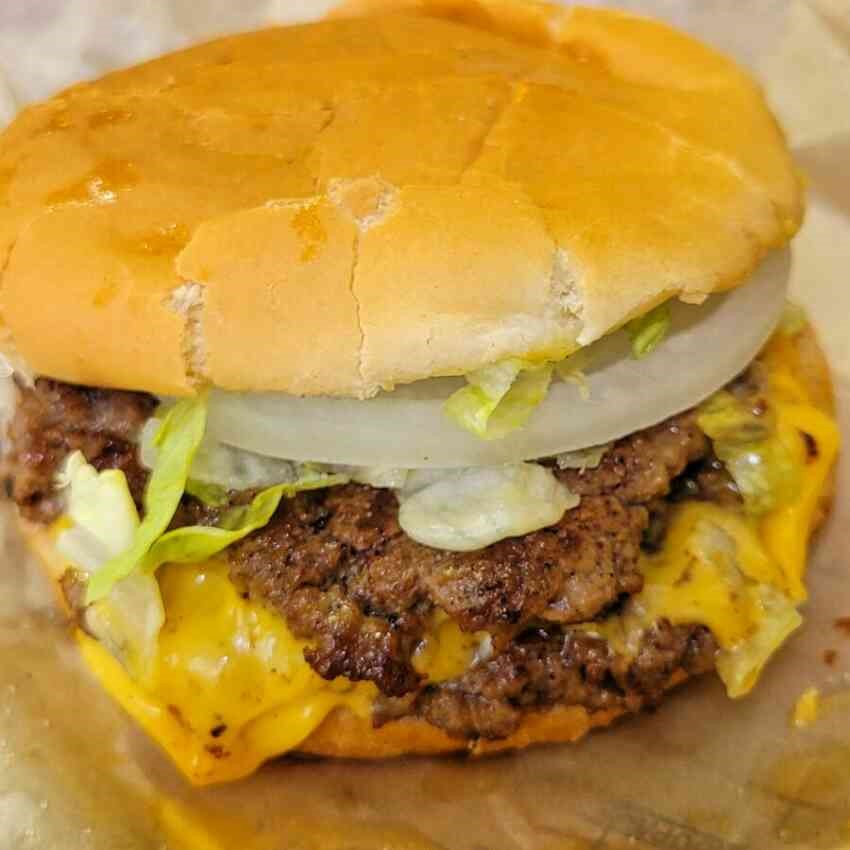 Fountain and bottled drinks, milk shakes and floats are available as well. One thing you won't get is French fries. They have never served them and never will, but you can grab a bag of chips. As for the burger, all I can say is get it, it was delicious and came at a great price. The Judice Inn is still in the family and looks like it will be around for quite a while. I highly recommend for a great burger you need to visit this place. The Judice Inn is located at 3134 Johnston Street, Lafayette La. Hours:10am to 9:30pm Mon -Thurs, 10am-10pm Friday and Saturday and closed on Sunday.
Acadian Superette
Sometimes, when you are traveling around in a new place you come across a gem. The Acadian Superette is one such place. Located in what looks like an old supermarket, the Acadian Superette serves up lunch plates and short order favorites. I stopped in not knowing what to expect. I discovered another good place that not only makes a great burger, but they make their own sausage, boudin and bacon.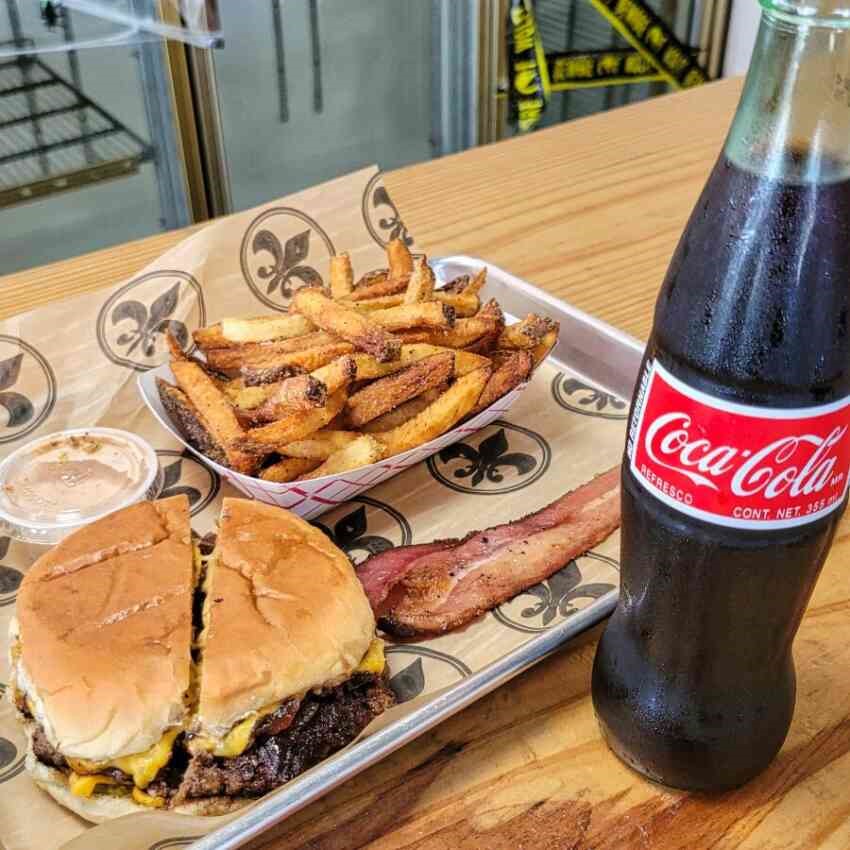 The burger was big, tasted great and I also sampled some of their bacon which did not disappoint. Washing the burger down with a glass bottle of coke made for a great lunch. Some of their popular menu items include Po Boy sandwiches, seafood plates and they have daily lunch specials. If you are visiting Lafayette, mark this down as a go to spot for good food. The Acadian Superette is located at 600 Lamar Street, Lafayette La and is open Tuesday – Saturday 11am to 7pm.
Ton's Drive Inn
Okay, Ton's Drive Inn is not in Lafayette but in Broussard Louisiana, which is less than 10 miles away. Ton's Drive Inn, a local favorite, opened in 1963 and is still run by the family. A Broussard staple, Ton's has been cooking local food and satisfying people with it's down home favorites such as breakfast plates, burgers, sandwiches, chicken and seafood platters. While all the food is delicious, those in know come for the gumbo. Thick, rich, tasty gumbo made with chicken and sausage. Make sure when you order to get a side of potato salad. Ton's Drive Inn is located at 101 west Main Street, Broussard La, and is open Mon-Sat 6am-2pm and closed Sunday.
Nunu's Market
Nunu's is a meat market that sells groceries. So why is it on this list? Well, they not only sell a ton of fresh meat including, beef pork, seafood and even alligator, they also make and sell boudin which many in the Lafayette area swear is the best. They also have a hot, already cooked and ready to go food such as boudin, hot sandwiches, sausage and more. When I went there were several people in line picking up lunch to go. Their friendly staff is always ready to help you find just what you are looking for. A few minutes browsing the meats and you will want to stock up a cooler to take home with you.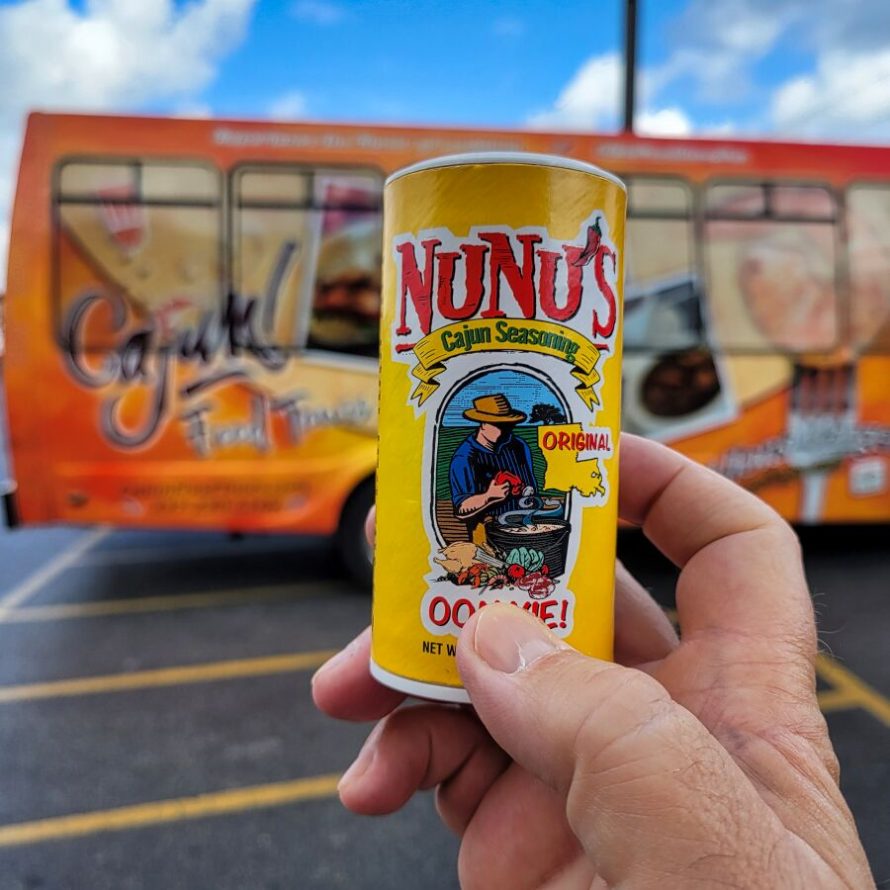 While you are there pick up a couple of containers of Nunu's Cajun Seasoning. I love it on eggs for breakfast. Nunu's Market has four locations around Lafayette. The store I went to is located at 509 Lafayette St Youngsville, La about 9 miles from Lafayette. The store is open Monday – Saturday 6:30am -8pm and Sunday 7am-7pm.
Fezzo's Seafood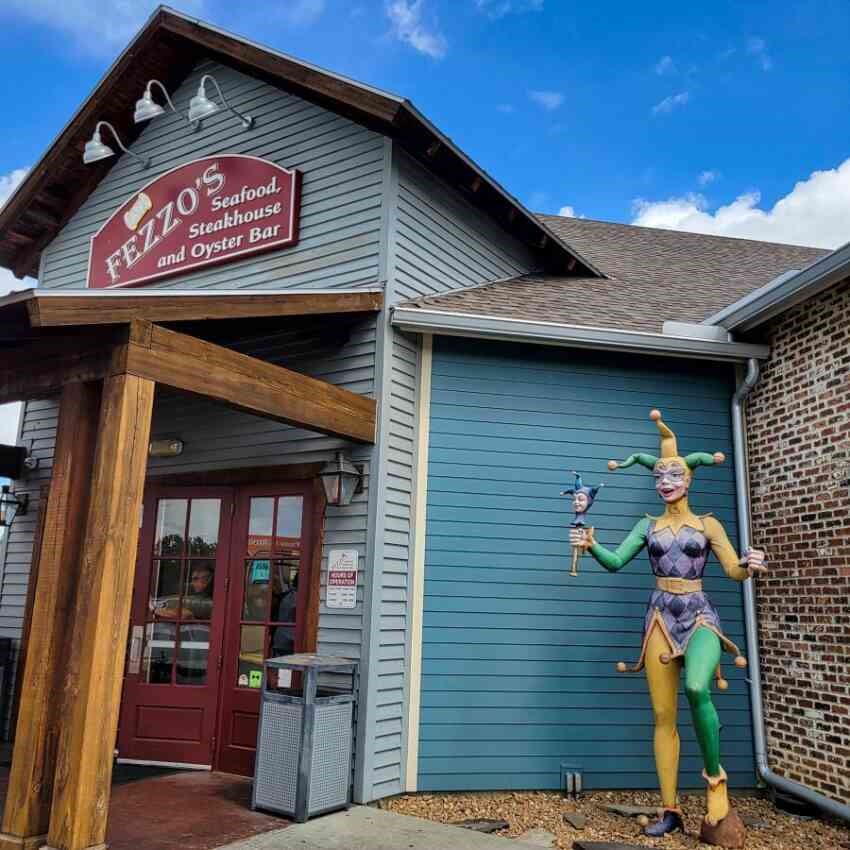 Fezzo's is another great restaurant, opened in 1999. Fezzo's is a true Cajun restaurant serving up great food such as Cajun shrimp, boudin balls, gumbo, red beans and rice along with pasta dishes, great flame grilled steaks, seafood platters and their famous oysters. You can get Oysters Rockefeller, oysters on the half shell, char broiled oysters or just get a sampler with a little of everything. If you have never tried alligator, then this is the place to try it. If you have in the past and found it a little tough, well then try it again. I don't know how they do it, but the fried alligator is very tender and tastes fantastic.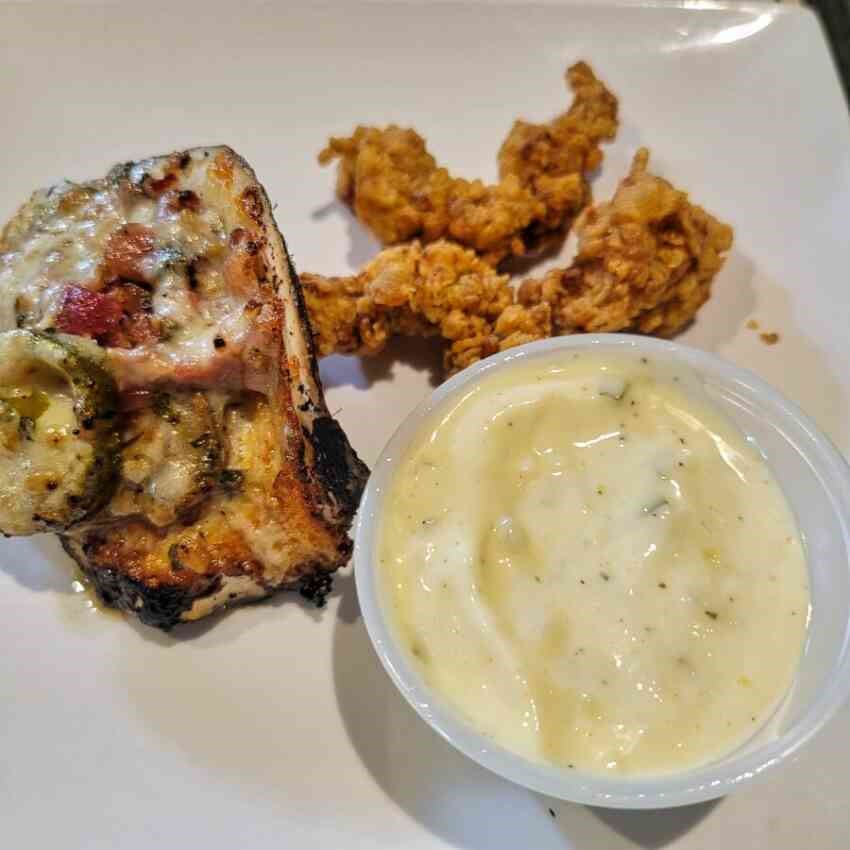 Fezzo's has been a favorite of locals and those passing by for years and after sampling some of their food I know why. Fezzo's Seafood, Steak House and Oyster Bar has three locations, 6701 Ambassador Caffrey Parkway, Broussard La, 2439 Rice Capitol Parkway in Crowley La at exit 80 on Interstate 10 and 720 Frontage Rd Interstate 10 at exit 97 in Scott La. Hours are Mon – Thurs 10am -9pm, Friday and Saturday 10am – 10pm and Sundays 10am – 4 pm.
Poupart's Bakery
Lafayette Louisiana is the heart of Cajun country. Cajuns being ethnic Louisiana French you might expect a little French influence in their food, and you would be right however there is only one authentic French Bakery in Lafayette and that is Poupart's Bakery. Since 1967, Poupart's Bakery has been turning out all types of breads and croissants as well as French pastries, sweet treats, soups and sandwiches.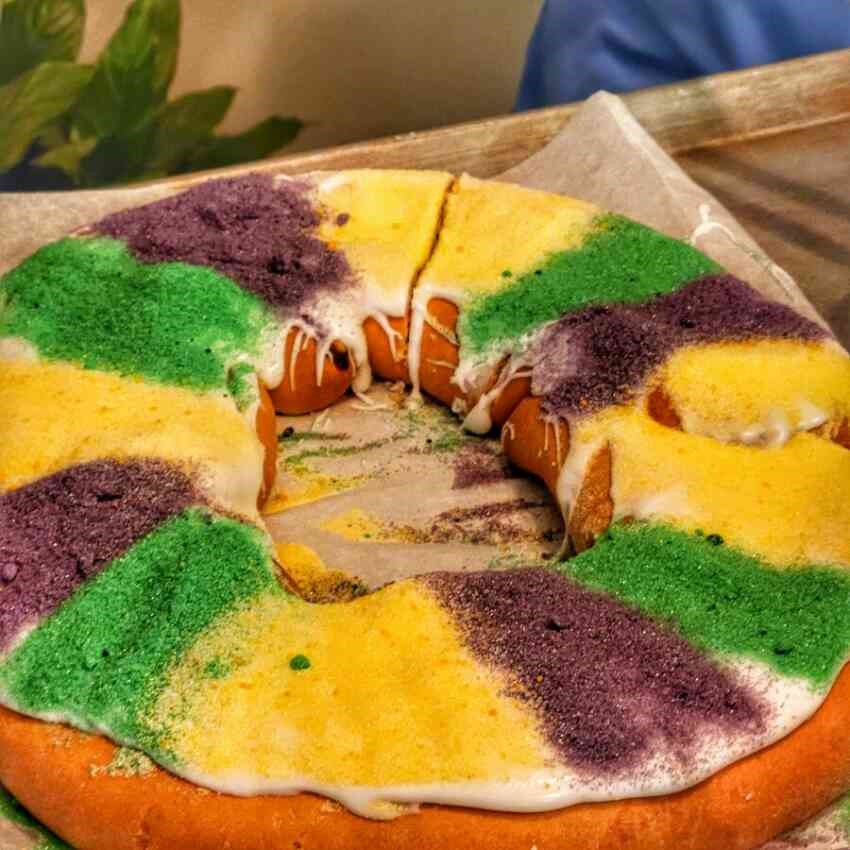 You can also pick up all kinds of cake and for those that like a good King Cake around Mardi Gras time, I have tasted no better, they use a brioche dough to make it and it is fabulous. Pick up one like the one pictured and it is big enough for a party. Poupart's Bakery is located at 1902 W. Pinhook Road, Lafayette La and is open Tue – Sat 7am – 5:45pm Saturdays 71m – 4pm and closed on Sundays.
Borden's Ice Cream Shop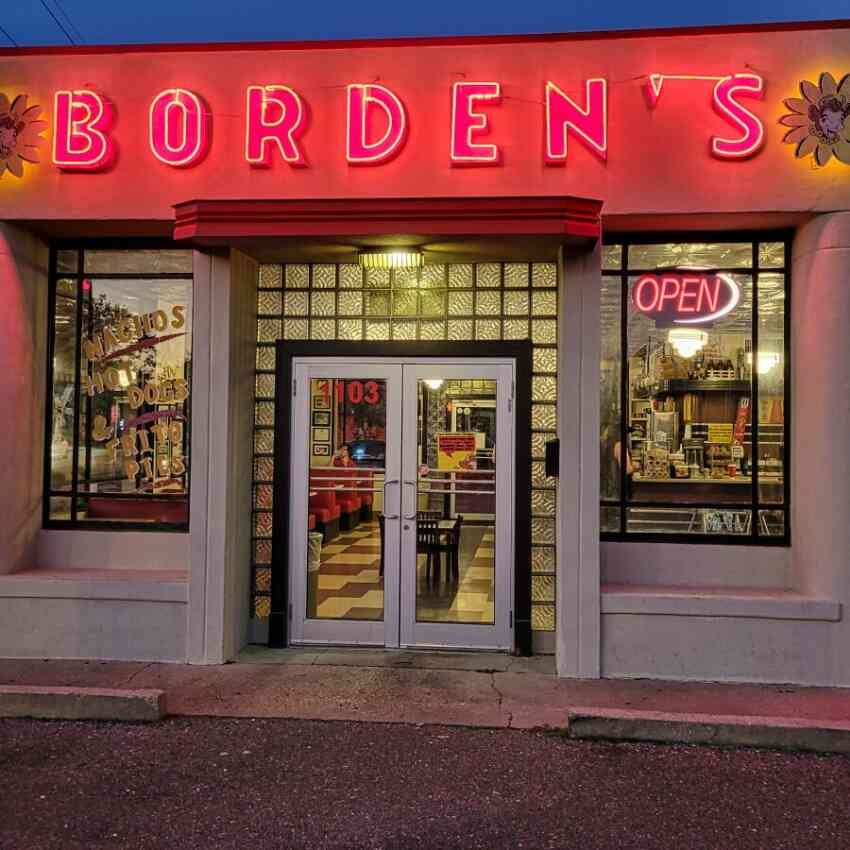 One of the best things you can find when traveling is something that brings back memories. If you grew up anywhere in the South, like I did, you are probably familiar with Borden products. In fact, when I was a kid Borden's was the only milk, we ever saw in the stores and their Ice Cream was a summertime luxury. Borden's quit selling ice cream years ago so imagine my surprise when I drove past Borden's Ice Cream Shop in Lafayette. This old time favorite is the last Borden's Ice Cream Shop in existence and the products are all made with Borden's ingredients.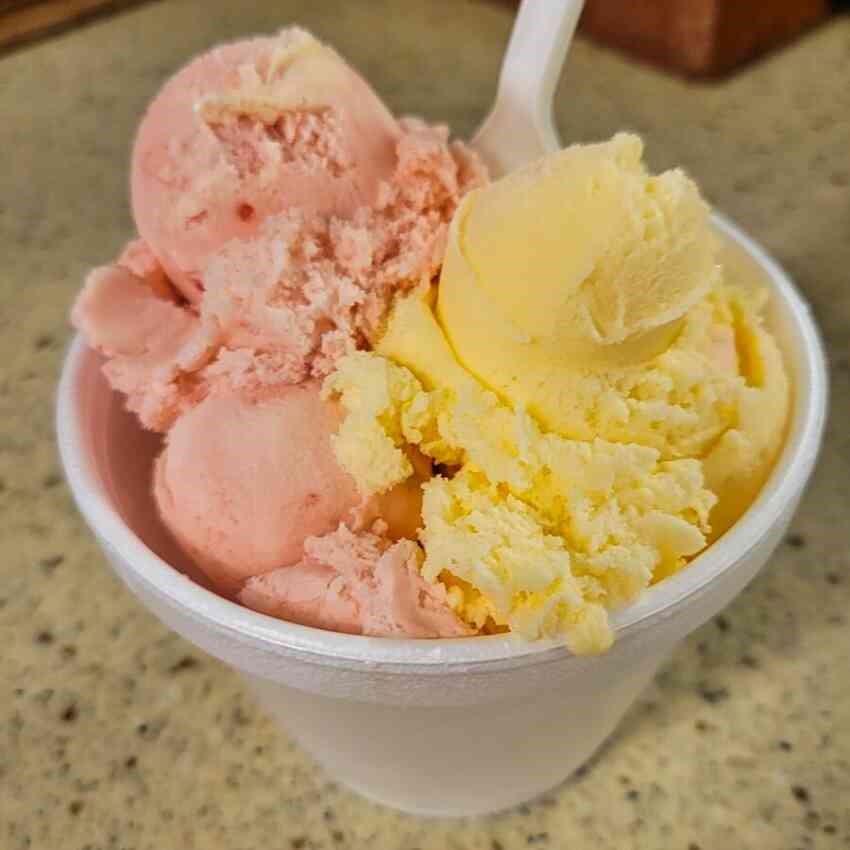 The shop has changed hands over the years with the current owners dedicated to preserving this classic shop where families come in the evenings and kids enjoy a scoop of ice cream, a banana split or sundae. If you want to step back in time and enjoy some good ice cream in a great atmosphere, then the shop needs to be on your list of places. Borden's Ice Cream Shop is located near downtown Lafayette at 1103 Jefferson Street, Lafayette La and open Mon – Thurs 11am – 9pm, Friday 11am – 10pm and Sunday 10am – 9pm.
If you want to get a taste of Cajun Cuisine in Lafayette and don't feel like driving around then check out Cajun Food Tours. The owner, Marie Ducote-Comeaux, is a Lafayette native that has taken her love of Cajun history and food and is sharing it with the world one tour at a time. Her fun party bus takes groups to several local eateries and best places to sample Cajun delicacies along the way giving you an insight to the history, people and culture of Acadiana.
Lafayette has some amazing food and local restaurants to tickle your taste buds, and while there are more than these, these are the ones I visited and can heartily recommend. So, no matter what your palate desires, Lafayette has something delicious waiting for you. Bon appétit!
Reccomended Posts
(Visited 1,839 times, 4 visits today)