I visited Brenham Texas as a guest of Visit Brenham. Some of the links in this article may contain affiliate links.
A visit to Brenham Texas is where CNN Travel described as "The Texan's Texas". Brenham, located in Washington County, is home to Washington on the Brazos, where Texas declared Independence from Mexico and also home to Blue Bell Ice Cream, "the best ice cream in the country".
Brenham
Brenham is the perfect place for a weekend getaway, learn about early Texas and to explore everything the surrounding area has to offer. Brenham, established in 1844, was named for Richard Fox Brenham who was a physician, member of the Santa Fe Expedition and the Mier Expedition. There are a lot of things to do In Brenham Texas and the surrounding area. Here are a few.
The Barnhill Center at Historic Simon Theater
The Barnhill Center needs to be the first place you visit while in Brenham, for a couple of reasons. First, the Brenham and Washington County Visitors Center is located there and you can get information about everything to see and do as well as any events while you are visiting. Next door to the Visitors Center is the fully restored historic Simon Theater. Originally built in 1925 and restored to its former glory in 2010 the lobby is a combination of the 1925 build and remodeled 1950's version. The theater today has live shows and productions.
Unity Theater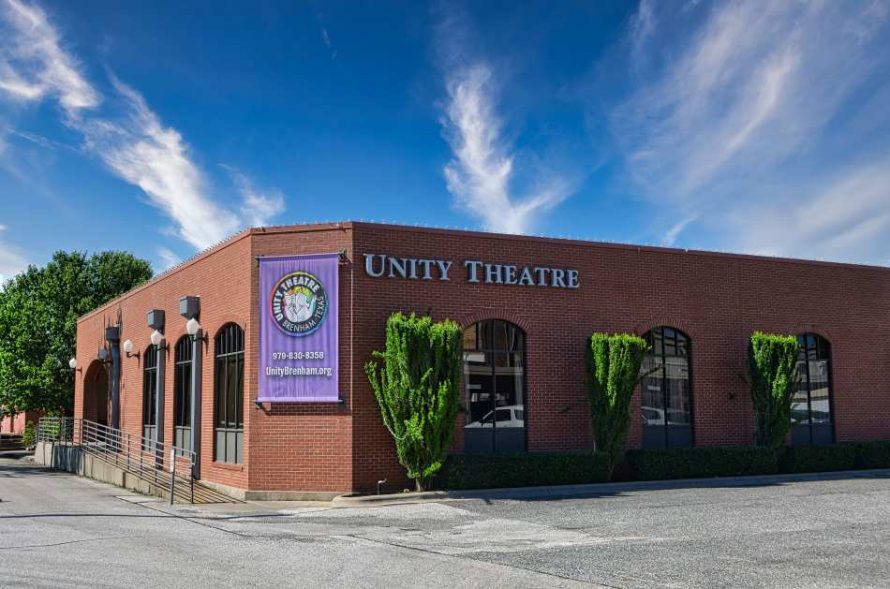 In addition to the historic Simon Theater, Brenham also has something most small Texas towns do not and that is a professional theater offering live plays and musicals. The Unity Theater is located in the downtown area and brings in actors, directors and others from around the country to produce plays on a main stage theater which seats 125 and also a studio theater which seats around 25. Both of the areas are up close to the audience which offers a unique and intimate theater experience.
Fire Museum
The fire Museum in Brenham is a fascinating look at firefighting and Brenham history. Along with displays of equipment and story boards telling the history of Brenham, the museum also has several historic fire vehicles, including a 1923 LaFrance type 38, one of 34 built and one of only three that are still in existence.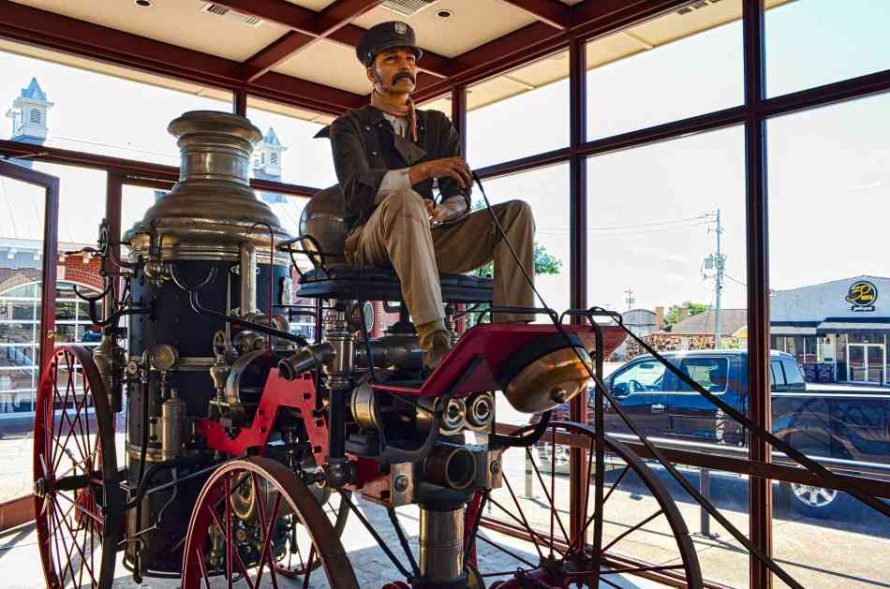 Adjacent to the Museum building, housed in its own steel and glass enclosure is an 1879 Silsby, horse drawn Steam Engine. There are also a 1950 LaFrance Invader Fire Truck and a Wall of Honor dedicated to the men and women who have served the Brenham Fire Department over the years.
Flying Horses Carousel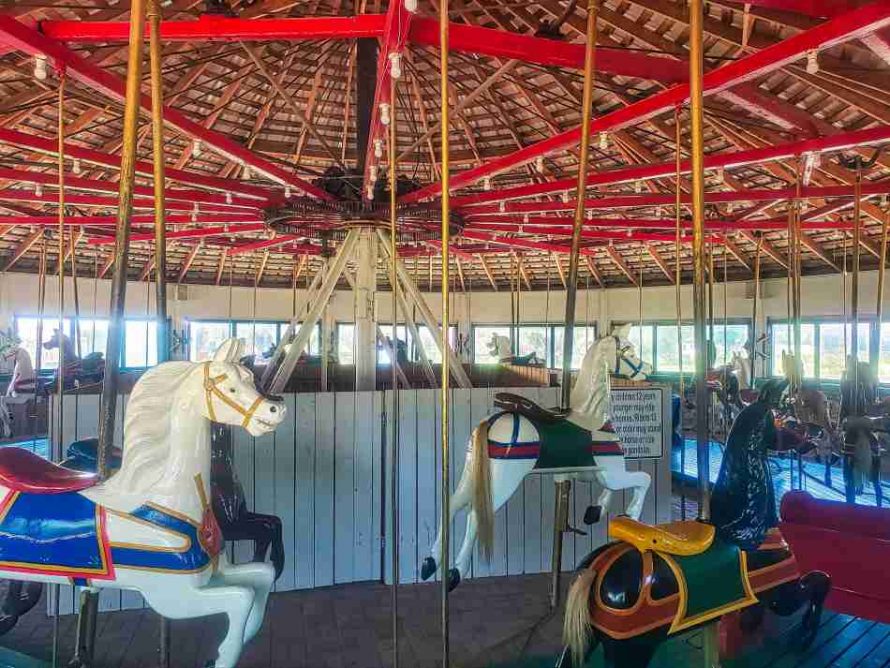 Located at Fireman's Park in Brenham, sits one of five classic wood Carousels that exists in Texas and one of the few remaining Carousels consisting of Charles W. Dare wooden horses. Originating in the early 1900's, the Flying Horses Carousel was discovered in a field in 1930 and purchased by the Washington County Fair Association, meticulously restored and is now open for rides from March thru October every year much to the enjoyment of children as well as parents and grandparents who remember the Carousel from when they were young. Riders under the age of 12 can ride the horses while riders 12 and older can stand by the horses or ride on the gondolas and relive the joy of a true treasure from years gone by.
Blue Bell Ice Cream
Blue Bell, the best Ice Cream in the country, started out as a small country creamery in 1907 when local businessmen decided to make butter from excess cream provided by local producers. A few years later they began producing Ice Cream and in 1930 the company changed its name to Blue Bell Creameries after the Texas bluebell flower. Any Texan is familiar with Blue Bell Ice Cream and until 1980 Texas was the only place you could get it. Since that time people around the country have been able to enjoy what Texans have always known, it's just plain good. Today you can visit the "little creamery in Texas" and watch the process from the observation deck as well as visit the Country Store and Ice Cream Parlor to sample The Best Ice Cream in the Country.
History Walks
One of the best ways to explore a town or city is by hitting the street on foot. I love to walk around and explore new areas but it is also great to have a guide that knows the town and can take you to places you might not discover on your own. Brenham offers walking tours of the downtown area and I had the opportunity to have Barry Brass, local historian and a great guide show me around. Besides showing me the Simon theater and telling me the history, Barry also took me around town pointing out various places and giving me the story behind them. You can schedule a walking tour by calling the Visitors Center a couple of weeks in advance and I can tell you it is definitely worth it.
Toubin Park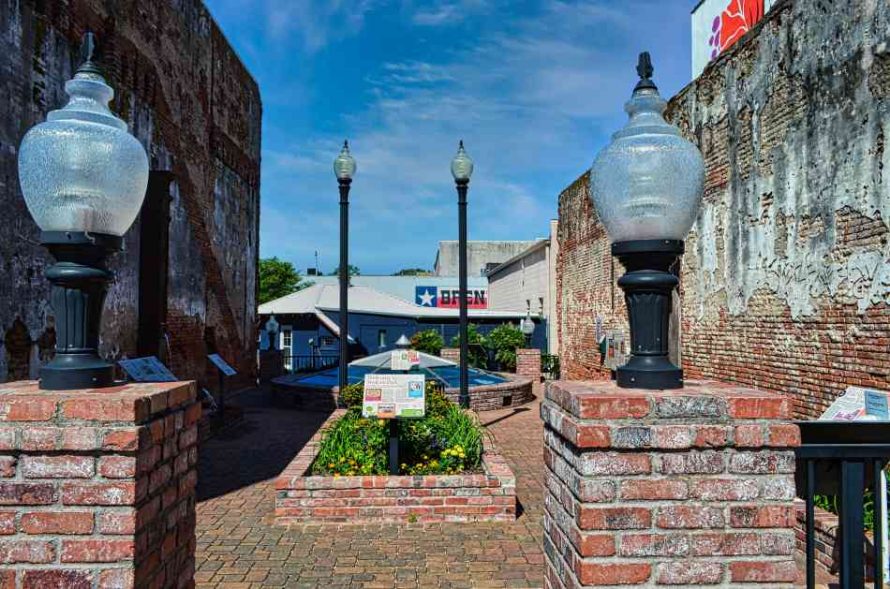 One of the places you will see on the walking tour is a small park downtown, Toubin Park, that tells the story of the towns water cisterns, built to help fight fires and the wild history that led to the construction of them. The small park has story boards that tell the history of Brenham and you can peer into one of the large cisterns built around 1880 and discover how and why they were used.
Brazos Valley Brewing Company
If you like discovering new craft beers when you travel, then spending a little time at the Brazos Valley Brewing Company needs to be on your list. This family owned craft brewery is located only a few blocks from the downtown area and they have some really good beer. There is a tap room with indoor and outdoor seating and they have live music on the weekends as well as something going on every night they are open. Stop by and you won't be disappointed.
Brown Water Cigar Bar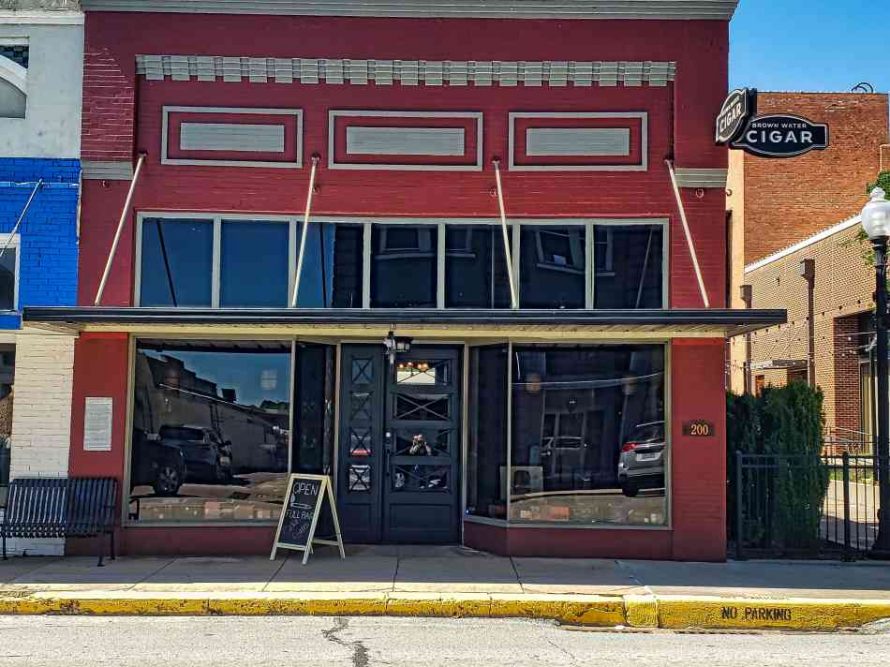 I love a good cigar and whiskey and wherever I travel to I look for a good local cigar bar. Brenham did not disappoint and I found the Brown Water Cigar Bar in the historic downtown area. This is a good sized cigar bar with a nice walk in humidor, great selection of cigars, a full bar and big leather chairs to relax in. There is a small outside area and a really good air purification system so there isn't a lot of smoke lingering inside. They have a wide selection of Whiskeys, Single malts, Wine and Beer and it is the perfect place to relax, have a cigar, a nice drink and meet people.
Although Brenham is the largest town in Washington County, there are other nearby towns that offer great things to see and do as well.
Washington on the Brazos Texas

Washington Texas, also known as Washington on the Brazos, is located 19 miles from Brenham. Founded in 1833, by one of the "old 300" settlers, this once bustling community was the first capitol of the Republic of Texas.
On March 2nd 1836, 59 Texians gathered at Washington on the Brazos to draft the Declaration of Independence and form a new country free from Mexico. Today, Washington on the Brazos State Park is the site of the Star of the Republic Museum which showcases the history of the Republic of Texas. Also located at the park is a replica of Independence Hall where the declaration of Independence was signed and Barrington Plantation, the original home of Dr Anson Jones, the last President of the Republic of Texas and a living history farm.
Independence Texas

Independence was originally named Coles Settlement in 1824 when it was started by a land grant from Mexico to Judge John Prince Coles, one of Stephen F Austin's original 300 settlers. In 1836 the name was changed to Independence after Texas declared independence from Mexico. Independence is one of those great little country towns that most people drive through and never stop to explore all the history. For instance, in 1839 a Baptist Church was established that is still active today. Sam Houston, the first President of the Republic of Texas, attended church there. Located adjacent to the church is the Texas Baptist Historical Museum.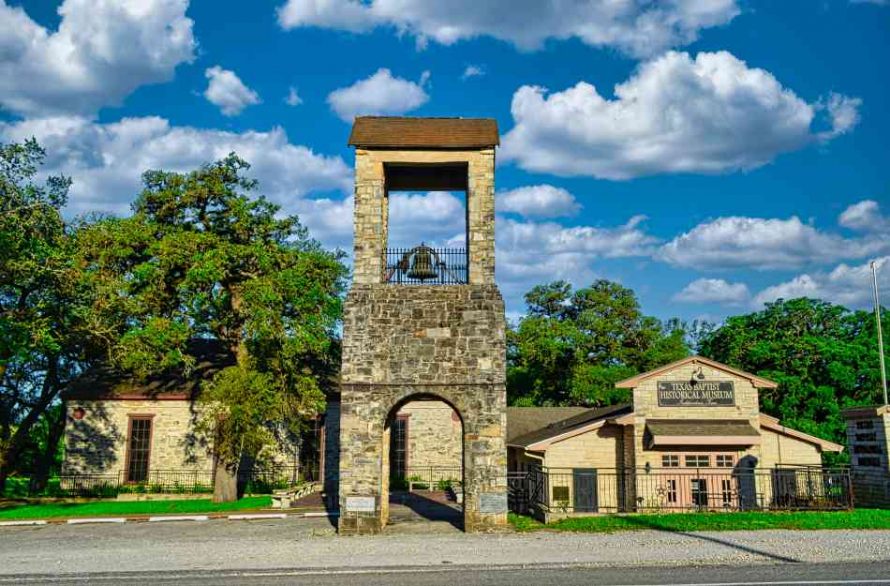 Sam Houston lived in Independence for a while and after his death in 1863, his widow lived in a large house that is still standing on FM 390 across from the old school. Sam Houston's wife and mother-in-law are buried in a small cemetery across the street from the Baptist Church.
One of the reasons that Houston lived in Independence was that Baylor University was founded there and he thought his children could get a good education. From 1845 till the University relocated to Waco in 1886, Baylor called Independence home. Several of the University presidents were also pastors in the Baptist Church.

All that remains today are some crumbling structures and a park telling the story of early Baylor Univeristy. Drive around the small town of Independence and you will see old homesteads of early settlers as well as markers denoting other historic things that occurred there. While in Independence check out the Antique Rose Emporium, an 8 acre retail garden showcasing antique roses, native plants and wildflowers.
Chappell Hill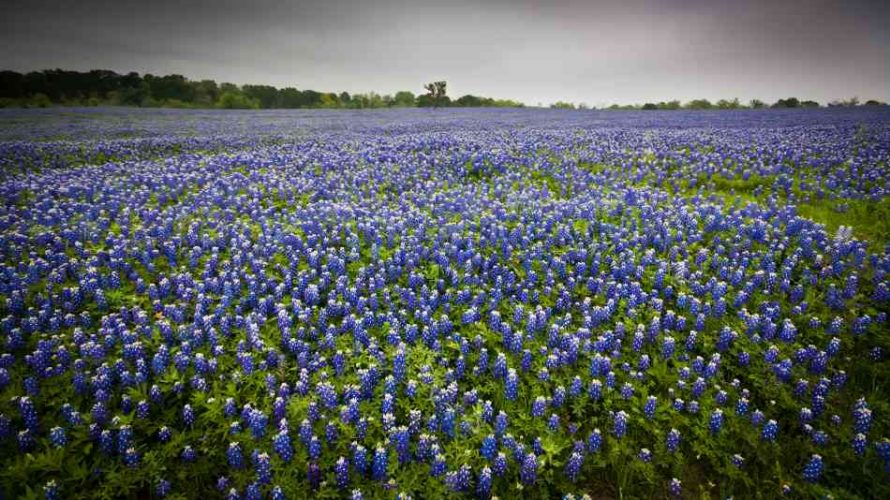 About 10 miles East of Brenham just off US 290 lies the town of Chappell Hill. Chappell Hill was founded in 1847 and this small town was once home to sawmills, a railroad line, 2 Universities and several prominent families. A yellow fever epidemic in 1867 decimated the population and the town really never regained its prominence. Today the small downtown area is designated as a National Register Historic District. The bluebonnet is the official Texas State Flower and Chappell Hill is on the Texas Bluebonnet Trail. In fact, The Official Bluebonnet Festival of Texas is held in Chappell Hill in April each year. There is a historic Masonic cemetery in town with the graves of Davy Crockett and William B. Travis family members, a lavender farm and several unique shops in the downtown area you can explore.
Burton Texas
Burton is only a few miles west of Brenham but unless you are paying close attention to the exit sign you will more than likely speed right past this little town. Known for cotton farming this little town prospered during the 1800's and is home to the Texas Cotton Gin Museum. It is home to the 1914 Burton Farmers Gin, the oldest operating cotton gin in America, which separates the cotton fiber from the seeds so it can be processed into cotton goods. There is also a winery in town, an alpaca ranch and the Burton Heritage Society which maintains the old railroad depot.
Where to Eat in Brenham
Brenham is full of great places to eat both on the Highway and in the town itself. Not to mention some other great places to eat in Washington County. A couple of the places I tried and can highly recommend have great food and are budget friendly as well.
Must Be Heaven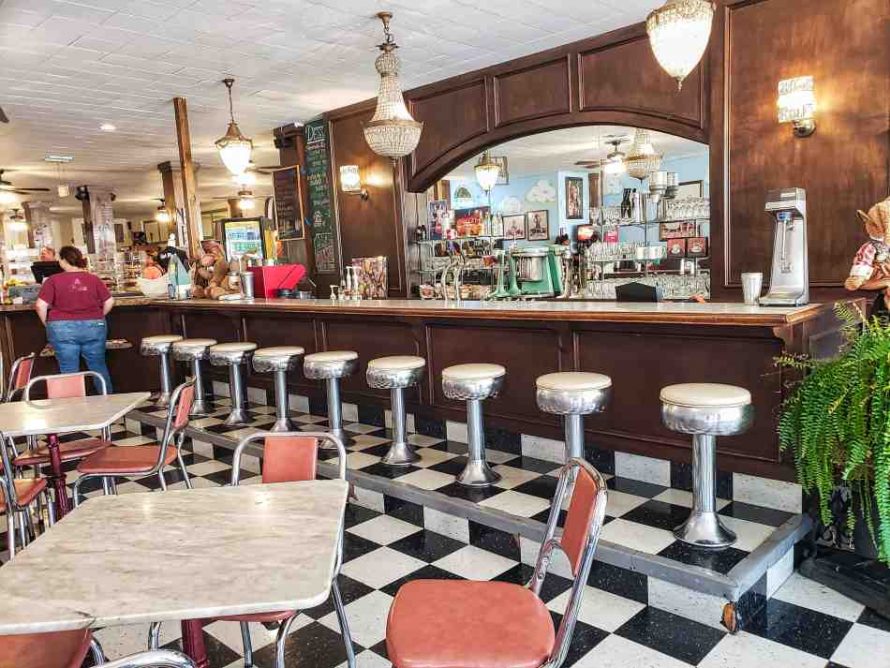 Located in downtown Brenham is a sandwich shop and ice cream parlor named Must Be Heaven. Now I have to tell you this place is always busy around lunch time and for good reason. Think of and old time Deli and Ice Cream Parlor and you get the idea. Great sandwiches, desserts and of course what else in Brenham but blue Bell Ice Cream. From the Monte Cristo and French Dip to the Cheesecake, Brownies and Pies, everything is good. Take my word for it.
Dairy Bar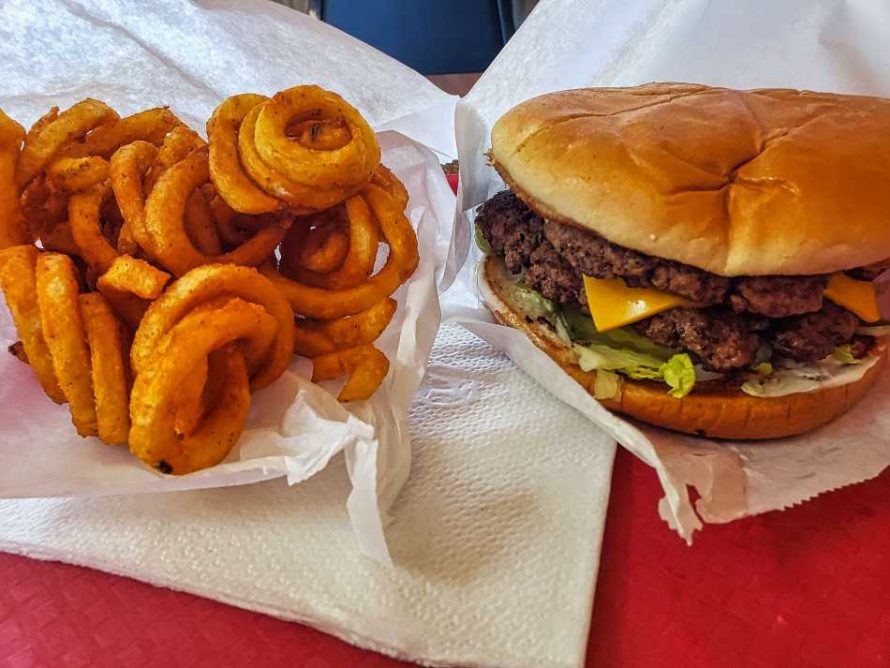 I love a good hamburger and when I travel, I like to find a good local hamburger joint. Not fancy but just plain old good. The Dairy Bar in Brenham is just off Hwy 290 and is always crowded. The day I went there must have been eight or ten cars lined up so I went inside and there were four people ahead of me. This is a fairly small place with only a few tables inside and I saw two people working but the hamburgers and fries were delicious and huge. I couldn't finish mine. If you like a good old fashioned hamburger you have to try this place. Don't take my word for it, just check out their reviews on yelp or google.
Canion Kountry Bakery and Restaurant
Open for breakfast and lunch, Canion Kountry Bakery and Restaurant is another small, locally owned place that sits just off highway 290 and serves up what some people call comfort food but I call just plain good cooking. Made from scratch biscuits, pastries, pies and sweets. Country breakfasts and lunch item like Chicken Fried Steak, Beef Stew, Fried Fish, Homemade Soups and more make this place one you will enjoy.
Brenham Texas Hotels
You have a lot of options when it comes to Hotels in Brenham but I can give you first hand experience from only one.
Ant Street Inn
The Ant Street Inn is a 15 room boutique Hotel/Bed and Breakfast located in a historic building dating from 1899 in downtown Brenham. This place is fantastic. All the modern amenities surrounded by fabulous antique furniture and fixtures. Find the best deal, compare prices, and read what other travelers have to say at Tripadvisor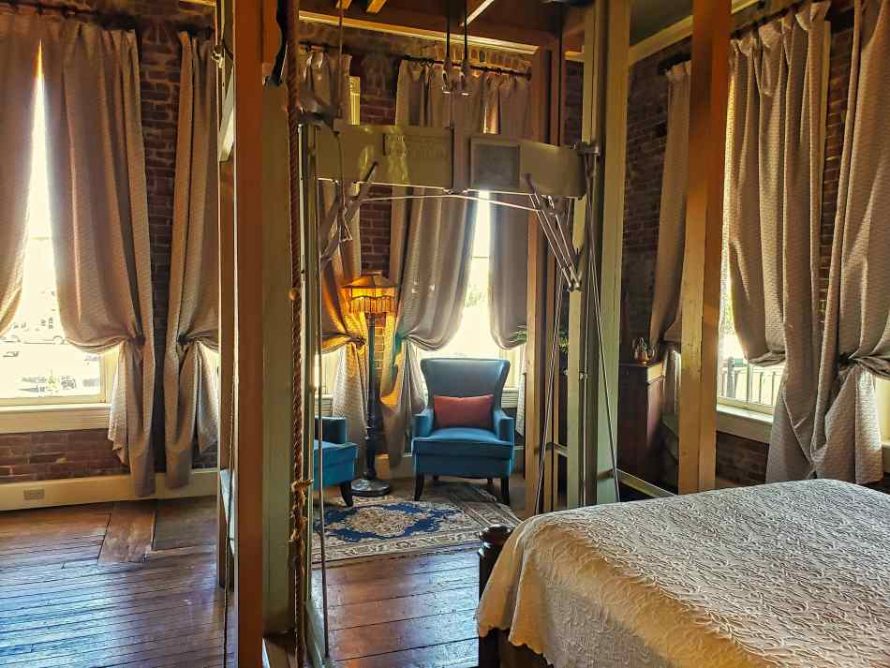 Each of the 15 rooms is decorated in a theme from New Orleans, Galveston and more with furnishing from those places. The building used to house several stores and the room I stayed in, one the second floor, was above a butcher shop so I had an old elevator in my room that was used to bring meat down to the bottom floor.
Each room is unique but that is not the only thing that sets this hotel apart. There are several old oil on canvas Victorian nudes decorating the walls with many in the restrooms, making the hotel restrooms themselves a tourist attraction of sorts.
The hotel also has a ballroom and full restaurant downstairs which serves up free breakfast for guests as well as being open for lunch and dinner. The back covered veranda on the second floor makes a great place to sit and relax in the evenings. I really enjoyed my stay there and would highly recommend it to anyone.
Brenham and Washington County Texas make for a great getaway. Whether you are a couple looking for a nice weekend, a family looking for things to do or a history buff like me, you can find something that will pique your interest and have a good time. Brenham is only a short drive from Houston on US Highway 290 and makes for an easy trip from Dallas, Austin or San Antonio.
(Visited 866 times, 1 visits today)