I visited Bryan Texas as a guest of Destination Bryan. Some of the links in this article may contain affiliate links.
The Milton Parker Home Bed and Breakfast is a historic home in Bryan Texas built in 1885. Milton Parker, a wealthy Brazos Valley landowner active in commerce, banking and real estate along with his wife Molly, built the house as their "town" house.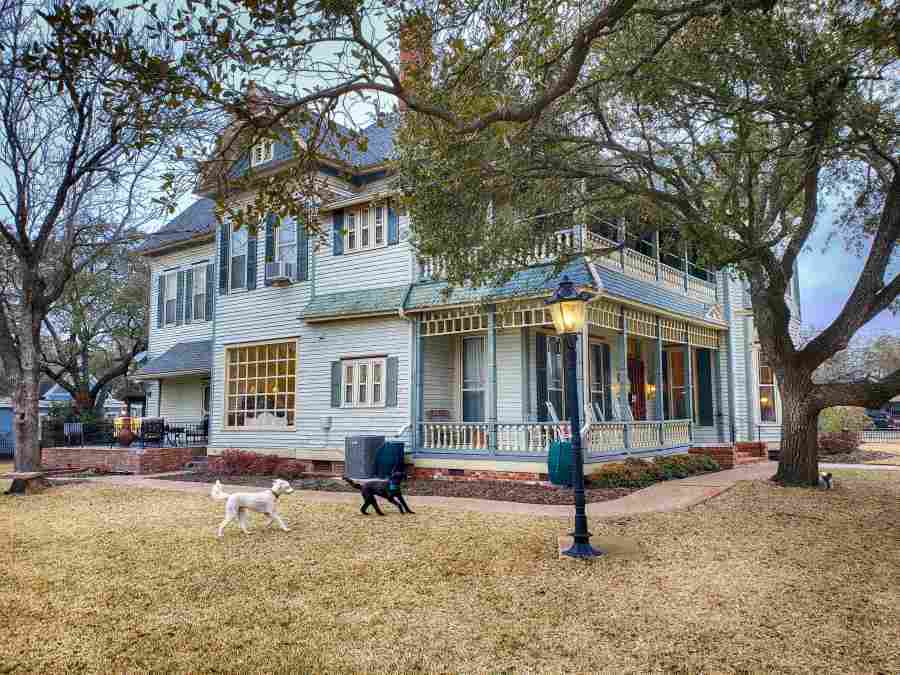 Molly Parker deigned the home, hiring German carpenters from Dallas to build the 5,000 square foot home for their family of eight children.
Some people only stay in an all inclusive resort when traveling. Others prefer the large hotel chains, while still others prefer home rentals, camping, luxury or budget accommodations. I have stayed in all of them.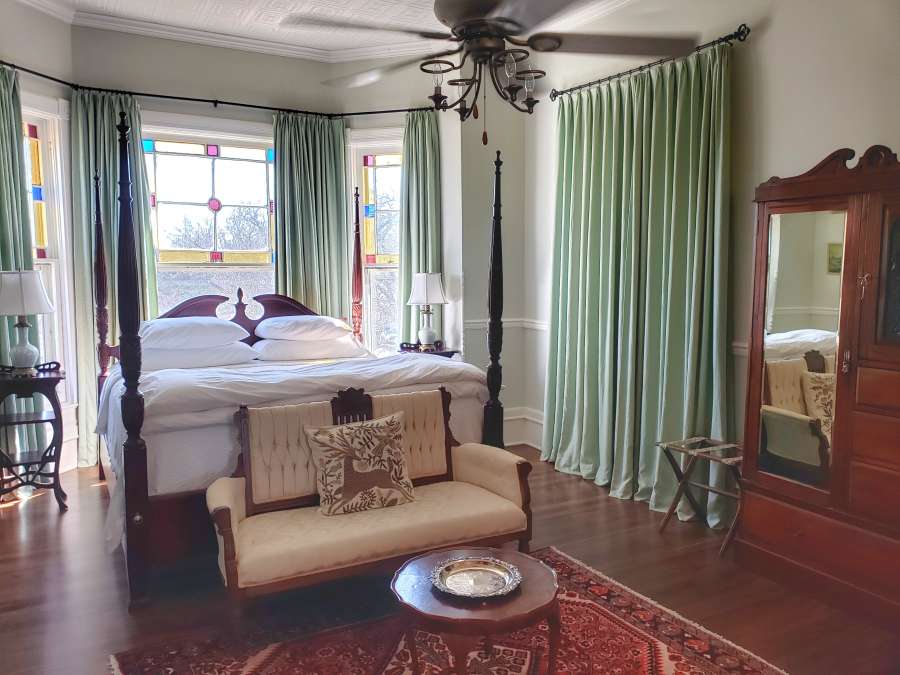 From a homestay in Nepal to condo rentals in Manila, boutique hotels in Florida and luxury resorts in Mexico. I personally prefer historic hotels, or smaller boutique hotels, B&B's or condo rentals to the major hotel chains. I just find the big chain hotels kind of sterile and boring.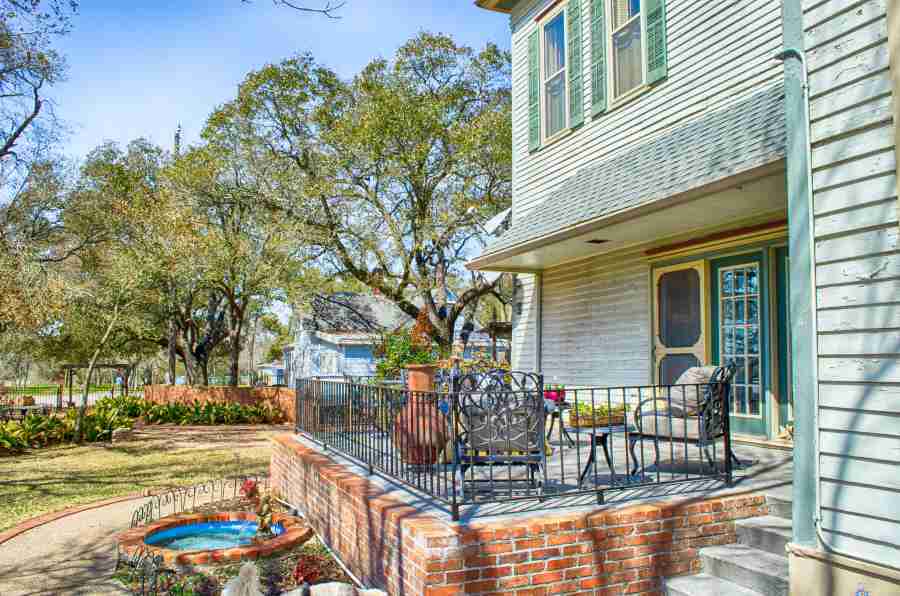 This home was unique for its time with each bedroom having a closet. In those times most bedrooms utilized wardrobe cabinets instead of "wasting space" for a closet since they were taxed on each of the rooms in the house and the closet counted as a room.
Molly had the home designed with two parlors, a large dining room and five large bedrooms. The home is also noted for having the first indoor bathroom in Bryan Texas. In 1987 the home was placed on the National Register of Historic Places.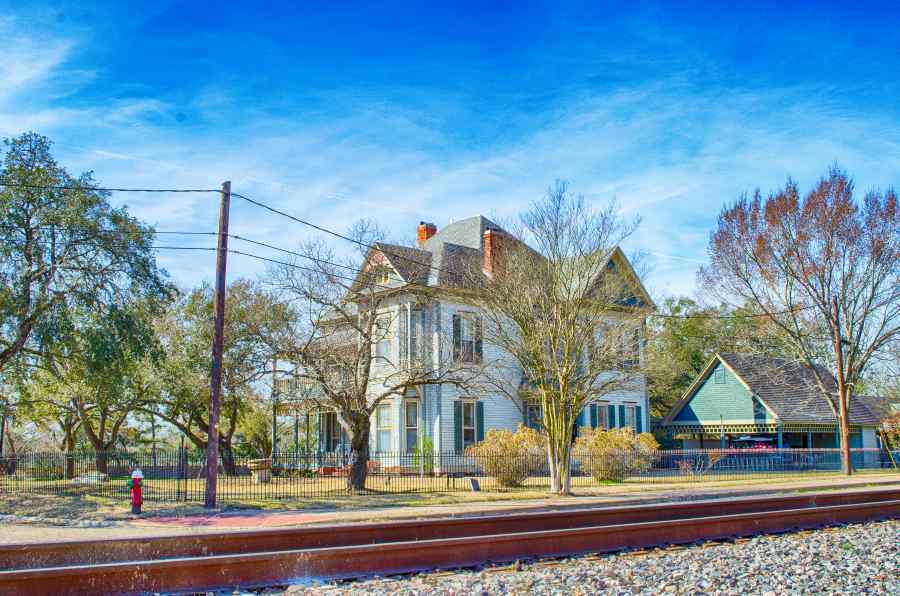 The home was built next to the railroad tracks so Molly and her friends could hail the train and go to Houston for shopping instead of having to travel to the train depot in Bryan, only a short distance away, to board the train. Quite a convenience for the time having door to door train service.
The home stayed in the Parker family until 1992 during which the home served as a boarding house during the Great Depression, a social club where affluent young men and women met to socialize, supervised of course, and as a family home. In 1992 the home was donated to Texas A&M University where it became a fraternity house until being bought in 1999 by Van Walker.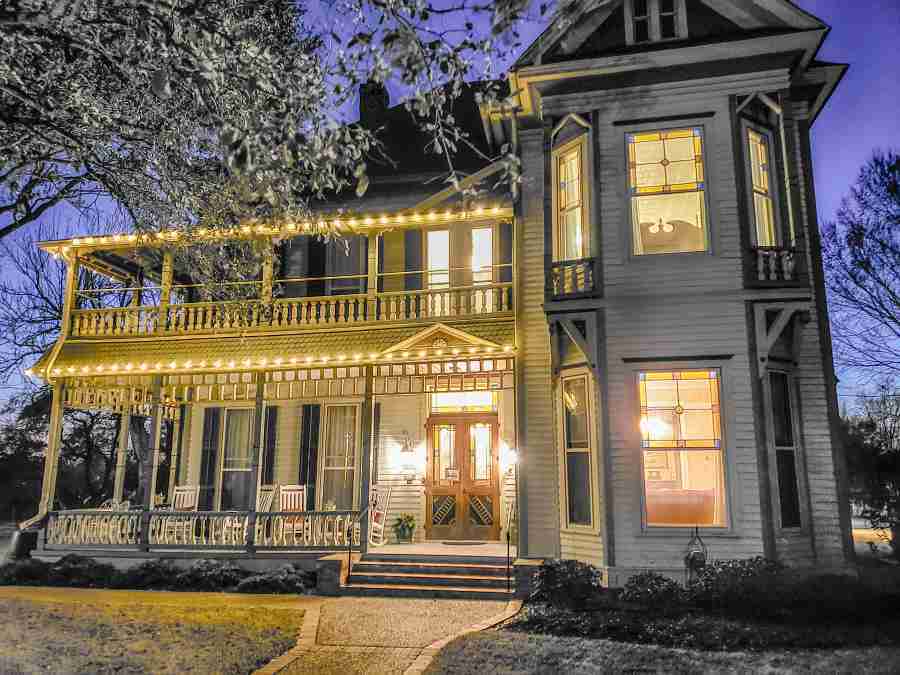 Walker renovated the home, restoring it to its historic prominence, and it became an event center and Bed and Breakfast. During the time Walker purchase several Parker original antiques to furnish the home
Situated on 4 acres just five blocks from historic downtown Bryan the current innkeepers of the Milton Parker Home, Denise and Bob Barbier, provide a welcoming and relaxing place to retreat from everything and enjoy a comfortable country stay while still near everything. Both Denise and Bob are Texas Aggies and after having spent 20 years living in Louisville Kentucky made their way back to the Texas A&M vicinity.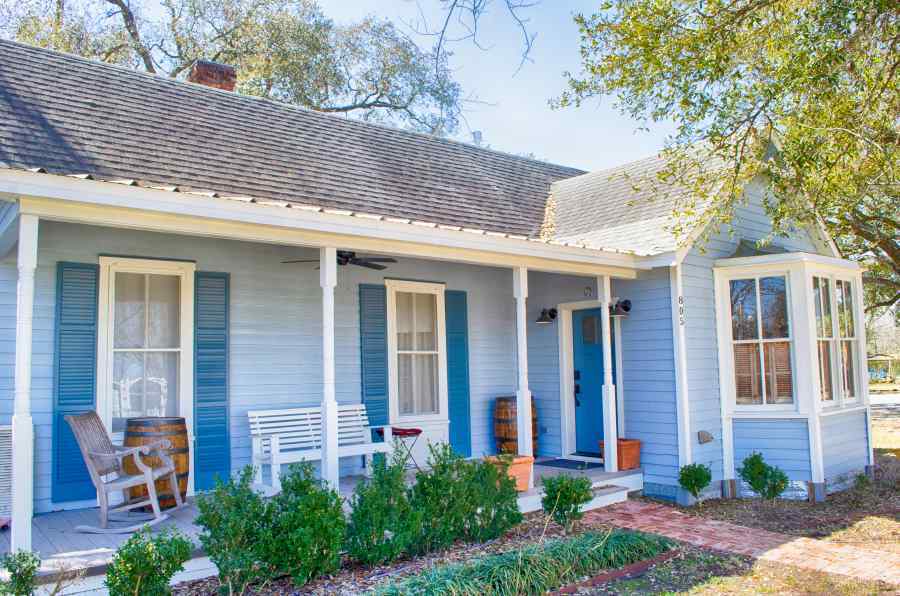 There is also a cottage adjacent to the main house available for guests. The one story cottage built at the same time as the main house was actually used as the kitchen. In those days, kitchens were separated from the main house for a couple of reasons. First if there was a fire you didn't want it to consume the main house, second it kept the heat of cooking and the smells from the main house. If you have ever been in Texas during the summer then you know that you don't need the added heat from cooking, especially since there was no air conditioning.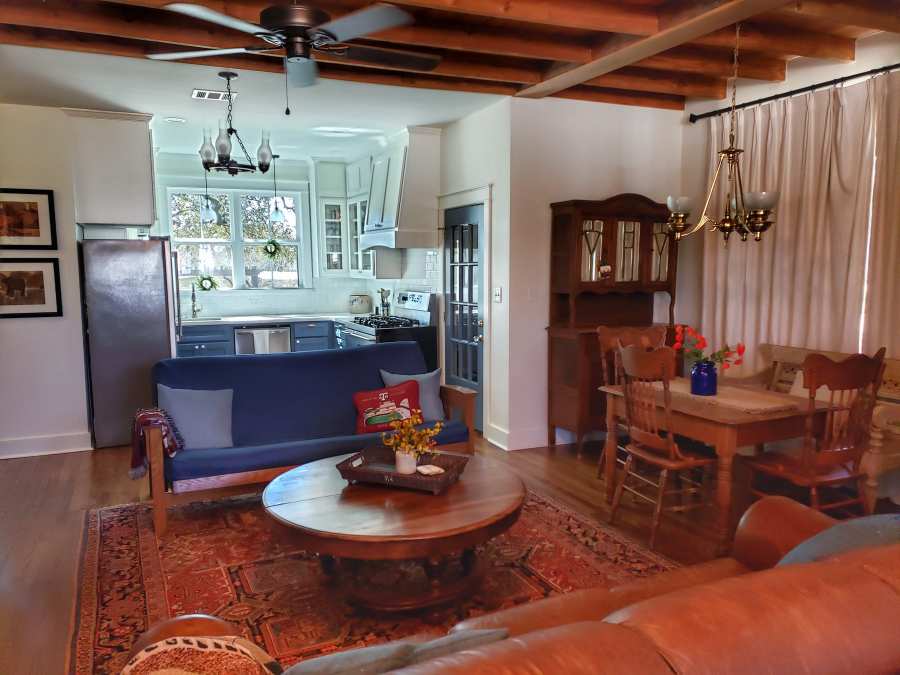 The cottage has been completely transformed into a 1400 square foot guest quarters with 4 bedrooms, 2 full bathrooms with walk in showers, and an open living, dining room, kitchen area. The kitchen has all the amenities such as range, dishwasher, microwave and full size refrigerator. You even have a private covered porch to sit and enjoy your coffee or evening bourbon while watching the trains pass.
As I said earlier, I prefer smaller hotels, B&B's, historic hotels and such when traveling. One reason is I think you get a much more personal experience and the service is usually a lot better. Staying at the Milton Parker Bed and Breakfast is no exception. It is a true Texas Bed and Breakfast and Denise and Bob are fantastic hosts that go out of their way to make you feel welcome and ensure your stay is perfect. Running a Bed and Breakfast and acting as hosts is a tough job but thankfully they have some help.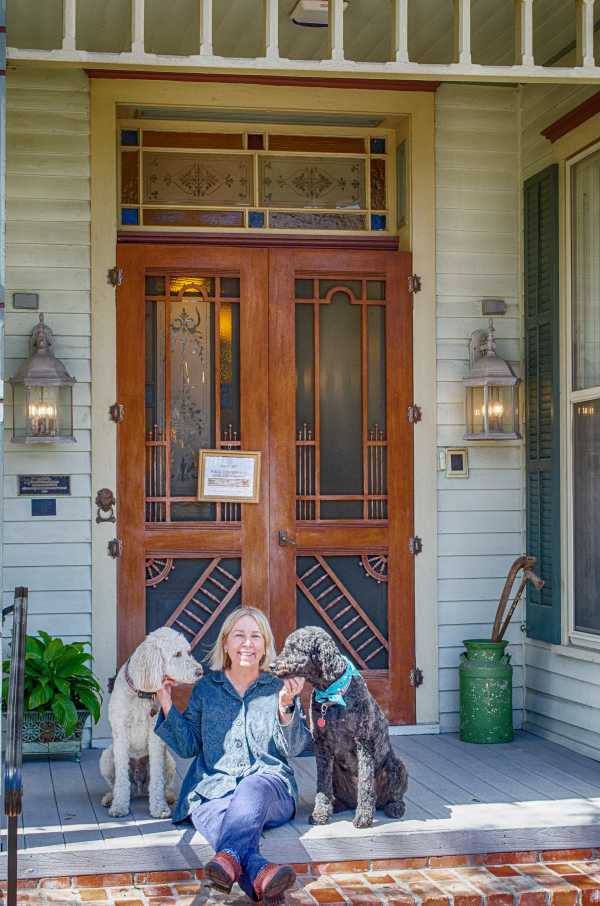 Pappy and Booker are eager to please and when I pulled up in front of the house for the first time, both came running, full speed, from behind the house to greet me. I should say that Pappy and Booker are Labradoodles and serve as unofficial greeters. Their full names are Pappy van Winkle and Booker Noe, an homage to Denise and Bob's favorite bourbons. They are both very friendly and spend most of their time either running around and playing in the huge yard or just hanging out.
From the moment I arrived I felt like a welcome guest in someone's home. Denise took me around and showed me the home, told me I was welcome to hang out in the parlor and watch TV or grab a drink out of the refrigerator. The porch is a great place to just unwind in the evening or you can sit outside by the fire pit. If you think the trains might keep you awake at night, don't worry they have complimentary ear plugs.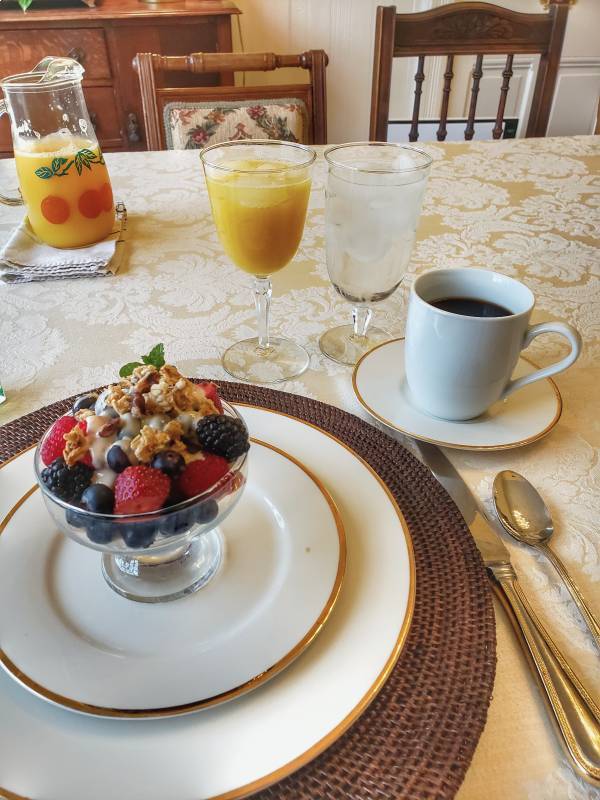 What would a Bed and Breakfast be without the breakfast? All I can say is that it is good and plentiful. Fresh brewed coffee was ready for me when I walked into the dining room and then I started off with fresh berries and crème.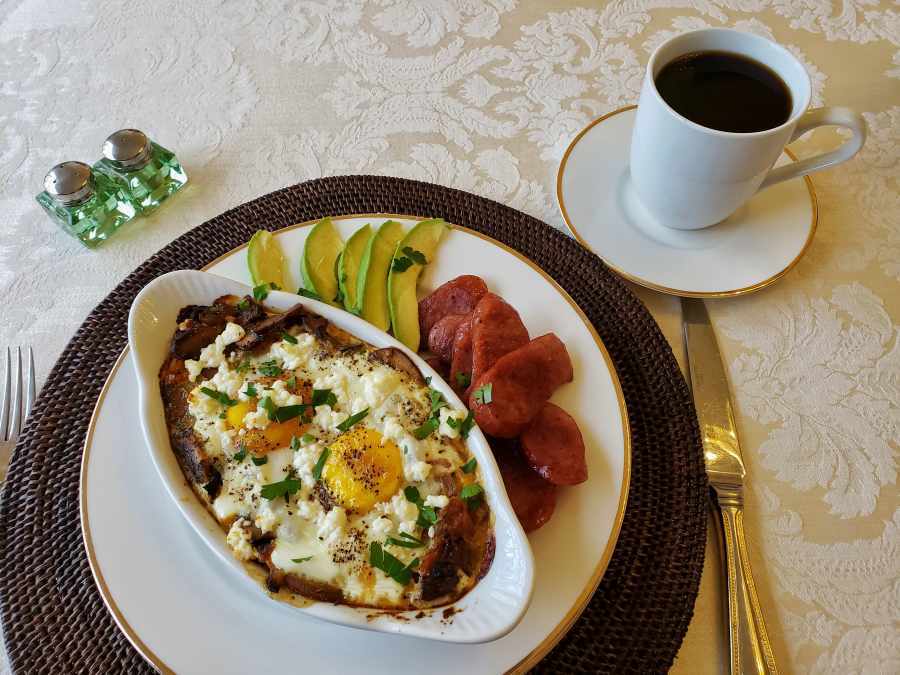 Next was fresh out of the oven, a polenta dish topped with a couple of eggs and then there was also a dessert. A lot of places might serve some croissants and cereal or something simple. Not here, the food was excellent.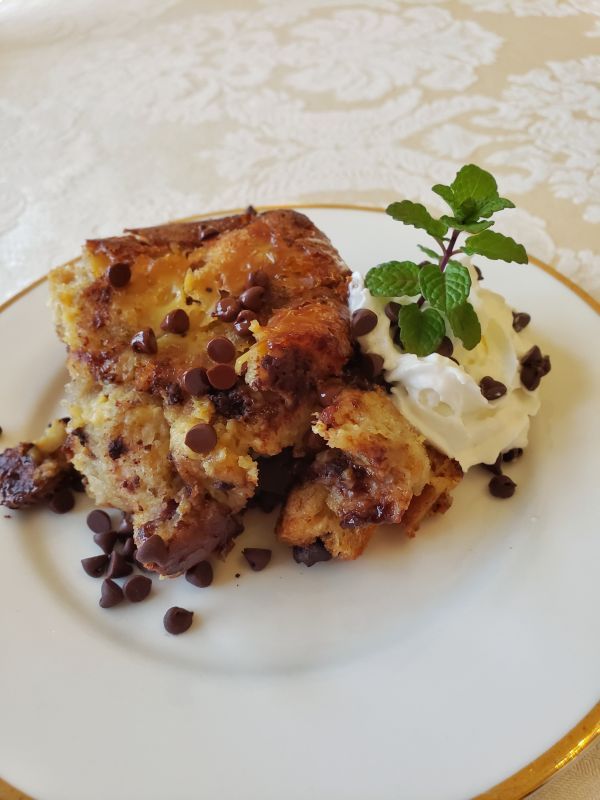 I thoroughly enjoyed my stay at The Milton Parker Bed and Breakfast and can honestly recommend it as a great place to stay if you are ever in the Bryan/College Station area. Whether you are headed to a Texas A&M football game, spending a few days on a weekend trip, traveling through the area headed somewhere else or just looking to getaway and visit Bryan Texas, this place needs to be on your list of places to stay.
When you go, tell Denise, Bob, Pappy and Booker I said hi.
(Visited 952 times, 1 visits today)