The following is a guest post by Joeann Fossland. Check out her bio at the end.
When we called my savvy 8 year old granddaughter and told her we were in Las Vegas, New Mexico…she said, "No, Grandma, Las Vegas is in California!" Her directional instincts were right for the better known Las Vegas….But, the original Las Vegas is located in northeast of New Mexico, 65 miles due east of Santa Fe on Interstate 25, and was on the Santa Fe Trail and the early Route 66.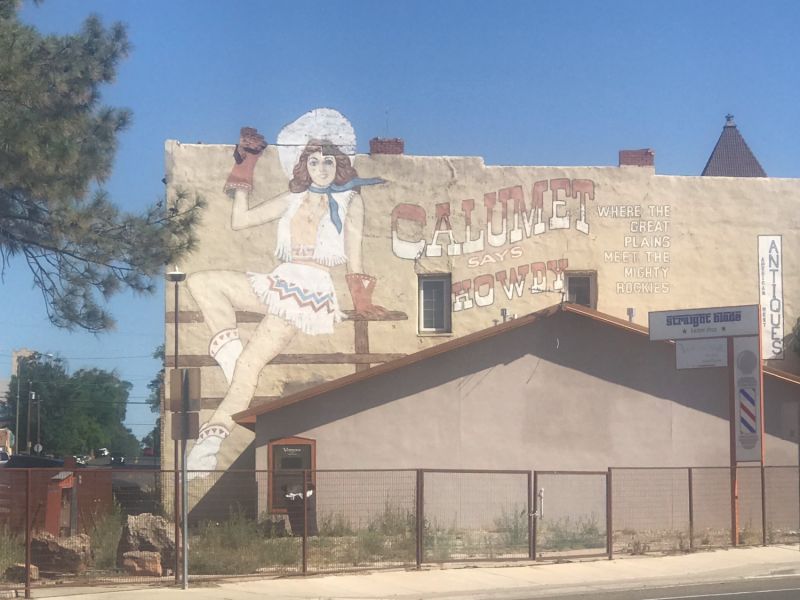 The History
Founded in 1835, when a group of settlers received a land grant from the Mexican government, Las Vegas was built in the traditional Spanish Colonial style with a central plaza was surrounded by one story adobe buildings which could serve as fortifications in case of attack. Las Vegas prospered as a stop on the Santa Fe Trail. During the Mexican-American War in 1846, Stephen W. Kearny delivered an address at the Plaza of Las Vegas claiming New Mexico for the United States.
By the 1870's, Las Vegas was the richest and biggest city in the New Mexico territory…bigger than Albuquerque or Santa Fe. The railroad arrived on July 4, 1879, to the delight of Las Vegas's merchants, professionals, desperados, and dance-hall girls.
The rowdy history of these times caused historian, Ralph E. Twitchell to say," Without exception, there was no town which harbored a more disreputable gang of desperadoes and outlaws than did Las Vegas."
For the next 20 years, the likes of Billy The Kid, Jesse James, Doc Holliday and the Dodge City Gang kept things lively.
By 1898, things began to settle down. Las Vegas provided 21 Rough Riders to Teddy Roosevelt, most of whom were at his side during the famed charge up San Juan Hill. In 1899, the first Rough Riders reunion–attended by the soon-to-be-president himself was held at the new Harvey House Castenada Hotel.
Turn-of-the-century Las Vegas featured modern amenities, including an electric street railway, the "Duncan Opera House", a Carnegie library, the Castenada and Plaza hotels, and the New Mexico Normal School (now NMHU).
Around 1913-1915, many silent Western films were made in and around Las Vegas, including some starring Tom Mix. The 1969 movie Easy Rider used Las Vegas as the town where the two bikers ride behind a parade, are arrested for "parading without a permit," and meet Jack Nicholson's character in jail. Close to 100 movie and TV shows over the years have used the Las Vegas backdrop.
The decline of the railroad began in the 1950's and since then, the population of Las Vegas has held steady at around 14,000. Many building sat vacant and in disrepair. Renovation is now happening to return many to their former glory. Steeped in history, you'll find plenty to see and do.
Where to Stay
Las Vegas is a bargain destination with many national hotel chains offering budget prices from around $50 a night. The Plaza Hotel on Old Town Plaza was called "The Belle of the Southwest" when it was built in 1882. I mean, I guess you could stay somewhere else, but why would you? Lovingly restored, it is on the National Register of Historic Places and even has a ghost! Also a bargain at $69-$149 per night.
As you enter the lobby, you'll feel like you've stepped back in time about 100 years. Care has been taken with the remodeling to keep it true to past. There are 67 Victorian style rooms are named for dignitaries or movie stars who stayed here. Our room had a 14' high ceiling and was spacious with a large leather couch offering a comfortable sitting area to hang out and perhaps choose a book from the full bookshelf. Bookshelves filled with books were scattered through the hotel's halls as well. There is a good strong, free wi-fi connection and flat screen TVs with cable, but, perhaps, unplugging and really absorbing this step back in time might nourish you or give you a chance to really be with your traveling companions.
Off of the lobby, a Victorian era dining room, The Range Cafe, is decorated with Navajo weavings and New Mexico Santos carvings. New Mexican style, locally sourced food is available all day. As you eat, the nine foot tall windows give face the Plaza Park and Old Town so you can drink in the tastes and sites of the Land of Enchantment.
Across the lobby, unwind at Byron T.'s Saloon, an authentic 1800s old western-style saloon, where you can eat drink in or out on the patio.
Try the New Mexico crafted beer, a sangria garnished with fresh fruit and order from The Range Cafe.
The Ghost
Now, I told you there was a ghost….the Saloon's namesake, Byron T. Mills, was the hotel's former owner and town mayor. Although he passed away at the Elks Lodge in 1947, it is believed that his spirit lingers in Room 310 of his hotel. Reports say that behind the desk is kept a photograph of the ghost in his room. Staff members say the ghost has been known to open and close drawers or sit on the beds of female guests. Witnesses also have detected the smell of his cigar smoke. We weren't able to connect with him on our visit, but there is a lot of documentation of his friendliness to single women.
The Plaza Restoration
The Plaza Hotel is still a work in progress. In 2014 Allan Affeldt (who with his team transformed another Harvey Hotel, the legendary La Posada Hotel in Winslow, Arizona) bought The Plaza Hotel, as well as the Ilfeld Building next door and the Castanenda Hotel by the railroad tracks. Affeldt has joined The Plaza and The Ilfeld buildings, expanding the number of rooms and adding a fine ballroom for events. He has invested $1 million in improvements, bringing historic furniture from La Fonda in Santa Fe doubling the size of the bar, replacing the beds and linens, and rebuilding the front desk, kitchen and dining room. His intention is "to create a treasure house of New Mexico art and history."
230 Plaza Street (505) 425-3591
Coming Soon
A 50,000 square foot mission revival style railroad hotel, The Castenada Hotel, was built in 1898. The railroad tracks of the Atchison Topeka & Santa Fe Railroad ran directly in front of this luxury hotel. Considered a jewel in the famous Harvey House chain it has sat vacant and abandoned since 1948. With his recent purchase, Allan Affeldt has undertaken major renovations and the re-opening is slated for late 2019. These days, chain link fences surround the construction zone. Tours are available weekly. I can hardly wait to experience the magic that Affeldt has created in the restorations of La Posada and The Plaza.
541 Railroad Ave. (505) 425-902
Where to Eat
Let's start with breakfast…
Charlie's Spic and Span Bakery and Cafe
Oh my goodness…I have NEVER seen cinnamon rolls this size! In fact, all of the pastries: the bears claws, apple fritters and other bakery delights here are super-sized. The full breakfast menu has southwest options and lots of green chili, rounding out the ways you can start your day. Charlie's lunch and dinner menus include burritos, stuffed sopapillas, enchiladas, and more. And then feed your sweet tooth with a desert from the bakery. Affordably priced with the fajitas as only item on the menu over $10.
713 Douglas Ave 505-426-1921
The Range Cafe in The Plaza Hotel
You can get breakfast, lunch or dinner here. We lunched on the 1/2 pound Original Range Burger with ham, chili and cheese with fries at $12.99. Comfort food with a New Mexican flavor, from mild to hot.
230 Plaza Street (505) 425-3591
Dick's Pub and Restaurant
Originally a liquor store in 1940, today, Dick's serves contemporary American cuisine (think burgers and pasta) with an emphasis on Northern New Mexico classics, using locally sourced ingredients and serving hand crafted cocktails.
705 Douglas Ave 505.425.8261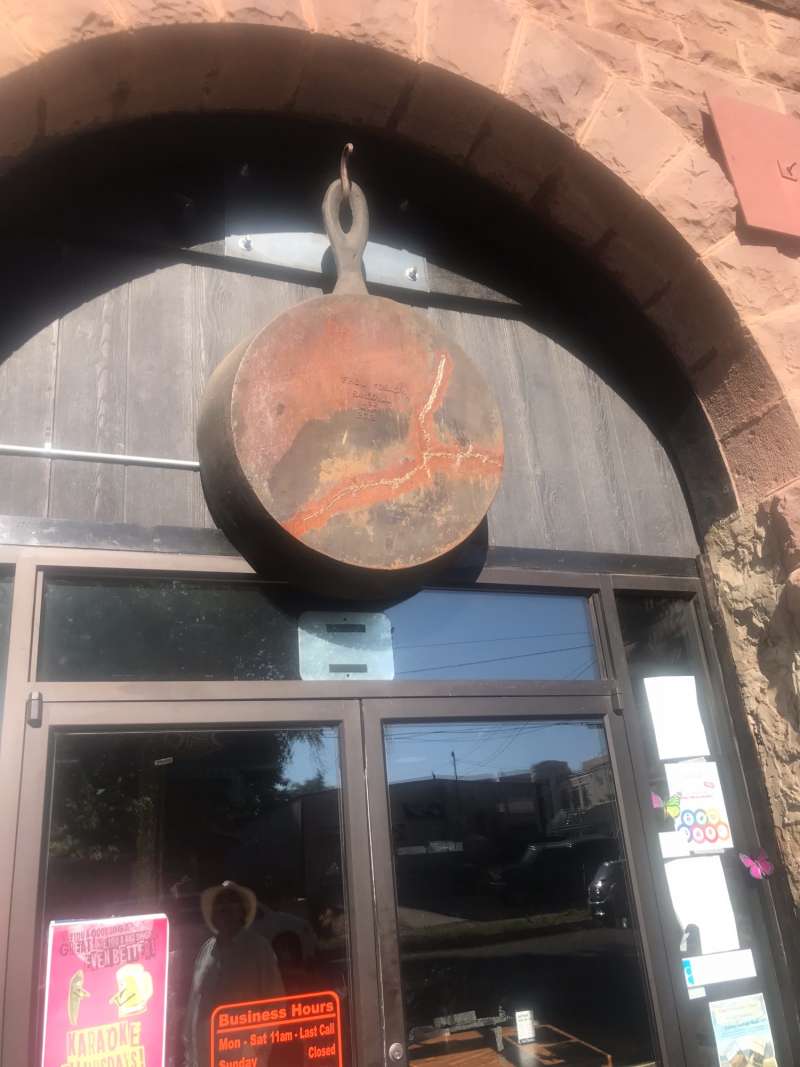 The Skillet
A relative newcomer in a remodeled building, the son-in-law of afore-mentioned Charlie's continues the family tradition with spicy New Mexico food. Fun, funky atmosphere and creative food combos. It's favorite night spot with karaoke and local musicians.
623 12th Street 505.563.0477
What to do
Shop!!!! Crafts, Clothes, Antiques and Junk
It's a nice mile-long walk from The Plaza Hotel to the Train Station. You'll find a variety of shopping and eating options down Bridge Street as you make your way down to Douglas Street. Las Vegas is attracting artists and galleries are popping up along these streets as well.
Antique Stores
Rough Rider Antiques
Across from the railway depot, Rough Rider Antiques is a 5000 sq. ft store filled with jewelry, clothes, and antiques of every kind. You won't be able to leave here empty handed!
501 Railroad Avenue (505) 454-8063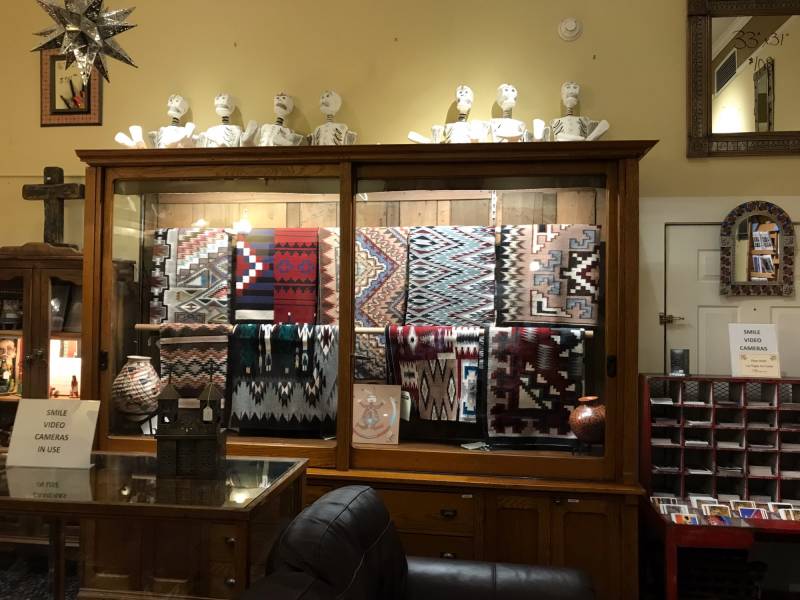 Plaza Antiques
Located on the town square by The Plaza Hotel, you'll find antiques of all kinds at affordable (but not all cheap) prices.
1805 Plaza St (505) 429-9447
Outdoor Activities
Whether you like birding, camping, cross country skiing, hiking, horseback riding, golf, hunting or mountain biking, there is something for you in Las Vegas. Who knew?
Storrie Lake is close to town. Even if you haven't brought your boat, there are plenty of good fishing and camping spots. Bring a picnic and enjoy an afternoon.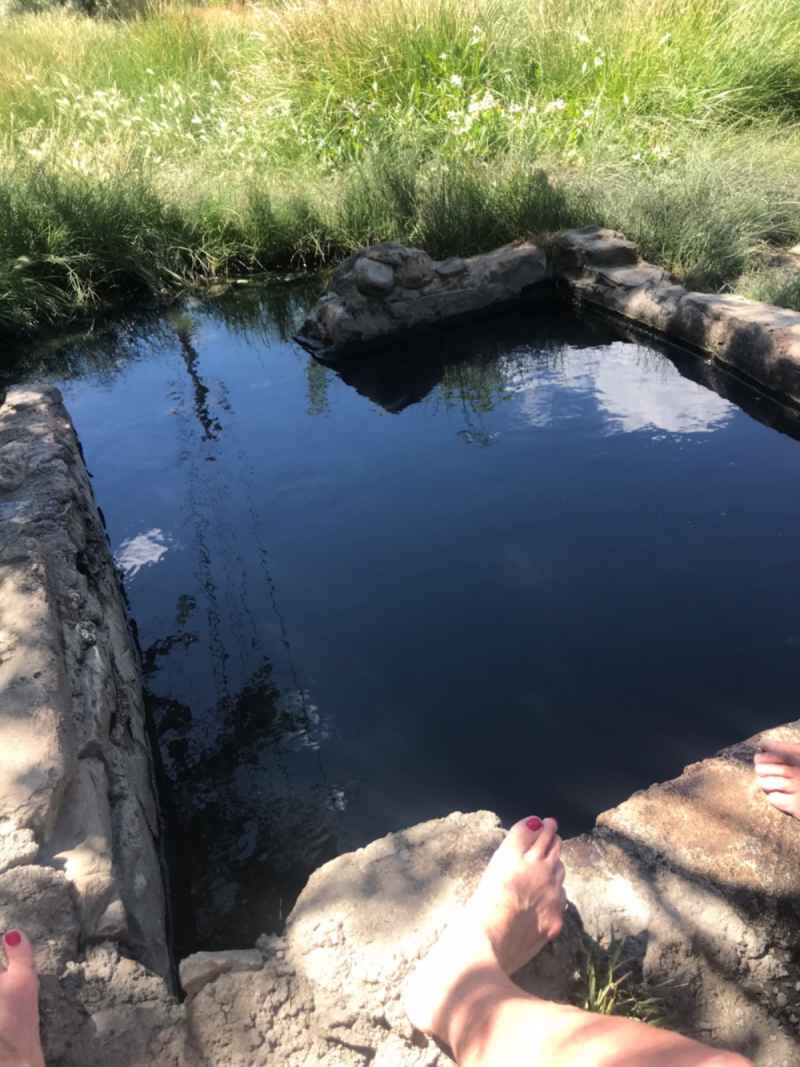 Don't miss the Montezuma Hot Springs
Visitors to the luxurious Montezuma Castle Resort in the 1890s came for the precious minerals in rejuvenating waters that were originally indoor hot-springs pools. Today, the bathhouses are gone and out in the open, a collection of hot springs bubble into three rustic cement and rock pools along the side of the road in the small community of Montezuma. Located on private property,the Montezuma Hotel, up the hill from the pools, now serves as the administration building of the United World College – USA.
UWC allows free public access to the springs, maintains regulations for using the tubs and sees they are kept clean. Bathing suits are required. Bring towels. If you are staying at The Plaza, ask and they will give you towels at the desk. Pools range in size and temperature (from 102º to 120º). With a little experimenting, you will find the perfect soak.
Directions: From the town square in Las Vegas, go approx. 6 miles northwest on NM 65, aptly named Hot Springs Road. Watch for a small sign on the right side of the road near the Armand Hammer United World College of the American West. There is no parking lot: you'll park on the side of the road and walk down.
Las Vegas Historic Places
The city provides a myriad of architectural treasures that give Las Vegas its special charm.
Over 900 buildings, including many railroad-era homes and commercial buildings, in Las Vegas are listed on the National Register of Historic Places. Although many buildings are in varying states of deterioration, others have been restored or are awaiting restoration.
Off The Beaten Track
Affordable, fun and funky….the original Las Vegas will not disappoint.
Joeann Fossland was bitten by the travel bug years ago and has traveled to 30 countries, 4 continents and dozens of beaches. A baby-boomer, hippie-chick, she loves exploring the road less traveled. Check out her blog,
Joeanns View
(Visited 4,388 times, 1 visits today)