The first American Delicatessens in the us began in the 1850's in the northeast. Places like New York where Katz's Delicatessen, opened in 1888, is the oldest Deli in New York. But where is the oldest Delicatessen in Texas? You might think Houston, Dallas or even Austin. Katz's regularly makes it on lists of the oldest restaurants in the US but what if I told you that a delicatessen in a little town in Texas has been in operation since 1882, six years before Katz's opened.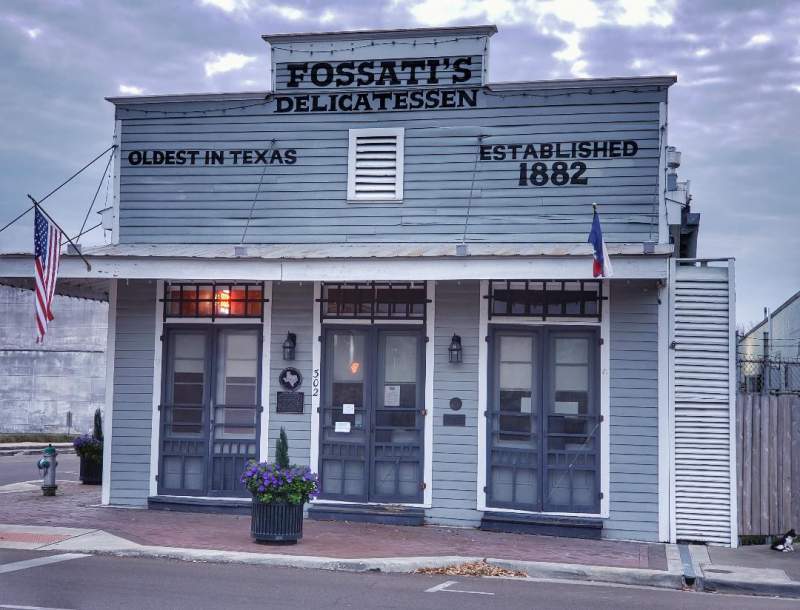 In 1882 the outlaw Jesse James was killed, lawman Morgan Earp is assassinated by outlaws while playing billiards in Tombstone, Thomas Edison's light bulb is used to light Pearl Street Station in New York, The cornerstone is laid for the first building at the University of Texas in Austin and Italian immigrant Fraschio ("Frank") Napoleon Fossati opens the first delicatessen in Texas.
Fast forward 137 years and Fossati's Delicatessen is still owned by the same family and has been operating out of the same building since 1895.
Born in Cocaglio, Province of Breschia, Lombardi Italy, Fraschio (Frank) Fossati had learned the trade of a stone cutter. After immigrating to the US in 1880 he heard that the Texas State Capitol was being built and they might need stone cutters and stone masons so he made his way to Austin. After arriving in Austin, he discovered the State Capitol was still in the planning stages so he found work as a laborer. After giving up stone work he opened a sandwich and chili stand in Victoria in 1882 adding imported cheeses, sausages and olive oil. After moving locations several times, he opened the current location in 1895.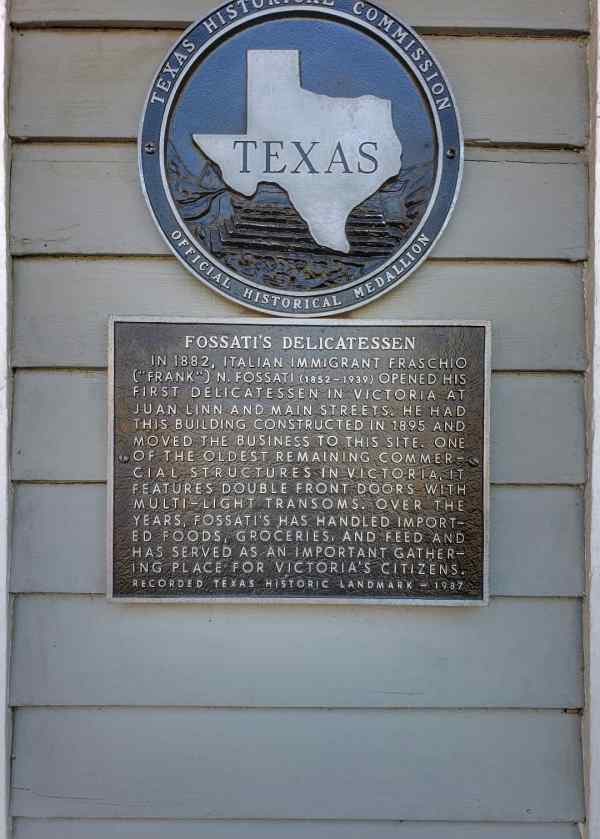 Outside the building there are metal rings on posts used to tie up horses and walking into the deli you are greeted by a place that looks like it hasn't changed much over the years. A huge bar with a trench near the foot rail where men would spit tobacco juice. Glass cabinets behind the bar with a mahogany mantle. Red and White checkered tablecloths and old photos adorning the walls hearkening back in time. The building was added to the National register of Historic Places in 1991.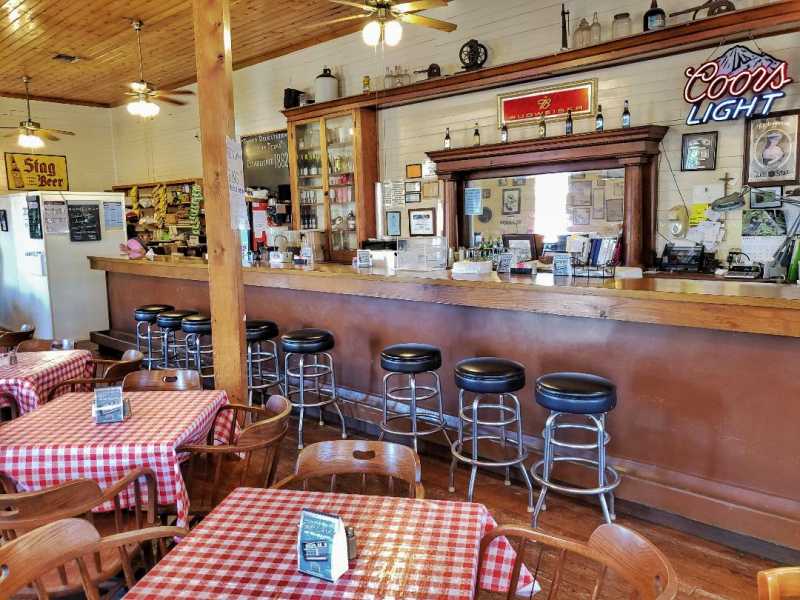 There is a reason Fossati's has been in business for so long. Great service and great food. From huge sandwiches like Rubens, Grilled Triple Cheese, Muffulettas and Po Boys to homemade Soups, Spaghetti and Kites Kalteraufschnitt (Dutch Lunch) which is a huge platter of deli meats, cheese, bread, potato salad and coleslaw. Trust me you had better be hungry when ordering this.
Another special of Fossatis is the hot beer mustard. Homemade using Frank's original recipe, it has kick to it.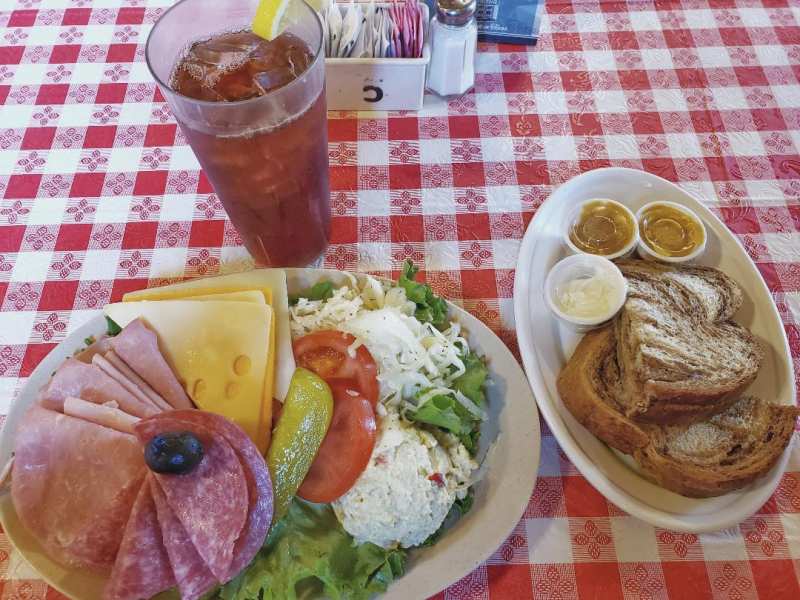 Of course, there are desserts as well such as peach cobbler and bread pudding and everything is delicious.
Over the years Fossati's has garnered a loyal following and these days is open Monday thru Friday from 11am to 2pm for lunch. The next time you visit Victoria stop by Fossati's Delicatessen and order up a slice of history, but if you plan on eating at this historic establishment I would recommend arriving early as it starts to fill up fast.
Fossati's Delicatessen is located at 302 South Main St in Victoria Texas just off the town square.
(Visited 598 times, 1 visits today)